Black Widow
Black Widow is a potent medicinal and recreational hybrid strain that is surrounded by much controversy when it was first created at Green House Seeds. It was originally created as a cross between a Brazilian sativa landrace strain and a South Indian indica landrace by legendary grower Shantibaba and became well known for its' simulating euphoric high and relaxing medicinal qualities. The controversy began when Shantibaba left Green House Seeds to form Mr Nice Seeds and took his Black Widow genetics with him. He perfected his original cut of Black Widow and it has won several respectable awards including first place for overall strain at the 1995 High Times Cannabis Cup.
| | |
| --- | --- |
| BUD SIZE | Medium |
| GRADE | AAA+ |
| LINEAGE | Brazilian Landrace x South Indian Landrace |
| EFFECTS | Relaxed, Euphoric, Hungry, Uplifted & Sleepy |
| PHENOTYPE | Sativa-dominant |
| TERPENE PROFILE | Sweet, Earthy, Woody, Spicy & Kush |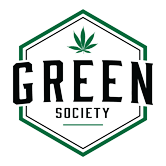 The Strain
Black Widow was first created by the highly esteemed grower Shantibaba when he was a prominent member of Dutch grow team Green House Seeds, at a time when the strain was known as White Widow. There is much notoriety and controversy surrounding this hybrid strain, but it has proved itself has a potent strain that is equally uplifting as it is relaxing and soothing. Eventually, Shantibaba left Green House Seeds and he took the original White Widow genetics with him, which was a cross between a Brazilian sativa landrace and a South Indian indica landrace strain. He perfected his original cut until he was satified with what is deemed the only real Black Widow. This highly decorated hybrid strain has won mutliple awards including First Place for Overall Strain at the 1995 High Times Cannabis Cup. Black Widow is often sought out for its mentally stimulating high and soothing medicinal benefits. Black Widow is a testament to the superior craft and dedication Dutch breeders are known for putting into their strains and both the sativa and indica genetics shine through in this hybrid strain as a result. The sativa high of Brazilian landrace is displayed by its mellow, uplifting and energetic buzz while the relaxing, numbing body-focused effects of the Indian landrace soothes you from head to toe.
Effects
As a sativa-dominant hybrid strain, Black Widow is known for exhibiting a balanced high that leans slightly more towards the mental or cerebral side, while still providing a lovely body buzz. Like previously mentioned, the genetics of this strain are a prime example of how much dedication and skills are put into Dutch botanics and craft cannabis. As a former High Times Cannabis Cup winner, Black Widow does not disappoint, and its' genetics have led to the creation and cultivation of some of the most classic strains available such as White Rhino, Blue Widow and White Russian. This cross between both Brazilian and South Indian landrace strains inherited the resilience and high THC concentrations of both its' parent strains. On average, THC levels of this hybrid range between 19-24%, making it an ideal and astounding strain for almost any purpose. Black Widow has been a coffee shop staple in Amsterdam and is recognized for its potent high that is characterized by its uplifting and euphoric energies that inspire creativity and mental stimulation. The end of the high transitions calmly into a relaxing buzz that is ideal for lounging or chilling.
Appearance & Aroma
Black Widow is known for its distinct appearance that is instantly recognized by its royal purple leaves and contrasting earthy, olive green buds. When properly grown, this hybrid strain exhibits medium-sized elongated buds that are nearly entirely caked in fluorescent THC trichomes. The resinous trichomes are prominent and resinous, almost sappy to the touch and can be found in nearly every crevice or space available on each nug. Black Widow is known for having very distinct earty base notes that are comprised of pine, musk and a hash-like aroma with undertones of sweet berries and a diesel-like pungency.