Critical OG
Critical OG, otherwise known as Critical Kush is a sedating pure indica strain that was created by Barney's Farm when they crossed together the Afghani descended Critical Mass and everybodies' favourite OG Kush. This fruitful marriage resulted in the creation of a strain with aromatic earthy tones and a calming, relaxing high that eases both stress on the mind and lightens the body.
| | |
| --- | --- |
| BUD SIZE | Medium |
| GRADE | AAA+ |
| LINEAGE | Critical Mass x OG Kush |
| EFFECTS | Sleepy, Relaxed, Hungry & Happy |
| PHENOTYPE | Indica |
| TERPENE PROFILE | Earthy, Kush, Woody & Spicy |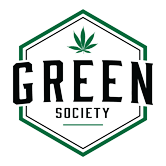 Critical OG
Critical OG, also known as Critical Kush, is a powerfully heavy indica dominant hybrid strain that was created by Barney's Farm, produced by crossbreeding between the two strains, Critical Mass and, as its name suggests, the famous cult favourite, OG Kush. It definitely is a critical strain, encompassing a THC measurement that averages between 16% to a high of an amazing 29%. Piney and spicey, Critical OG is rather dank, but it carries hints of citrus that help balance the strong aromas. Due to its extreme sedative nature, Critical OG is recommended for nighttime usage and is particularly useful for medical cannabis patients, though its uplifting high and foresty blend of aromas and flavours makes it great for summer camp nights.
Effects
As its name implies, this indica can put you in a critical condition, so don't say that you weren't warned! The high starts off as a hazy, euphoric body high that gets you feeling relaxed and at peace. As it drags on, however, you'll be in a sedated-like state as you fall deeper and deeper into a state of ultimate relaxation. This makes it best suited for nighttime usage as you can get couch-locked as you'll feel sleepy and not want to get up. Smaller doses, however, do make it great for recreational users and chill social activities like movie watching or chilling out to music as it does offer introspective and mood-lifting effects. This combination of effects make Critical OG particularly therapeutic and suitable for medical cannabis patients as it provides effective stress relief like alleviating anxiety or depression, combats temporary and chronic aches and pains such as headaches, migraines, arthritis, and hypertension, and it also helps fight against insomnia by means of its sleep-inducing high.
THC Content
Critical OG is close to being a pure indica with a heavy leaning 90% indica dominance to 10% sativa content ratio. Its THC measurement ranges from a low of 16% to a whopping high of 29% as well as 1% CBN. For comparison, its parents, Critical Mass, which is a crossbreed of Afghani and Skunk #1, trends at 19%-22% THC with 5% CBD, while the ever popular OG Kush trends at 19%-24% with 1% CBN. To experience this hard-hitting family tree of famous strains, one could try out Firerock Extracts Critical Mass Shatter, or smoke up the entire variety of Kush strains, or try one of the many CBD/CBN products for those requiring heavier therapeutics and medical uses.
Appearance & Aroma
Critical OG has relatively medium to large sized nugs that are densely packed and decorated with resin and layers of gleaming trichomes. It's a beautiful bright shade of minty, spring green, with twists of orange and purple pistils. The Critical OG strain, like its parents, emits quite a dank and pungent scent, though it is nicely balanced by an earthy pine with hints of herbs and spices, furthered by a sweet citrus tone reminiscent of OG Kush. The earthiness and freshness of this flavour profile makes it perfect for smoking during outdoor camping trips—like a breath of fresh, forest air!
Only logged in customers who have purchased this product may leave a review.
Enter your email address in the box below to get your referral link.
Referral Program
Give $30, Get $30 we will send you a coupon code worth $30off from your purchase. Get started now, by sharing your referral link with your friends.
Your Referral URL:
https://greensociety.cc/product/critical-og/
Click to copy
Customer also viewed