Papaya Cake by Doctor Coughee
Papaya Cake is an ultra rare craft cannabis strain that was bred and grown by award-winning British Columbian breeder Doctor Coughee. This exotic hybrid proves that somethings simply belong together, taking two extraordinary strains and combining them into one that's even better. A cross between a mysterious Papaya phenotype and Wedding Cake, this indica-dominant strain boasts monstrous THC levels that average out around 25%. Papaya Cake has made a name for itself among both medicinal and recreational users for its' extremely relaxing and nearly sedating high. Many revere this strain as a heavy, couch-locking indica with the euphoric, happy effects of a sativa. The unique aroma of Papaya Cake is just as it sounds – it can be described as a vanilla-like cake batter, with undertones of earthy pine and sweet, tropical fruits.
| | |
| --- | --- |
| 3.5 GRAMS | $35.00 now $24.50 |
| 7 GRAMS | $68.00 now $47.60 |
| 14 GRAMS | $130.00 now $91.00 |
| 28 GRAMS | $240.00 now $168.00 |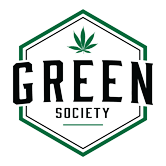 Papaya Cake by Doctor Coughee
Now this is one strain that truly goes against the proverb and shows that you could have your cake–and eat it too! This amazing Papaya Cake is an ultra powerful indica dominant hybrid that really offers the best of both indica and sativa effects. This strain was created by crossing two already great tasting and popular strains: Papaya and Wedding Cake! This phenotype by BC breeder Doctor Coughee boasts a THC potency that shoots upwards of 30%, offering an incredible uplifting cerebral high that is paired with a potent though nicely calming body high. Its delectably sweet and tropical fruity flavours which pair with its strong, sedative-like high have made it a popular hit amongst all cannabis enthusiasts, both medical and recreational users as well as sativa and indica lovers alike! Go ahead, have a slice!
Effects
Some users describe Papaya Cake as having a sativa leaning high due to its start with a very strong, cerebral euphoric uplift which will leave users feeling energetic and creative. This will hit users relatively quickly after the first few tokes, washing over you with happiness and have you feeling stress free within minutes! As the high progresses, however, a super calming indica body high will also settle in to accompany this peaceful mental state. In terms of medical usage, these effects can help alleviate stress, anxiety, PTSD and depression, though the strain is also effective in helping users manage nausea as well as bodily aches or pains. Users may feel so relaxed that it can cause sleepiness or feelings of sedation so it's a perfect night time strain, especially if you struggle with insomnia. Because of its uplifting energy, however, it can be used for earlier evenings if you have some end of day tasks to attend to. Either way, Papaya Cake is a nice strain to use when you want to kick back and relax after a long day!
THC Content
The Papaya Cake by Doctor Coughee is an indica dominant hybrid strain. It has a ratio of 80% indica to 20% sativa with an above average THC content of 25% that can go upwards to a staggering 30%. Its parent, Papaya, is a near even balanced hybrid and ranges 20% to 25% with 1% CBN, and was the product of a cross between Citral and Ice strains. Its other parent, Wedding Cake, is a hybrid that carries an indica dominance of 60% to 40% sativa. It averages at a high of 25% THC, and was created by crossing Cherry Pie and the ever popular Girl Scout Cookies (GSC). With this flavourful and super potent genetic lineage, there is no wonder as to why Papaya Cake is so incredibly tasty with such a powerful high!
Appearance & Aroma
Papaya Cake buds are long in shape though are round, similar to grapes. They are quite fluffy, and their colour palette ranges from light, minty green to light orange pistils, a nice bright look for such a fun and fruity strain! They are also covered with thick and chunky crystal trichomes giving an appearance similar to little candies; it also gives off a bright white appearance at certain angles. Its name is a clear indicator of its aromatic and flavour profiles: a truly delicious blend of fruity and tropical–like papaya–and sweetness like cake! It does get more complex than this, though, as there are also notes of sour citrus, notably lemons, as well as earthines and spices to add on to those tropical, sweet flavours!
Only logged in customers who have purchased this product may leave a review.
Enter your email address in the box below to get your referral link.
Referral Program
Give $25, Get $25 we will send you a coupon code worth $25off from your purchase. Get started now, by sharing your referral link with your friends.
Your Referral URL:
https://greensociety.cc/product/papaya-cake-by-doctor-coughee/
Click to copy
Customer also viewed