Herbal Dispatch Alternative: Herbal Dispatch vs. Green Society
Receive 15% off entire order with coupon code HERBAL15
Herbal Dispatch Alternative: Herbal Dispatch vs. Green Society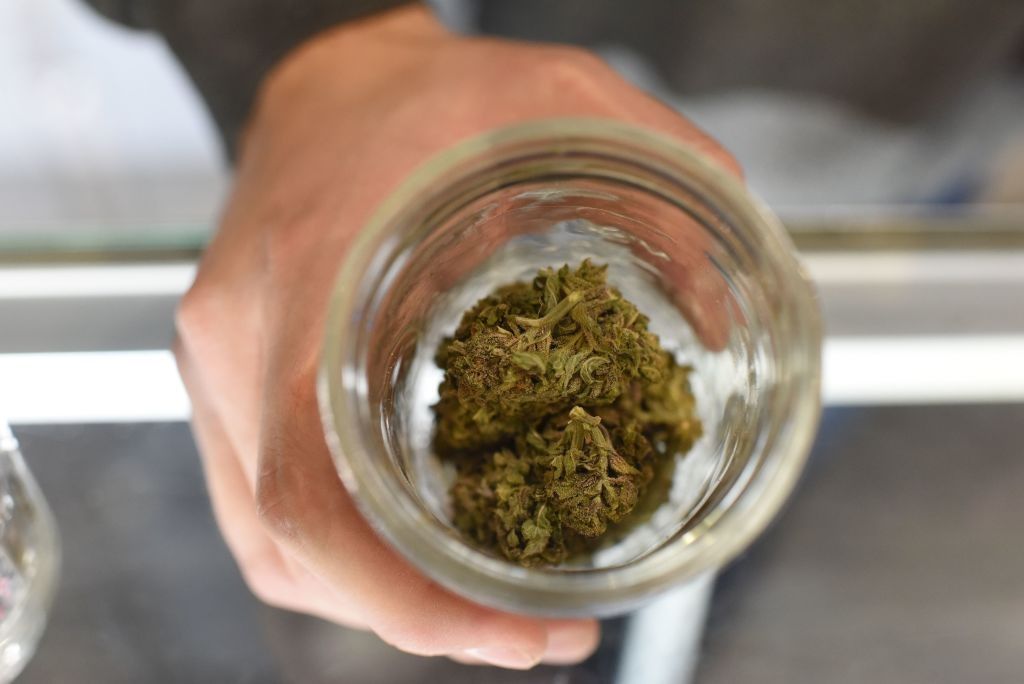 Eligible Canadians can now scour the internet for the best online weed dispensary there is. With more than a handful of cannabis dispensaries clamoring for those in need of the healing benefits of marijuana, some people are torn between which ones to order from.
In this article, we're going to look at two of the most popular mail-order marijuana in Canada. We're going to touch on Herbal Dispatch reviews and Green Society reviews.
First off, Herbal Dispatch Canada is one of the many cannabis dispensaries that offer mostly medical marijuana to Canadians over the age of 19.
On the other hand, Green Society Canada provides more than just medical marijuana. They have everything from various marijuana flowers strains to concentrates and accessories.
This Herbal Dispatch vs. Green Society article should be able to enlighten you as to whether or not Green Society is a good Herbal Dispatch alternative.
Without further ado, let's dive into it and check out this table below the pros and cons of each online weed dispensary in Canada.
Herbal Dispatch vs. Green Society Pros and Cons:
Green Society Herbal Dispatch
| | | |
| --- | --- | --- |
| Wide array of products | ✓ | ✕ |
| Consistent service | ✓ | ✕ |
| Purchase by big batches | ✓ | ✕ |
| Step-by-step instructions | ✓ | ✕ |
| Weekly discounts | ✓ | ✕ |
| Weekend discounts | ✓ | ✕ |
| Daily discounts | ✓ | ✕ |
| Discount on first order | ✓ | ✓ |
| Updated blogs | ✓ | ✕ |
| Free shipping after a certain purchase | ✓ | ✕ |
| Lowest prices | ✓ | ✕ |
| ACMPR medical program | ✕ | ✓ |
| ACMPR patient benefits | ✕ | ✓ |
| User-friendly website design | ✓ | ✕ |
| Cash rewards per customer review | ✓ | ✕ |
| Buy two get one offer | ✓ | ✕ |
| Monthly contests and giveaways | ✓ | ✕ |
| List of vendors feature | ✓ | ✕ |
| Mix and match system | ✓ | ✕ |
Herbal Dispatch vs. Green Society: Is Green Society a Better Herbal Dispatch alternative?
The tables above only serve as a rundown on the top pros and cons of each cannabis dispensary.
When consumers are browsing sites like Herbal Dispatch and Green Society, review articles like this should be able to put consumers on the right path.
So the biggest question is: Which of the two is a better cannabis dispensary?
Unique Features that Make Green Society a Better Alternative
Why is Green Society a better Herbal Dispatch alternative? And how does Herbal Dispatch work in comparison to Green Society?
In a nutshell, once you step into the Green Society's website, you can already tell the myriad of features that you can't find in the Herbal Dispatch website.
Despite the fact that Herbal Dispatch works the same with any other weed online dispensary, there are still other Green Society benefits that outweigh Herbal Dispatch Canada.
Below is a list of all the unique features of Green Society that makes it a better alternative:
Biggest local suppliers from top Canadian weed horticulturists.
While the Herbal Dispatch offers medical marijuana programs under the ACMPR, they only get their cannabis products from small-batch producers.
On the other hand, Green Society sources from the biggest and topnotch suppliers in the whole of Canada.
Extensive array of products
Green Society has the most extensive array of products ranging from marijuana flower strains, concentrates, hash, edibles, tinctures, and more. They also have accessories like rolling papers, grinder, containers, vape pens, and more.
Plus, their CBD products are divided into several categories which mean consumers will have many CBD products such as CBD Vapes, capsules, CBD edibles, CBD oils and tears, tinctures, and even CBD for pets! Don't know what CBD product is right for you? Read here and find out which CBD is right for you.
Lowest prices
Because Green Society provides various marijuana products, strains, and more, their prices are one of the most competitive prices in the market.
Consumers will get more for less with any of their favorite picks with the help of Green Society's additional promos and discounts. Find out where to find the best deals and discounts for buying weed online.
Free shipping over orders at $149
One of the reasons for cart abandonment is the shipping fee and other additional fees when ordering online. Green Society boasts free shipping when consumers reach an order threshold of $149.
The website provides step-by-step guides on how to register, order, and even process a complaint which isn't found on any of the Herbal Dispatch site pages.
Registering is also easy in three simple steps:
Create a profile
Upload ID for age verification
Shop until you drop!
Customer-centric
First-time cannabis users who are also first-time online purchasers don't have to worry about not being able to get the right type of strain. Green Society ensures everyone has a seamless shopping experience by putting up questions that explain the different types and effects of strains, flowers, and products they have.
User-friendly website
Without a doubt, Green Society's ordering system is, by far, the easiest compared to Herbal Dispatch's.
When you go to the "SHOP" section on the tab on top, you will get a list of all category pages for all their different products.
Then on the side, you will see small icons with photos bearing the category names and the number of items you'll find in that category. This makes it easier for shoppers to just browse and click on a category they know they'll like without having to go back and forth.
The top collections go through intensive quality assurance processes
Green Society has two categories namely "The Green Room" and "Top-Shelf Collections". The strains in these categories undergo a strict process from reputable growers and medical cannabis experts to provide consumers the best and high-quality weed as much as possible.
Complete with all the legalization documents and up-to-date trends
When it comes to online cannabis dispensaries, procuring the necessary permits and documents is crucial for the business. Read more about the legalization of marijuana in Canada here.
While Herbal Dispatch Canada is still on pause right now due to legalization reasons, Green Society ensures that they continue to provide their best services to those in need as much as possible.
Buy two get one offer
Not a lot of online weed dispensaries offer the "Buy two get one" feature on their websites. However, Green Society offers three grams of any strain for the price of two! Some examples are:
Wide variety of "ON SALE" items
While other online weed dispensaries in Canada hold a lot of sale and promotions every now and then, Green Society has one of the largest on sale stocks available.
The best part is, they put all these amazing items in one category so consumers will have an easy time browsing through all of them. Some "ON SALE" items are:
These are just some of them. Overall, there are around 50 items on sale and they update them from time to time.
Green Society puts up their favorite strains and products on sale every weekend. Customers will only have to use the coupon code FLASH15 to get a 15% discount on the product of their choice. Find the weekend flash sale updates here.
More coupon offers than Herbal Dispatch
Since Herbal Dispatch isn't operational at the moment, a Herbal Dispatch coupon isn't offered to its consumers.
However, Green Society undeniably has one of the most consistent and versatile coupon offers for its customers. These are the top 4 coupon offers:
New members deal
Weekend flash sale
Weekly flash deal
Daily deals
A list of Green Society's deals can be found here.
Mix & Match feature
Consumers may choose different varieties of strains at a lesser price with Green Society's Mix & Match feature.
Different accessories for sale
We couldn't find any Herbal Dispatch vape pen on their website as of now. But Green Society has the accessories you need to make smoking and vaping enjoyable. From disposable pens, cartridges, kits, and batteries to pop sockets, t-shirts, and rolling machines, they have it all.
Holds regular contests
One thing that makes consumers come back for their favorite online cannabis dispensaries is when they get random rewards. Green Society holds regular monthly contests to make their customers happy. They recently awarded May and July winners and posted the announcements on their website.
Referral programs
While Herbal Dispatch doesn't include a 'Herbal Dispatch referral program,' Green Society has the GIVE20GET20 referral system. It works by giving the referrer and referent a $20 discount.
Transparency by listing all their vendors
Green Society ensures that security and transparency is a top priority. Hence, they've allocated a separate category for all their vendors to establish credibility. Consumers can view the vendors' products, customer ratings, and a short description of the company.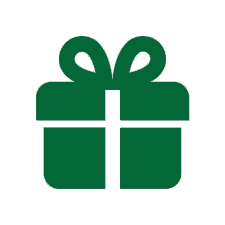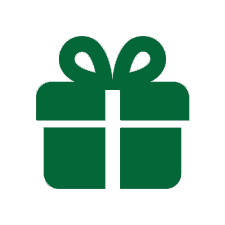 More rewards
Undeniably, Green Society offers more rewards than Herbal Dispatch when customers give a review about any of their products. What they offer:
$5 per Google review
$5 per Twitter follow, like, and retweet
$20 YouTube video unboxing review
$5 per Weed-maps review
$5 per Leafly review
$5 Leafreviews
$5 Wikileaf
$2 for every picture or video posted on IG and FB
$5 per Reddit review
$2 per Reddit MoM pics
Conclusion
I hope this Herbal Dispatch vs. Green Society review has enlightened you to choose the best Herbal Dispatch alternative. There is no doubt that consumers will get more bang for their buck when shopping from Green Society.
Receive 15% off entire order with coupon code HERBAL15