Buying Weed Online in Manitoba, Canada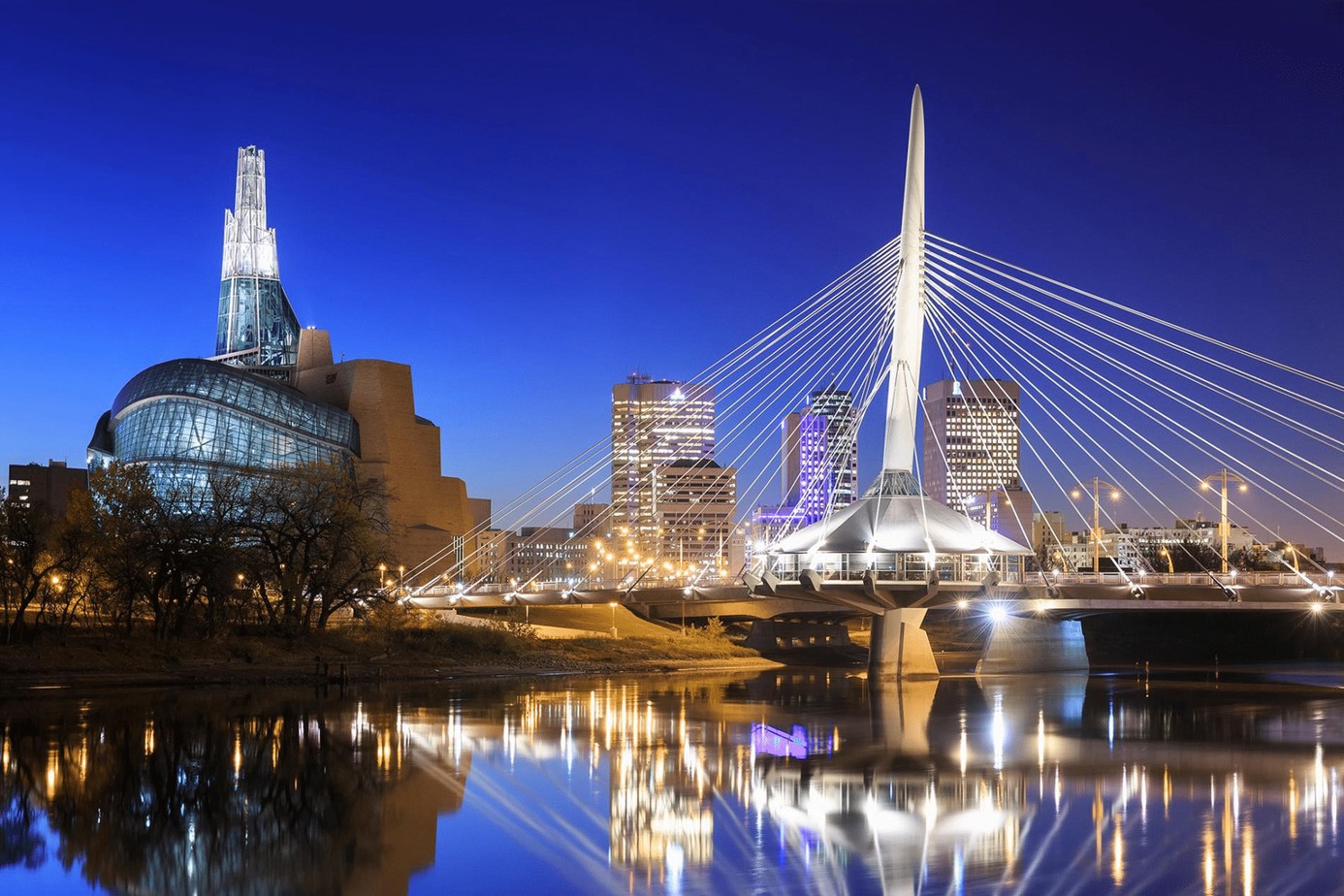 Winnipeg, Manitoba
Manitoba is the most easterly of the three Canadian prairie provinces, bordered by Ontario and Saskatchewan. Its landscape is extremely diverse, consisting of a northern Arctic tundra, Hudson's Bay, mountains, lakes, rivers, forests, and prairie farmlands. With more than 80 protected provincial parks, this province is a place of true wilderness, making it a popular destination for nature lovers, hiking, canoeing, camping and fishing. Aboriginals have lived here for thousands of years prior to European settlement, and the region was eventually a busy intersection for traders, hunters and explorers. This diverse history, which includes the Red River Rebellion of the Metis, greatly contributed to the province's rich cultural heritage.
Cannabis Culture in Manitoba
Manitoba is still in the process of determining provincial laws regarding the use and possession of cannabis, though plans thus far are for privately-run storefronts and online/e-commerce to oversee marijuana sales. CBC reports that "The province said it plans to ban people from smoking cannabis in most public places, including parks and beaches" including places where people are already able to smoke and drink, despite legalization this coming October 2018.

Why Buy Weed Online in Manitoba?
Because Manitoba's laws and attitude towards the consumption of marijuana is fairly strict in contrast to other Canadian provinces, it is best to be discreet. You can do so by using vape pens, eating edibles, or using cbd/cannabidiol oils/pills. To guarantee complete privacy and safety, however, your best bet is to simply consume your marijuana products from the comfort of your own home. In fact, it would be even better to have marijuana delivered directly to you by ordering from online dispensaries such as Green Society. Not only is shopping from an online dispensary convenient, simple and quick, but your orders and need for weed, whether it's for recreational or medicinal usage, will be kept private through our secure system, and our odourless and nondescript packaging.
Exploring Manitoba After Getting Your Weed
So you're in Manitoba, at your home or at an AirBnB. You've had your weed and you want to enjoy your high. What can you do now?
The Forks, Winnipeg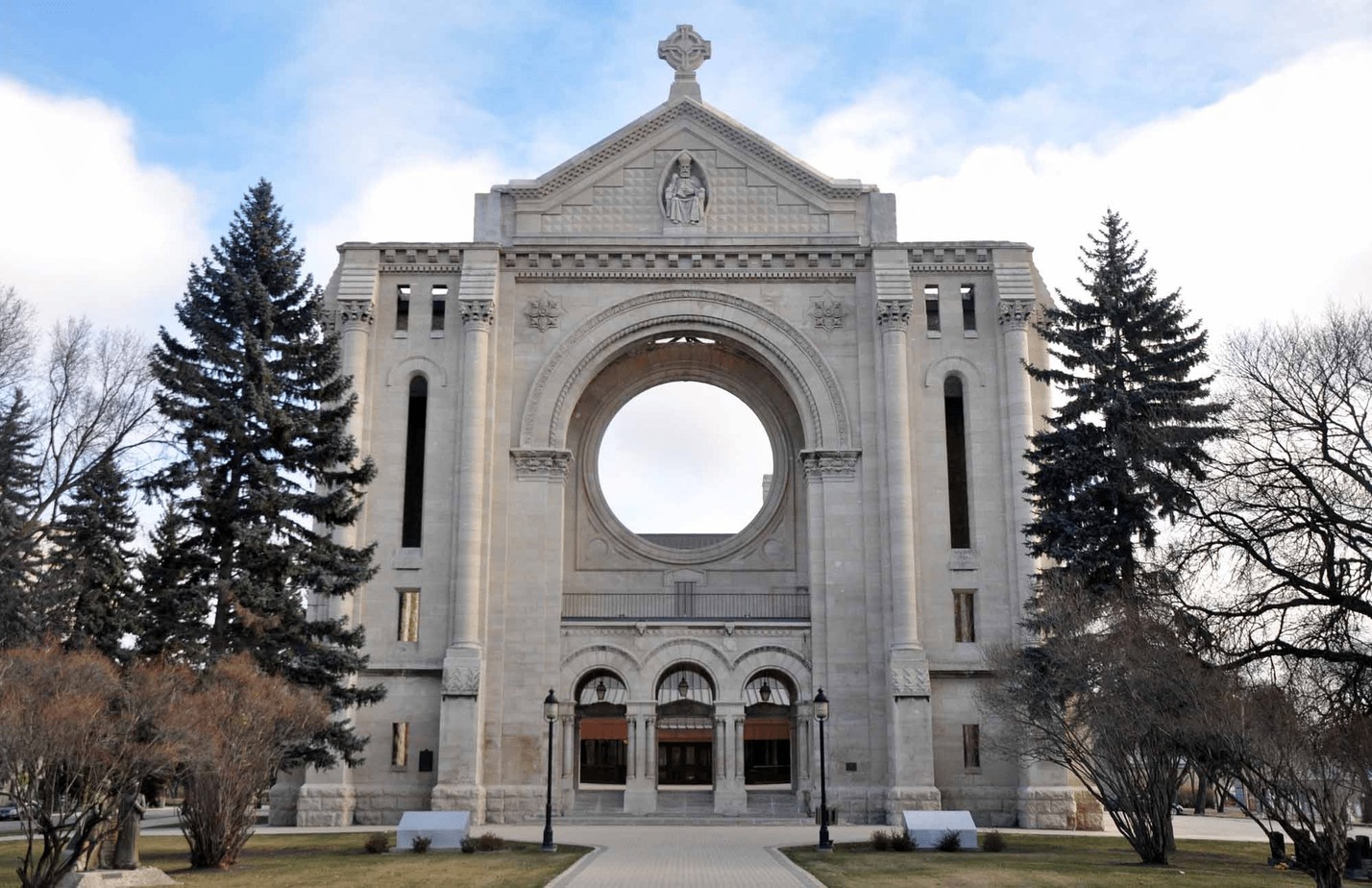 St. Boniface Cathedral in the French Quarter of Winnipeg
The Forks, situated downtown in the heart of Winnipeg, is located at the confluence of the Assiniboine and Red Rivers, a designated National Historic Site and cultural space that had witnessed 6000 years of human activity from Aboriginal camps, Metis buffalo hunters and European fur traders. Today, it is a large riverside community hub with markets, shopping, dining and recreational activities. You can find here the Esplanade Riel Bridge, a pedestrian bridge that retraces the original Broadway Bridge of 1882, constructed in 2003 and a symbol of the connection between downtown Winnipeg and the French Quarter of St. Boniface. St. Boniface is also the name of the 1908 Roman Catholic basilica and cathedral, to which the final resting place of the famous Métis leader Louis Riel is nearby and only steps away.

Canadian Museum for Human Rights


Canadian Museum for Human Rights, Winnipeg
The Canadian Museum for Human Rights is the first Canadian national museum to be located outside the National Capital Region, and is the first national museum to have been opened since 1967. Its purpose is to "explore the subject of human rights with a special but not exclusive reference to Canada, in order to enhance the public's understanding of human rights, to promote respect for others and to encourage reflection and dialogue". The museum is located adjacent to The Forks–purposely situated at this cultural and historic intersection as a tribute to tradition and human rights symbolism–so why not stop by for a look and learn?
Visit Gimli, Manitoba–the New Iceland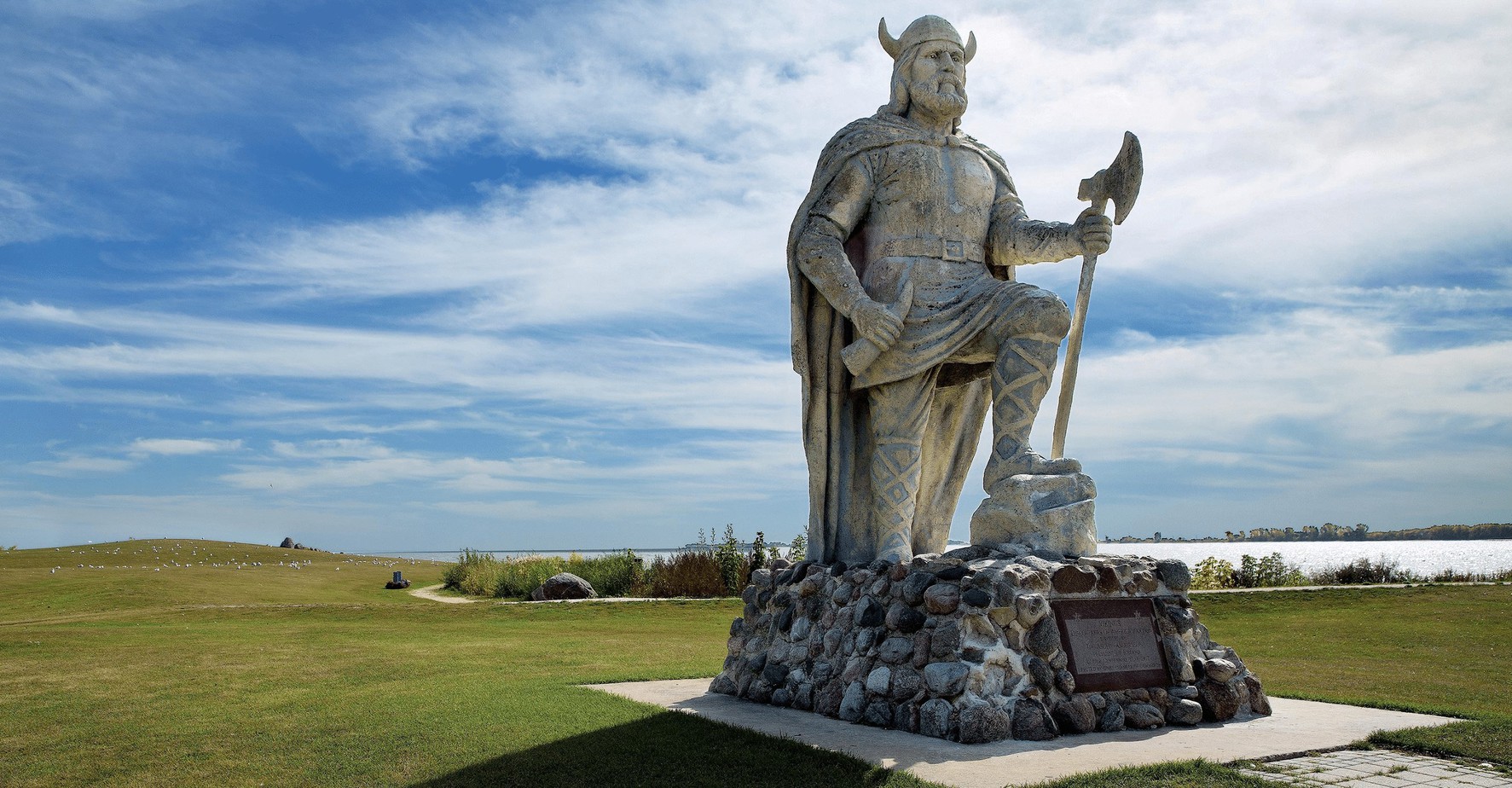 Viking Statute at Gimli, Manitoba
Gimli is a rural community and popular beach town that sits on the west side of Lake Winnipeg, Manitoba, just about an hour north of the capital. Its other name, New Iceland, derives from its origin in which it was settled by Icelandic emigrants in 1875, and a Viking statue wielding an axe stands at the beach's shores commemorating this founding and its Icelandic heritage. It's known for being a summer party hub, so make your way when the sun's out and head to the beach! Also, fun fact: Crown Royal Whisky is solely produced here in Gimli at the company's distillery. (As a site note, despite legalization, the community of Gimli as opted out of selling marijuana, so your best option for obtaining weed if you're in the area is via online dispensary, Green Society.)
Assiniboine Park Zoo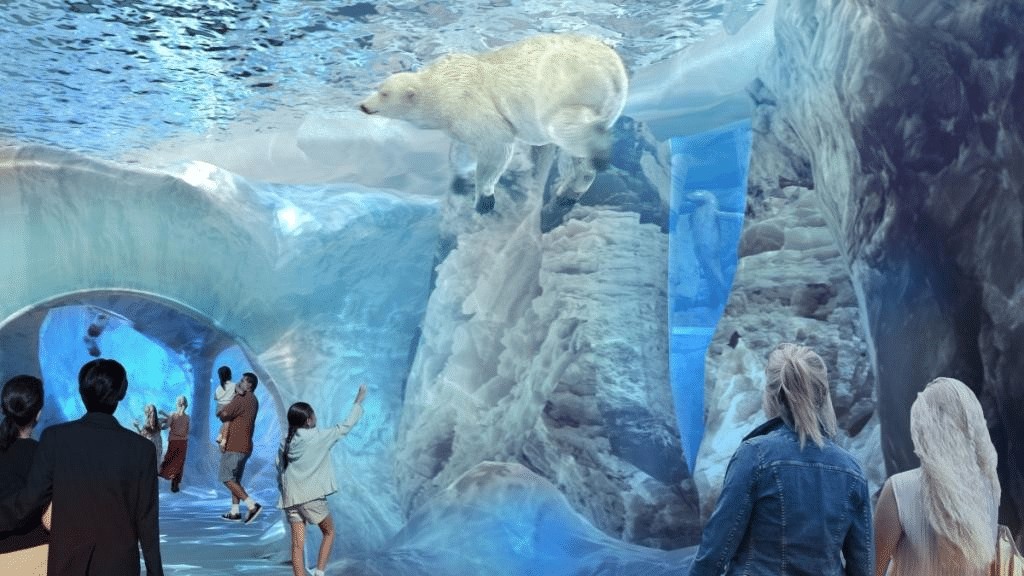 Polar bears at the Journey to Churchill Exhibit at Assiniboine Park Zoo
Established in 1904, this zoo has been active for over a century and operates on a mandate to contribute to the environment, wildlife research and conservation in Manitoba. Open year-round, the Assiniboine Park Zoo is home to nearly 200 different species and includes exhibits featuring the Canadian North in Journey to Churchill, exotics of the east in Animals of Asia, and a Grasslands & Boreal Forest exhibit among others.
Aurora Borealis/Northern Lights Viewing in Churchill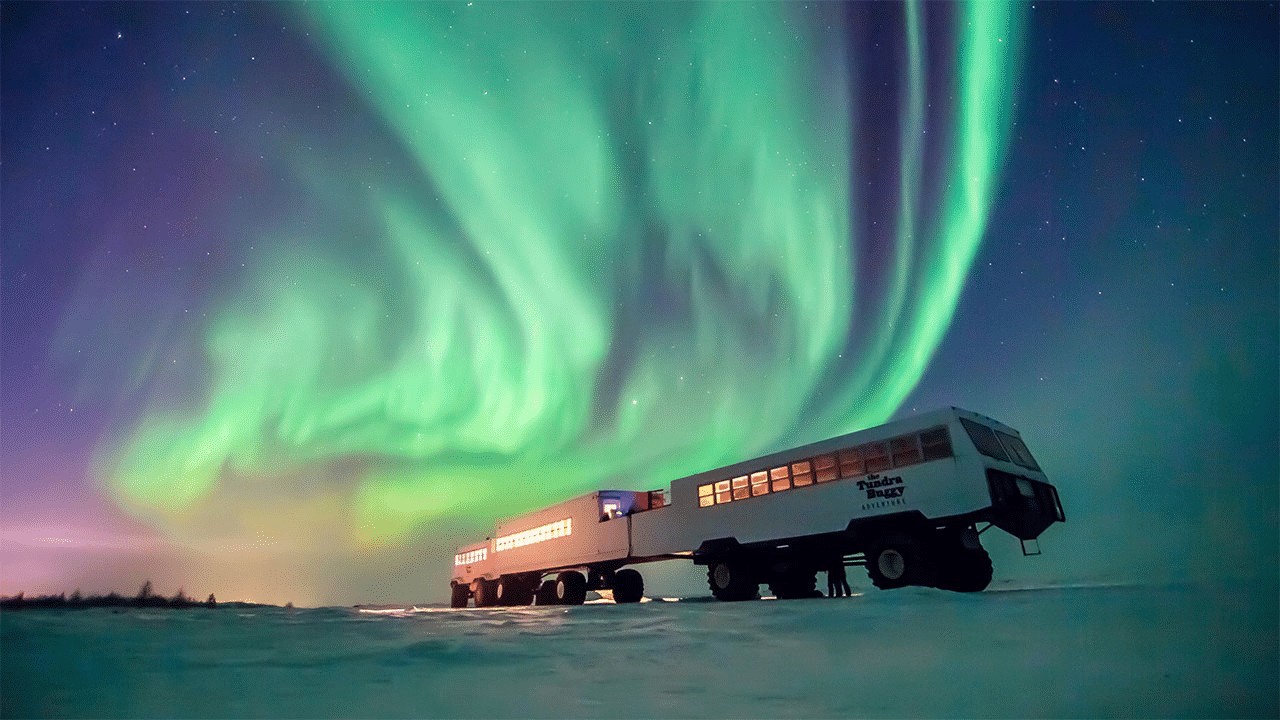 Take the Tundra Buggy to View the Northern Lights in Churchill
The province of Manitoba is known for its northern lights viewing, and the city of Churchill is actually regarded as one of the top three spots in the world for this breathtaking spectacle of the northern sky, drawing in travellers from all around the world. The lights are visible for up to 300 nights a year with peak times between January and March. You'll have options to view this magnificent natural wonder from a Tundra Buggy vehicle, a cozy, covered viewing lounge at the Churchill Northern Studies Centre, or in a heated aurora dome underneath the night sky. The ethereal beauty of the northern lights will transfix your gaze; it really is a high on its own. Further south at Flin Flon, you can stay at a lakeside lodge that offers fishing, hiking and snowshoeing between nightly viewings, too!

Even though Manitoba has more of a grey area regarding cannabis and social culture, it is definitely safe and acceptable to smoke privately at your own place. Besides, it's never a boring time to chill out and relax at home. But if you're looking to head out and venture into the Arctic tundra to do some northern lights viewing, or to simply do some cultural sightseeing at The Forks, why not dive in to some Budder, Hash or Kief before setting out for your adventure in Manitoba? Green Society will have you covered no matter what you're looking for!