Buy Weed Online New Brunswick
Buying Weed Online in New Brunswick, Canada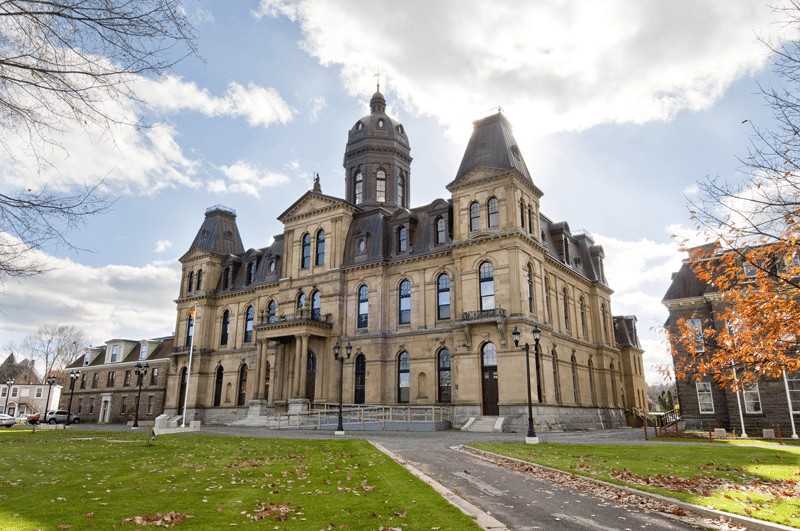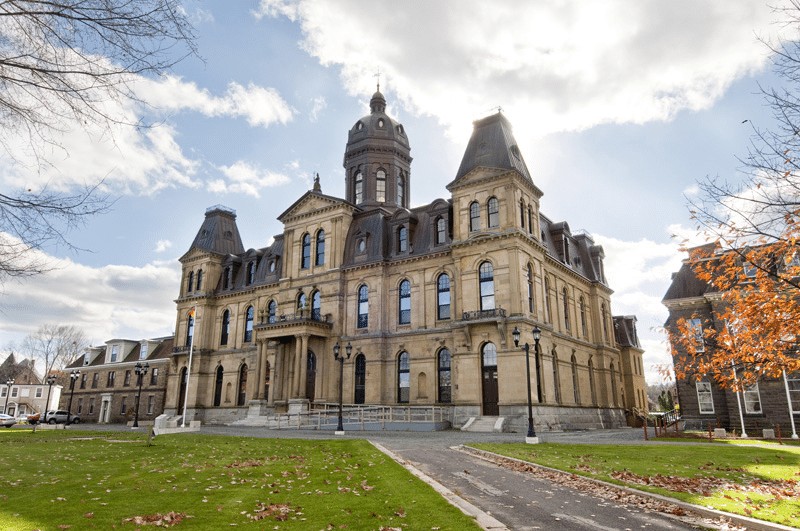 Fredericton, New Brunswick
One of Canada's three maritime provinces, New Brunswick encompasses rivers, pine forests, mountains, and the famous Bay of Fundy, regarded for its high tides and whale watching. It's situated between Quebec, Maine, PEI, and Nova Scotia, so it's easily accessible and the perfect pit spot that will enrich any road-trip. Indigenous peoples have lived here since 7000 BC, and being one of the first places in North America to be settled by Europeans including the French, English and Scottish, it is a rich, cultural cluster. All in all, it's a place of discovery–a place where's there's endless things to do when smoking weed and getting high.
Cannabis Culture in New Brunswick
For the foreseeable future, smoking cannabis is prohibited to private properties. NB Liquor, the provincial entity that will oversee marijuana sales in government-operated storefronts and online sales, will be opening 20 cannabis stores during legalization rollout. With these new business ventures, it would be perhaps in the interest for some to look into cannabis stocks, as CBC reports, "government says legalization offers job-creation opportunities in sectors such as growing and processing. The province could also see increased revenue."
Why Buy Weed Online in New Brunswick?
If you're going to be smoking at home anyway, why bother leaving your place to grab weed? Might as well save the time and energy by ordering weed online from a mail order marijuana service/online dispensary, like Green Society. Looking for your favourite indica or sativa, or in need of a change from your routine weed strains, the green room inventory is constantly updating as well as restocking classics. If you're looking to experiment with other cannabis products, there's vapes, edibles and concentrates, too!
Exploring New Brunswick After Getting Your Weed
Like we said, there's much to do here in New Brunswick, particularly if you love smoking weed. Here's a list of things that may be of interest if you're getting high!
See the Reversing Falls at Saint John River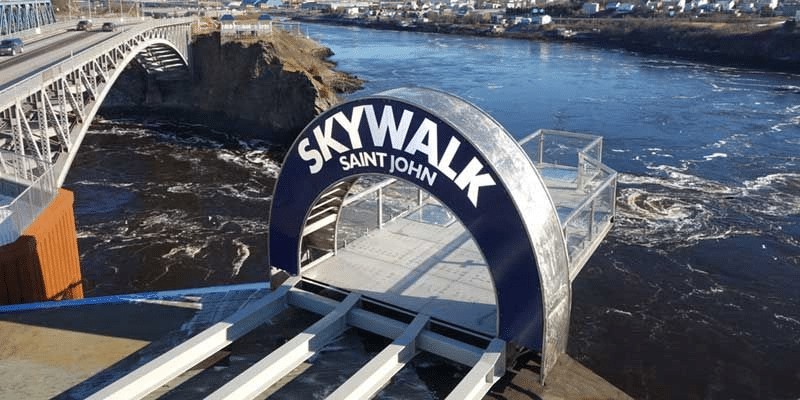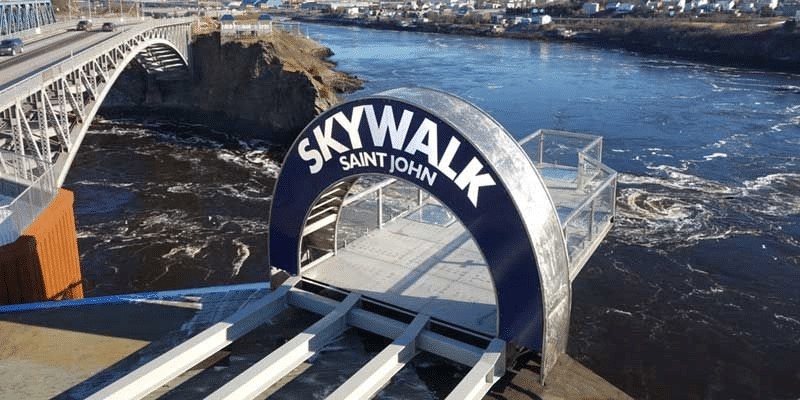 Skywalk Saint John over Reversing Falls
Located on Saint John River in the city Saint John, these "falls"–which are actually a series of rapids–flow backwards due to the forces of high tides from the Bay of Fundy (the highest in the world, actually) crashing against the river's current. A trippy and unique phenomenon as much as it is hazardous, these whirlpools can be viewed from the Saint John Skywalk.
Camp, Hike, and Explore at Fundy National Park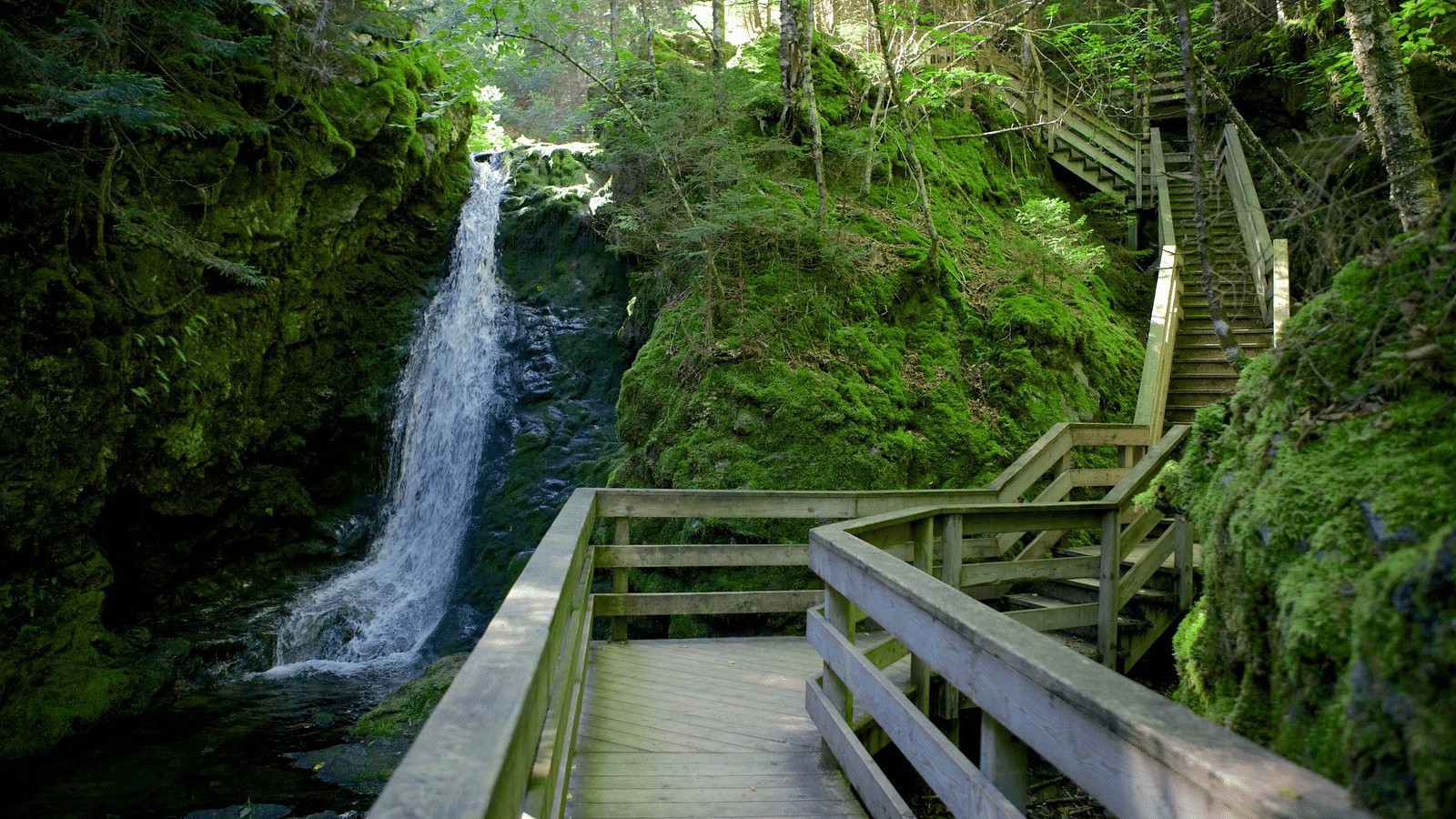 Spend a day or two out at Fundy National Park
Fundy National Park is New Brunswick's first national park that boasts of a handful of natural attractions including sparkling waterfalls, Acadian forests, the Fundy Trail Parkway, the Hopewell Rocks, and Cape Enrage, where its cliffs offer you spectacular views of one of the Marine Wonders of the World: the tides of Bay of Fundy. There are 3 campgrounds to choose from, and there's even a heated saltwater pool to help you relax after a long day of hiking. (Pairing that with a blunt may be a nice idea, too.)
Hopewell Rocks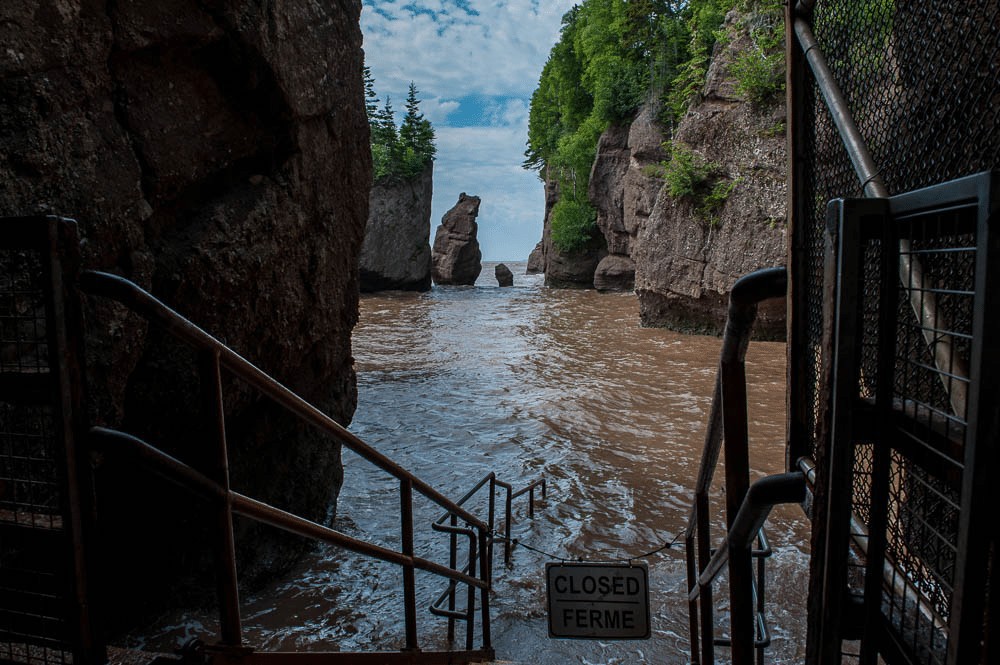 Walk, Kayak or Canoe Between the Hopewell or "Flowerpot" Rocks
Also called Flowerpot Rocks (because really, that's what they sometimes look like), these rock formations are caused by tidal erosions and stand 40-70 feet tall. Apart from admiring these enormous mounds of rock and sand, depending on when you go, you can either explore the ocean floor or go canoeing/kayaking around these formations and appreciate them up close. It's also a nice chill area to smoke weed, hang with your friends and watch the sunset over the bay waters.
Explore the Atlantic's Entertainment Capital: Moncton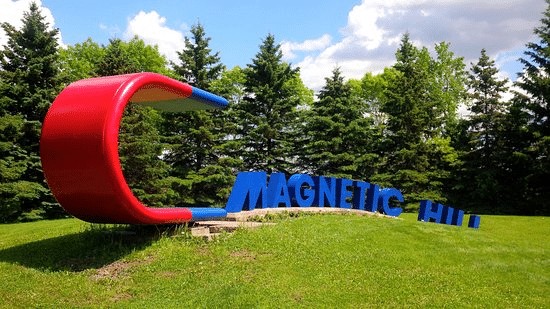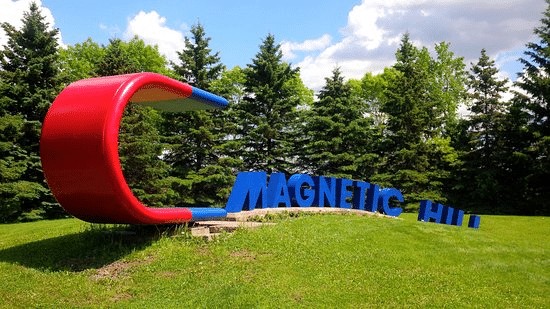 Your Eyes May Be Tricking You at Magnetic Hill in Moncton
The city of Moncton is the largest in New Brunswick, and the second largest of the maritimes. If you're up for a splash, head to Magic Mountain, a waterpark and the biggest man-made tourist attraction in the Canadian Atlantic, or to Parlee Beach Provincial Park if you're craving some nature. If you want to see something real trippy, you might want to check out Magnetic Hill, a gravity hill–a type of optical illusion–where if you park your car at the bottom of the hill and take your foot off the brake, the "car will roll uphill in total defiance of natural law".
Visit President Roosevelt's Cottage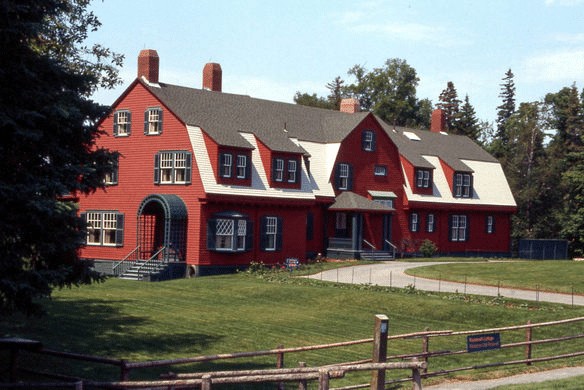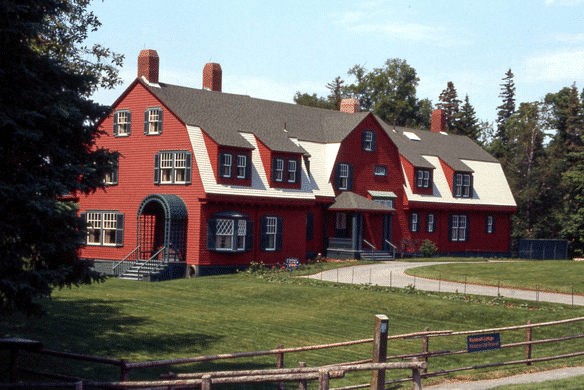 Former United States President, Franklin D. Roosevelt's Summer Cottage in Campobello Island
Franklin D. Roosevelt, the 32nd president of the United States, was a rather frequent visitor of New Brunswick. Just across Lubec, Maine, is a place called Campobello Island, where he and his family owned a summer cottage. The home was originally built in 1897 for a Boston family and has since been preserved and decorated to look as it did in the 1920s when the Roosevelts spent their summer holidays here. Its magnificent 19th-century gardens are still in the process of being restored with dahlias and peonies, and the 32-room home open to visitors wishing to take a sneak peak of the former president's vacation home.
No matter what you're into, and whether you're looking for more cultural history or natural wonders to explore, New Brunswick has tons of things for you to discover when you're high. You can find perfect cannabis pairings for any of these activities at Green Society.