Buy Weed Online Newfoundland and Labrador
Buying Weed Online in Newfoundland and Labrador, Canada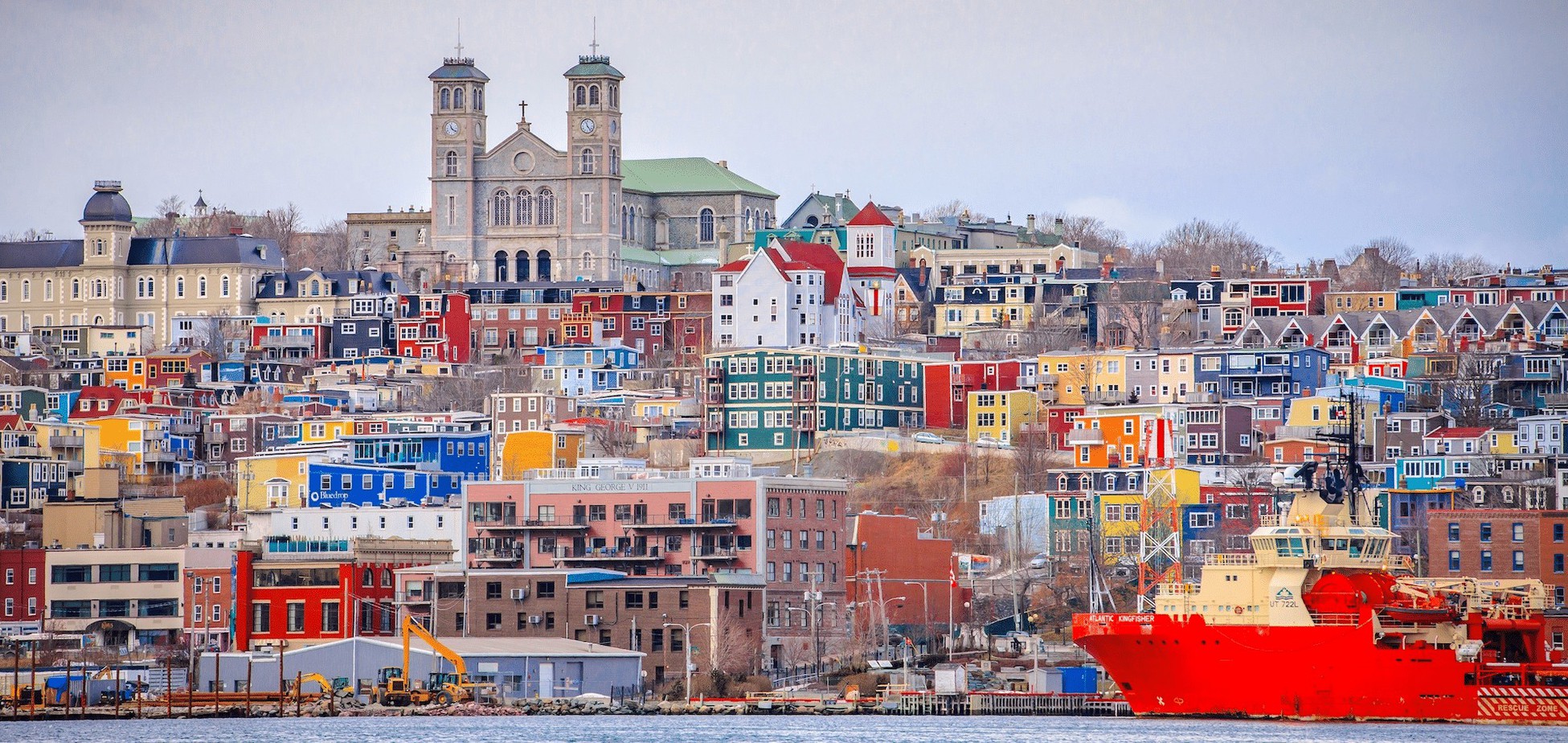 St. John's, Newfoundland and Labrador
The most easterly province in Canada as well as most easterly edge of North America, Newfoundland and Labrador is the land "where the sun rises first" and is reputable for its friendliness. A place of old-world charm and influenced by First Nations, Norse Vikings, Portuguese, Irish, English and French explorers, Newfoundland and Labrador's heritage is deeply rooted in a diverse history.
Cannabis Culture in Newfoundland and Labrador
When recreational marijuana legalization rolls out, the sales of marijuana will be overseen by Cannabis NL, a division of Newfoundland Labrador Liquor Corporation. There will also be an option to purchase from privately-run and licensed cannabis stores. Unlike places like British Columbia, however, where marijuana may be consumed and smoked in some public spaces, Newfoundland and Labrador will restrict those spaces to "Only on private property and in private residences".
Why Buy Weed Online in Newfoundland and Labrador?
The culture in Newfoundland and Labrador is generally friendly and accepting towards marijuana, but because the laws are stricter, it would be in your best interest to consume discreetly and privately, perhaps using a vape pen when necessary, like Hooti Extract Distillate Vape Pens or XO Extract Cartridges, drinking cannabis teas, or consuming CBD/THC pills, which are all available on Green Society. When smoking and consuming at home, then of course you have other options like flowers, edibles and concentrates. Whatever you like and however you choose to consume marijuana, Green Society has you covered with a wide range of products and will deliver straight to your door so you can enjoy your weed in comfort of your own home.
Exploring Newfoundland After Getting Your Weed
You've smoked your weed and eaten your edibles. Now what can you do in Newfoundland and Labrador? Luckily, Newfoundland and Labrador is full of exciting things to do for those feeling adventurous and for those looking for relaxation and peace.
Trek Through and Attend Festivals at Gros Morne National Park
Take a Boat Tour Through Gros Morne's Western Brook Pond Fjord
A UNESCO World Heritage Site, Gros Morne National Park is an ancient landscape formed by "colliding continents and grinding glaciers". The wonders of this park are never-ending: travel through glacial waters and fjords, gaze at waterfalls and cliffs, canoe in ponds and climb peaks. Here, you can hike the desert-like Tablelands, an exposed earth's mantle, where the soil is a distinct reddish hue, remnants of an ancient seafloor and ocean avalanches, an exposed earth's mantle. Hike the Western Brook Pond, a pure freshwater fjord that had been carved by glaciers in the previous ice age. Pissing Mare Falls is located in Western Brook, the tallest waterfall in eastern North America. You can hop on a boat tour to travel through this fjord or also book an excursion for canoe and kayak options. There are gardens, boreal forests and beaches as well as rather delectable seafood restaurants at Gros Morne, such as Seaside Restaurant at the Trout River, The Old Loft Restaurant at Woody Point and Parsons' Harbourview at Rocky Harbour. The park is also known for popular arts and culture festivals like Gros Morne Theatre Festival, Writers at Woody Point, Gros Morne Summer Music, and Trails, Tales and Tunes.
Peek into Canadian-Norse History at L'Anse aux Meadows

L'Anse Aux Meadows
Another designated UNESCO World Heritage Site, L'Anse aux Meadows is an archaeological site that dates back to circa year 1000, and is the only certain site of Norse or Viking settlement in North America with evidence of pre-Columbian trans-oceanic contact. It is believed to be connected to the Icelandic Sagas' attempted colony of a place named Vinland by the explorer, Leif Erikson. Discover reconstructed encampment as well as original artifacts against the backdrop of rugged cliffs and the Atlantic coastline. With costumed vikings, this is definitely worth a trip for history lovers!
Do a Province-wide Icebergs, Birds and Whales Tour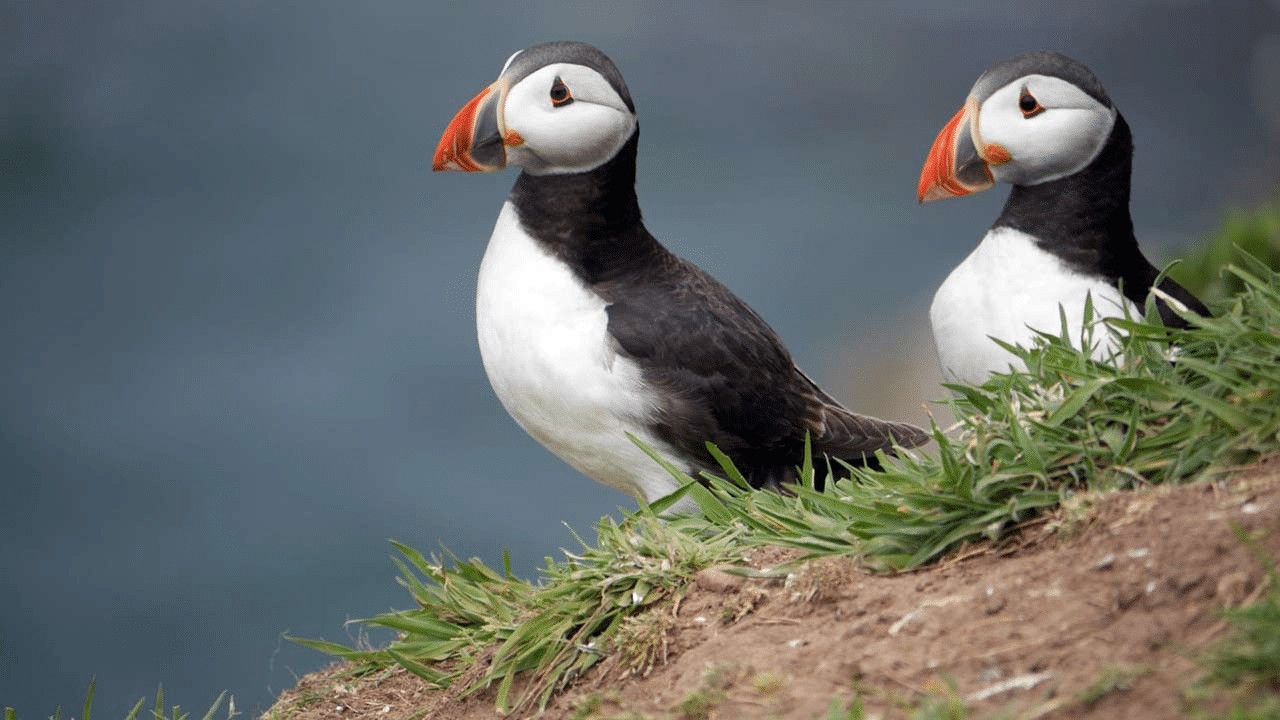 Newfoundland and Labrador is home to North American's largest Atlantic Puffin colony (how can you resist?)
Newfoundland and Labrador is one of the best places in the world for iceberg viewing. Arriving to the northern and eastern coastlines from the Arctic through Iceberg Alley every spring, they are a majestic sight, ranging in hues of glacial white to aquamarine blues. There are many places to witness these gigantic 10,000-15,000 year old ice beauties, whether you're on land, on a boat tour, or canoeing/kayaking up to them yourself if you're adventurous enough; places to view them include St. Lewis, Battle Harbour, Red Bay, Point Amour, St. Anthony, La Scie, Twillingate, Fogo Island, Change Islands, Bonavista, St. John's/Cape Spear, and Bay Bulls/Witless Bay. By Bay Bulls and Witless Bay, you can also head to the Witless Bay Ecological Reserve, the "summer home to 2.5 million seabirds and the largest Atlantic puffin colony in North America". Along Newfoundland and Labrador's shores is also the largest concentration of humpback whales in the world who come and feed every year on the local capelin, krill and squid. Other whales and dolphins that can be spotted are the minke, sperm, pothead, blue, and orca. A true nature lover's paradise, this is a type of relaxation perfect for your high, and is a wildlife experience that cannot be found elsewhere in the world.
Visit Signal Hill, St. John's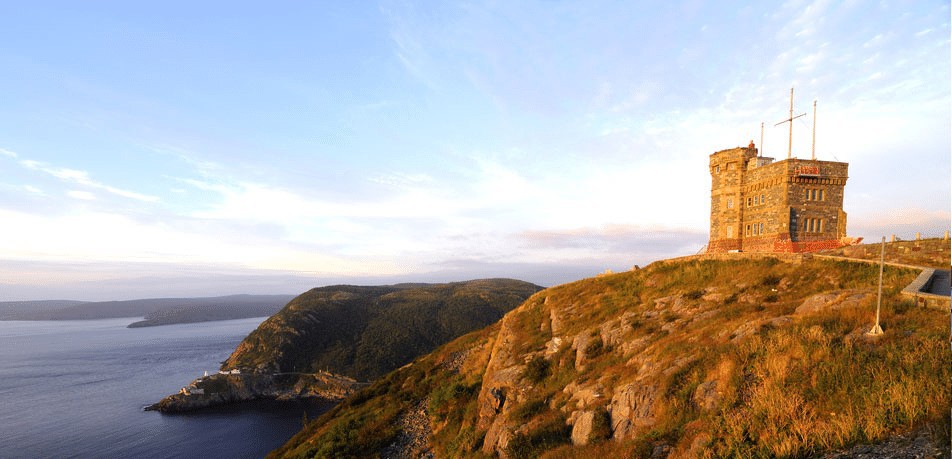 Signal Hill at St. John's
Signal Hill overlooks St. John's, and was the area of military defense and fortifications in the mid 17th century. Here, the French surrendered to British forces in the final battle of the Seven Years War in 1762, and was later designated a citadel. The highest point of the hill is the late-Gothic revival style Cabot Tower, overlooking the city and ocean, which is where the first trans-Atlantic wireless transmission was received by Guglielmo Marconi in 1901.
Stroll Through the Colourful Streets of St. John's

St. John's, Newfoundland and Labrador
A truly picturesque city, the capital of Newfoundland and Labrador is definitely one for the gram. Take a walk through the coastal city of St. John's and indulge in its rich vibrant colours, and take advantage of some of the freshest seafood while you're here. It's a true food lover's paradise, so if you're feeling the munchies coming on, you won't have to worry. Head to Mallard's Cottage, Oliver's Restaurant, or Yellowbelly Brewery and Public House for some local Canadian and seafood favourites!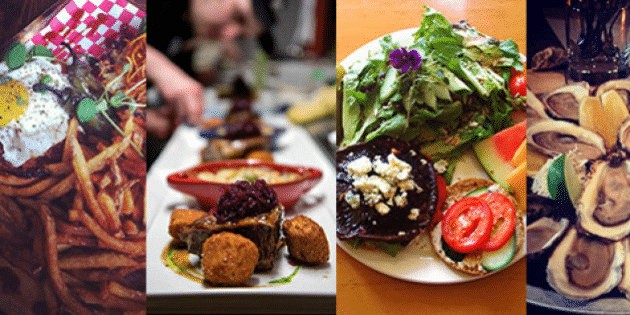 Whether you want to chow down on some lobster, go boating through a fjord, see historical sites or some of the world's most beautiful whales and birds, Newfoundland and Labrador is undeniably a unique place of wonder and peace. Perfect for any lover of nature, it is great for whether you're consuming indica or sativa as there are options for activities and for relaxation. Which ever strain or type of cannabis product you prefer, Green Society can deliver it to you when you're enjoying your time in Newfoundland and Labrador!