Buy Weed Online Nova Scotia
Buying Weed Online in Nova Scotia, Canada

Halifax, Nova Scotia
One of Canada's maritime provinces sitting on the coast of the Atlantic Ocean, Nova Scotia is the country's second-smallest provinces but is immensely bountiful in the natural beauty and adventures it has to offer. Originally inhabited by ancestors of the Mi'kmaq and later visited by the Portuguese, and colonized by the French and British, the little province is rich in its history and culture. Whether you're in the mood for exploring its past or feeling adventurous and ready to venture out into its waters and experience its wildlife, Nova Scotia is a perfect getaway destination. With such an amazing landscape full of activities to do, it's no surprise that it also happens to be a province full of stoners!
Cannabis Culture in Nova Scotia
According to recent data from Statistics Canada, Nova Scotians "consumed 27.1 grams of cannabis per person per year", more than any other Canadian province. And this is despite the province's push for stronger Smoke-Free spaces–which includes smoking marijuana–in public. This push is a preparation for the legalization of recreational cannabis expected later this year (2018) as much as it is to protect others and reduce smoking in general. However, as the stats show, you can bet that if you're visiting the lovely and charming east coast province, you will not be the only marijuana enthusiast and that consumption is commonly accepted practice–just be mindful of others!
Why Buy Weed Online in Nova Scotia?
Of course, public decency and social courtesy calls for being discreet regardless of how much the province smokes as a whole, and until legalization is in full effect, it is still against the law to possess and use marijuana in Nova Scotia. Despite these facts, as again the stats show, the recreational consumption of cannabis is already a relatively relaxed characteristic of Canadian life. To ensure your privacy and safety when purchasing marijuana, then, it is simply the best option to purchase weed from an online dispensary such as Green Society. Orders are shipped directly to you in non-descriptive parcels, and products are placed in vacuum-sealed odourless packaging so you are guaranteed security no matter what. Whether you're purchasing weed for recreational or medicinal purposes, whether you're looking for flowers, concentrates, edibles, Green Society has you covered.
Exploring Nova Scotia After Getting Your Weed
So your weed has arrived from Green Society. What do you do now? Lucky for you, there are countless things to do in Nova Scotia, great for whether you're high or sober. (But let's be honest, one of those options is more fun than the other!)
Travel Through History and Discover Nova Scotia's National Historic Sites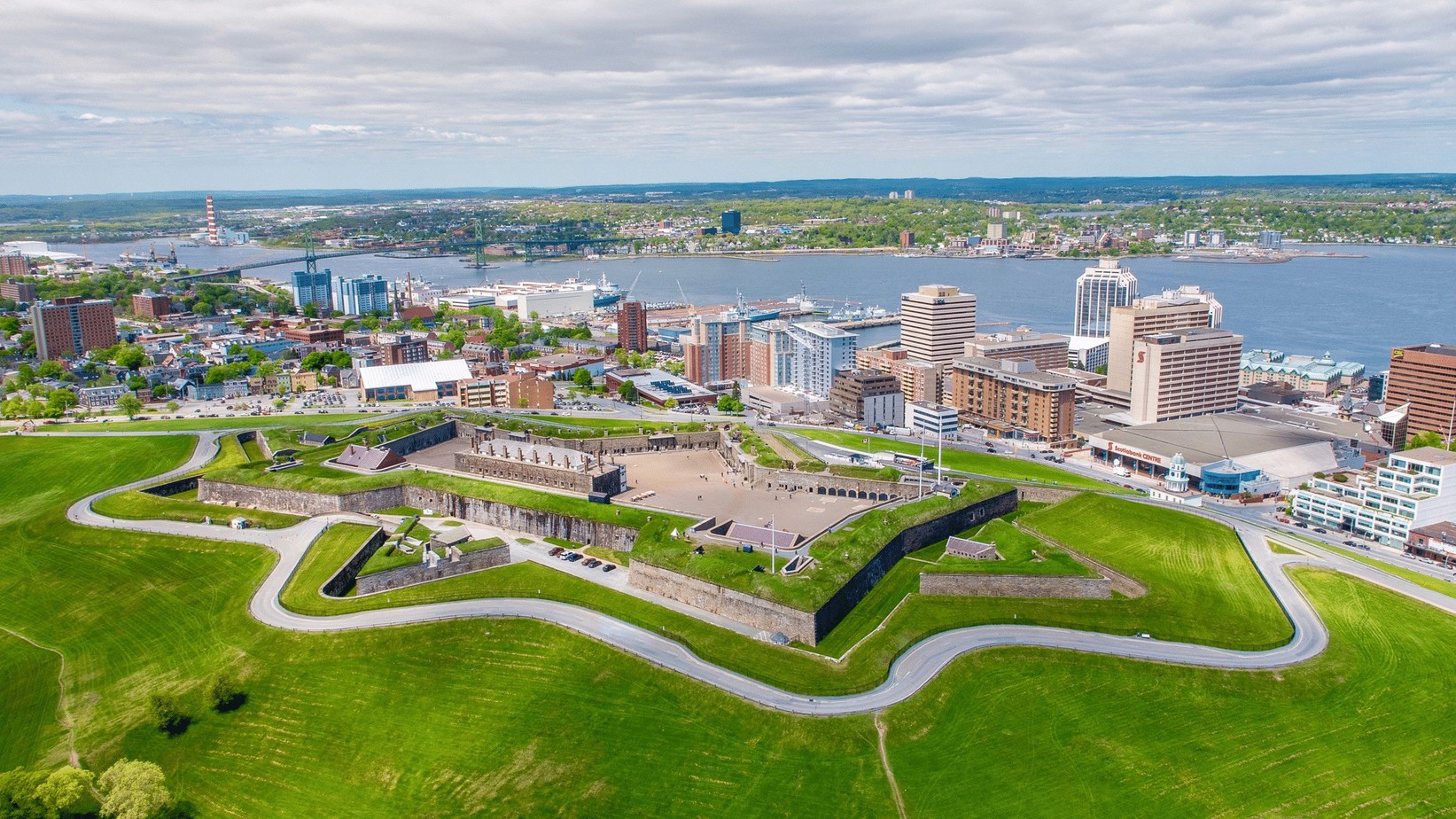 The Halifax Citadel
Nova Scotia is home to 87 of the country's National Historic Sites, all of which encompass "centuries of adventure, of cultural diversity, conquest, discovery and scenic beauty". A couple of these sites include the Halifax Citadel and the Halifax Public Gardens. The Citadel is actually part of a series of forts and plays a crucial role in Halifax's history as a military fortification that overlooks–and once defended–the harbour at the bottom of the hill where settlers first built their homes. Now, it is a popular tourist destination spot where you can see its distinct star shape, overlook the city's downtown core, witness daily Sentry changes and experience spooky ghost tours that run mid-July until late October. Visit the Halifax Public Gardens, one of North America's finest surviving Victorian-era public gardens that were formally established in 1867, the year of Canadian Confederation. And while you're in the city, why not go on a Grape Escapes Wine Tour or a Taste Halifax Food Tour to satisfy your stomach while learning about the province's capital?
Go on a Whale Watching Adventure in the Bay of Fundy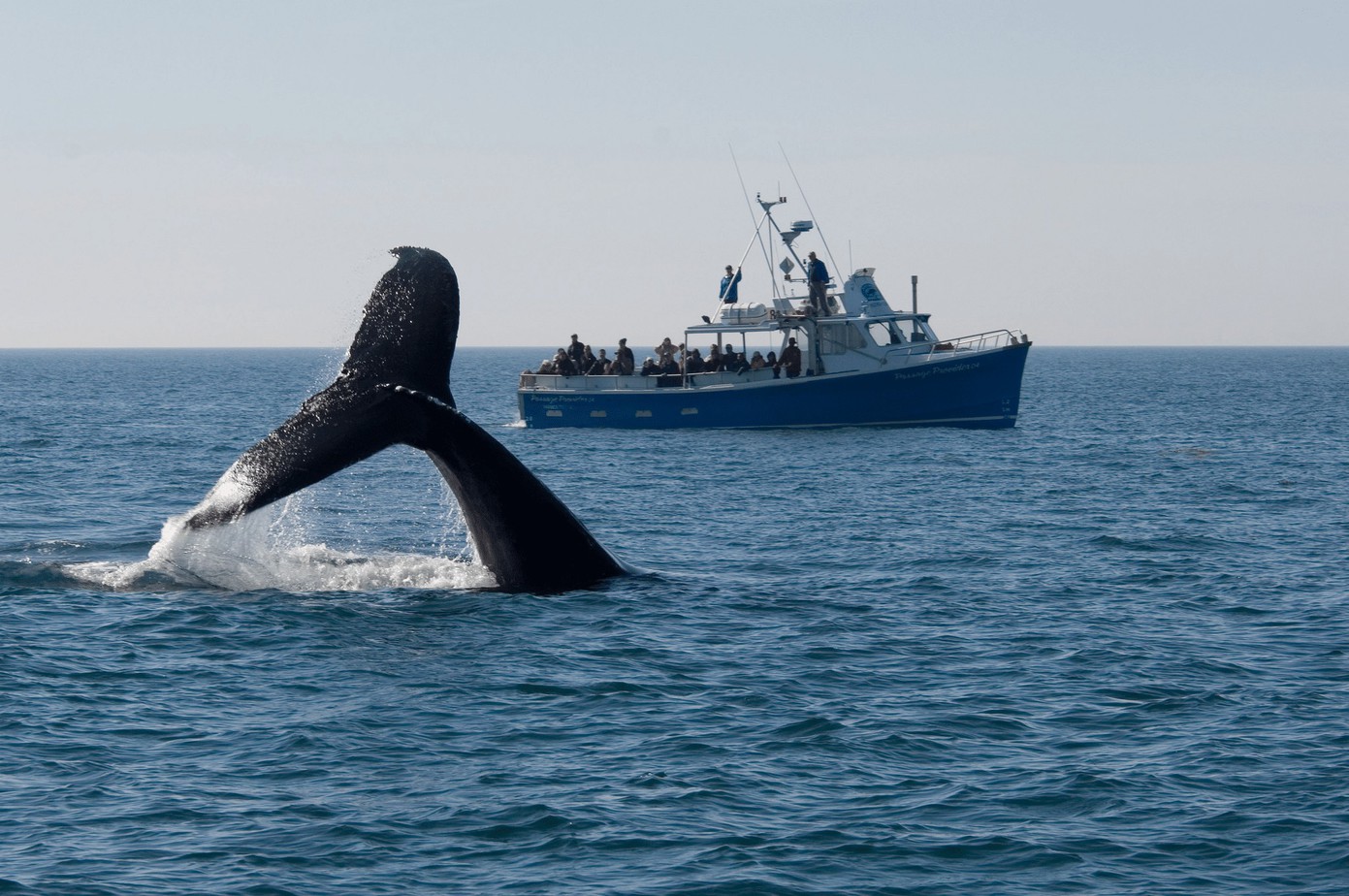 Go Whale Watching at the Bay of Fundy
The Bay of Fundy is already on its own a phenomenal natural wonder–it's actually one of the 7 Wonders of North America–but it's also one of the best places for whale watching. All tours operate under a strict Code of Ethics to protect marine life, and some of the majestic creatures you're most likely to see are Humpback whales, Minke whales and Finback whales. Because of the Bay's unique shape, it amplifies the ocean's tides and is home to some of the world's highest tides, called tidal bores, coming up to 16 metres/56 feet–as high as 5 storey buildings–not a bad sight when you're high. The bay is renowned for geological discoveries as well, a site where many Triassic age dinosaur fossils have been discovered.
Visit Cape Breton Island

Cape Breton Island
Cape Breton Island, formerly known in French as île Royale, sits at the eastern end of Nova Scotia and is ranked as one of the world's top islands in North America by Travel + Leisure magazine. With its cultural and historic roots going back to the peoples of the Mi'kmaq, Acadians, and Celtic/Gaelic, the island is considered one of the first multicultural communities in North America. Drive along the Cabot Trail, one of the world's most scenic and dramatic coastal views, or hike one of its 26 trails. A truly blissful experience, definitely one that could be paired with weed. You can also eat local world-class shellfish here to fill your appetite, as Cape Breton is home to some of the world's finest lobster and snow crab.
Dine at Cape Breton
Fortress of Louisbourg


Fortress of Louisbourg
Also on Cape Breton Island is the historic Fortress of Louisbourg. It is also one of the province's 87 National Historic Sites. It was originally one of North America's busiest 18th-century seaports and was founded by the French in 1713. It has since been partially reconstructed and still has remnants of the original French town of Louisbourg. Here, you can fire exact replicas of 18th century muskets, stay overnight in one of the historic period homes or camp and rent an 18th-century style tent within the fortress, eat soldier's bread from stone bakeries, taste Heritage Hot Chocolate at a tavern, or go on a Fortress Rum tasting tour (alcohol and weed pair well, right?). Whatever you decide to do, you'll get to experience the Nova Scotian town and fortress just as it was in the 1700s.
A place full of discovery, of history and of scenic natural beauty, whatever you decide to do and explore in Nova Scotia, you can bet on Green Society to have your back when it comes to your needs for weed. We've got whatever you're looking for, and hope you the best on your travels in the wonderful maritimes east coast!