Buying Weed Online in Quebec, Canada
Quebec City, Quebec
Known as "La Belle Province" (The Beautiful Province) and recognized by many as the Europe of North America, the French Canadian province of Quebec is the largest and second most populated in Canada. Famous for its vast forests, lush hills and waterways, Quebec is diverse in its natural beauty and in its long, rich First Nations and French history. Remnants of the past are still around today both in major cities and in the countryside, making the beautiful province exquisitely unique and vastly different from other Canadian provinces.
Cannabis Culture in Quebec
At the moment, recreational marijuana is still illegal in Quebec as elsewhere in the country. Smoking in public should be done with caution and discreetly, though the typical legal actions taken if you are caught in public will be having your pot confiscated as legalization is just around the corner. The Société québécoise du cannabis (SQDC) will be the provincial retail group overseeing the sales of marijuana in Quebec. They are expecting to open 20 storefronts, including 4 in Montreal, and 1 online shop in the initial rollouts.
Why Buy Weed Online in Quebec?
Why wait for SQDC to open its doors when you can get your weed now? Shopping online for your weed, whether you prefer flowers, edibles or concentrates, can be done now at the online dispensary, Green Society. Just like with any other online retailer, you can conveniently shop for your favourites like Purple Candy or Nebula through the comfort of your own home, and have your orders shipped directly to your doors. Because of Green Society's discreet vacuum-sealed packaging and unlabeled parcels, your orders are guaranteed safe, secure and private!
Exploring Quebec After Getting Your Weed
So you're in Quebec, and you've received your order from Green Society. Not sure of what to do next? We've done some research for you and here are some activities that would be great ways to spend your time in the beautiful French province, before, during or after you're high and ready to munch out!
Vieux Quebec – Old Quebec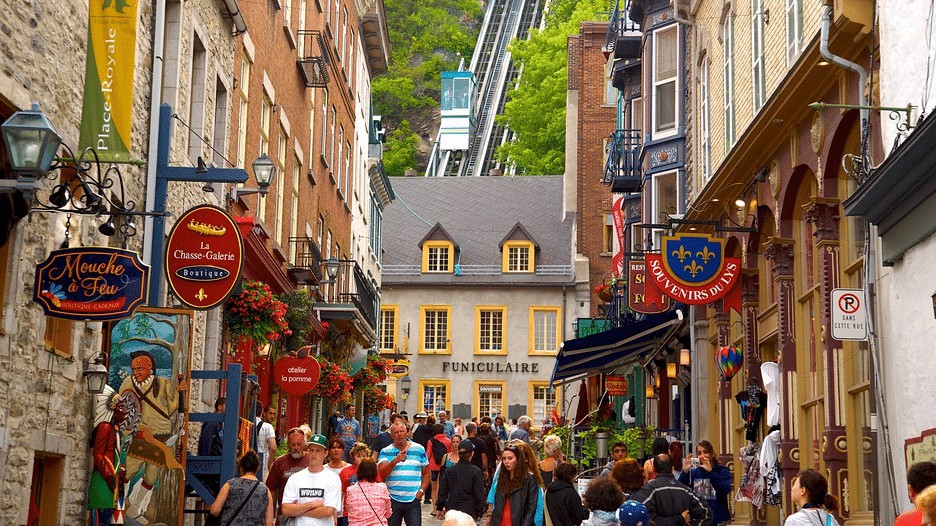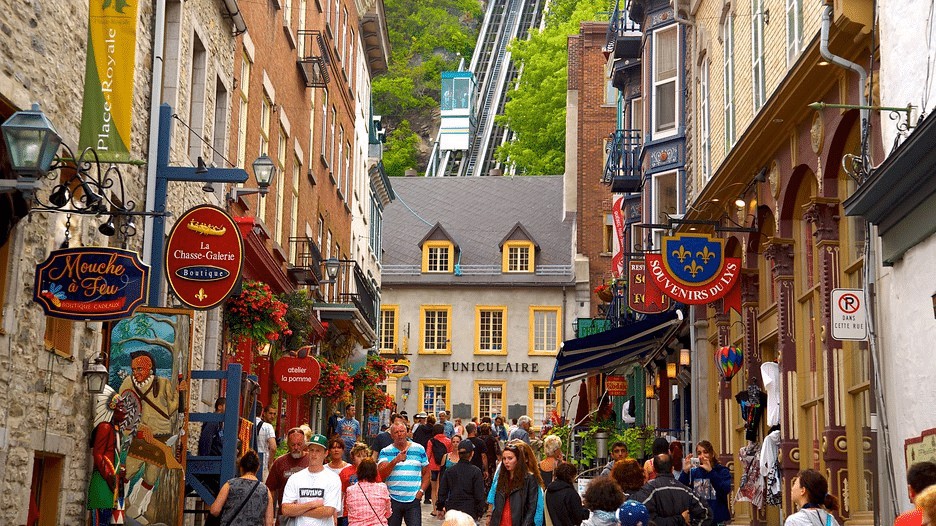 Vieux Quebec
A designated UNESCO World Heritage Site, Vieux Quebec, which translates to Old Quebec from French to English, is located in Quebec City. Its New French-style architecture is distinctly reminiscent of Europe, decorated with 17th century remnants such as Fortifications of Quebec and the Citadel. Visit sites like the Notre Dame de Quebec Basilica Cathedral or walk through the quarter on rue Saint Jean and rue Saint Louis for fine dining, art shops and charming boutiques.
Be One with Nature at Omega Park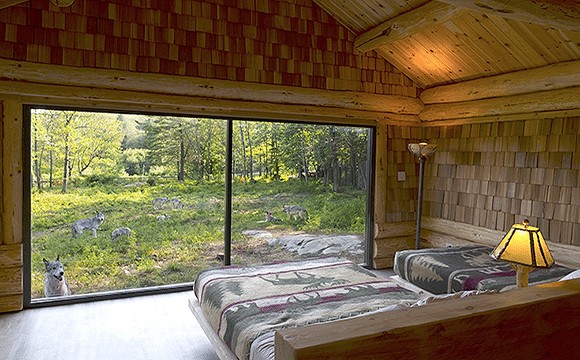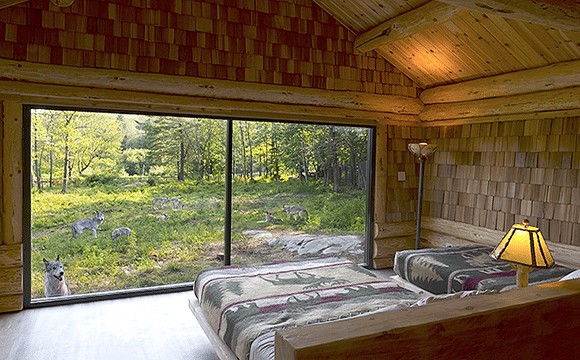 Wolf Cabin at Parc Omega
This one is for the animal lovers! A wildlife park for Quebec's animals, Parc Omega is a truly unique experience in "the heart of nature" that allows you to dwell amongst the rest of the Canadian animal kingdom. Open year-round, the park offers kart rentals that allow you to get a closer look at animals such as elk, moose, bison, wolves, bears, foxes and much more in their natural environments. To enhance your experience, you can even spend a night in log cabins on stilts or in tipi tents, or for the more adventurous, you can sleep amongst bears and wolves in the rustic wolf log cabins, complete with glass facades that allow you to see the animals face-to-face. There are also picnic areas and hiking trails!
Whale Watching in Tadoussac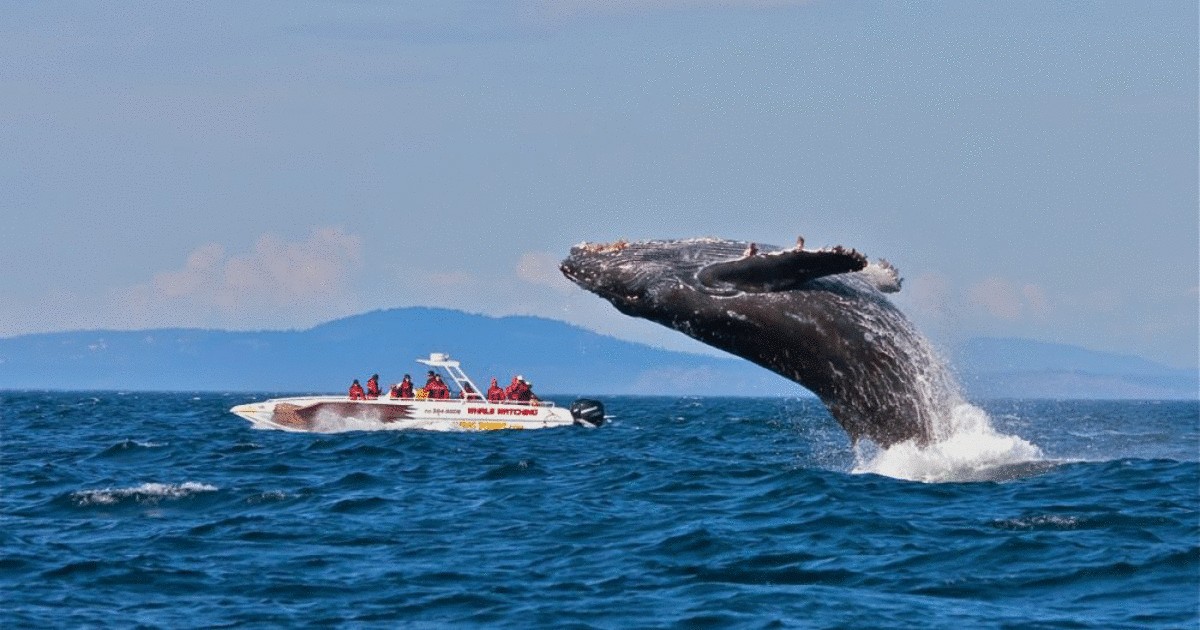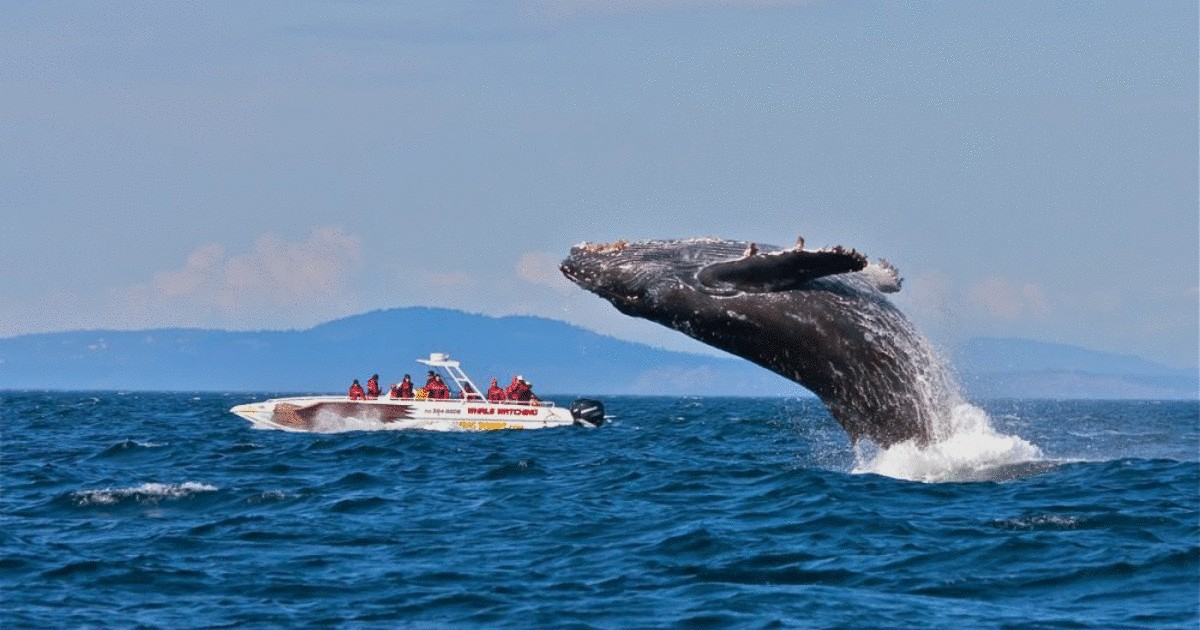 Tadoussac Cruises
The historic village of Tadoussac is surrounded by the three main tourist regions of Charlevoix, Saguenay — Lac Saint Jean and Manicouagan on the North Shore of the Saint Lawrence River, making it a perfect crossing point if you're ever visiting these quaint, charming and picturesque villages. Tadoussac itself offers cruises in the Saguenay fjord, and is perhaps more reputable for its whale-watching. You can be sure to witness some of nature's most majestic marine fauna on one of these cruises!
Montmorency Falls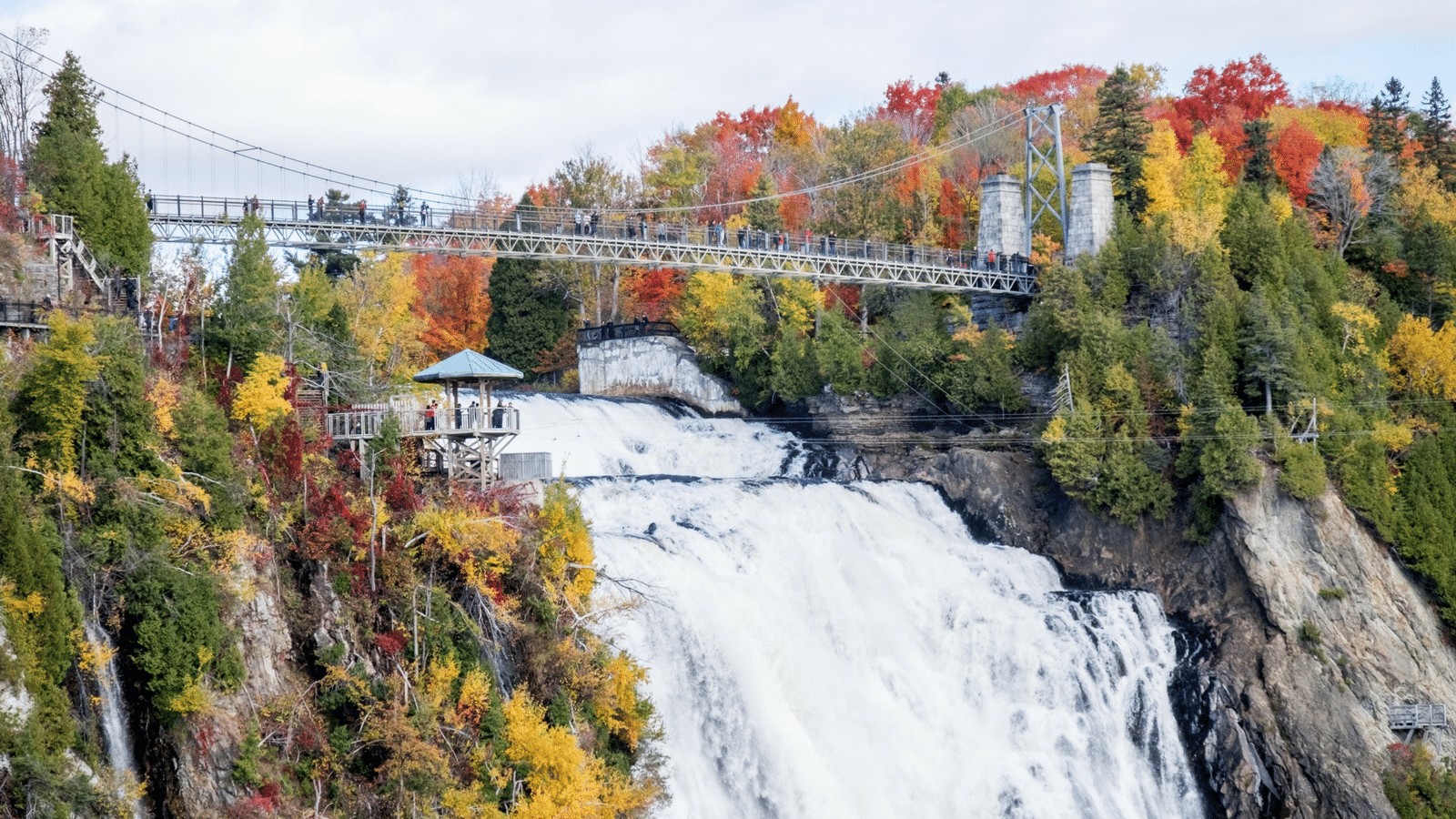 Montmorency Falls, Quebec
Also known as La Chute-Montmorency, these large Falls are located in Montmorency Falls Park. This waterfall is actually taller than the famous Niagara Falls in Ontario, and has a suspension bridge allowing visitors to cross the crest, accessing both sides of the park. In the summer, the park hosts an international fireworks competitions with the Falls as a backdrop, allowing for evenings of sparkling beauty. Not a bad view when you're high!
Watch the Sunset and City Skyline at Mont Royal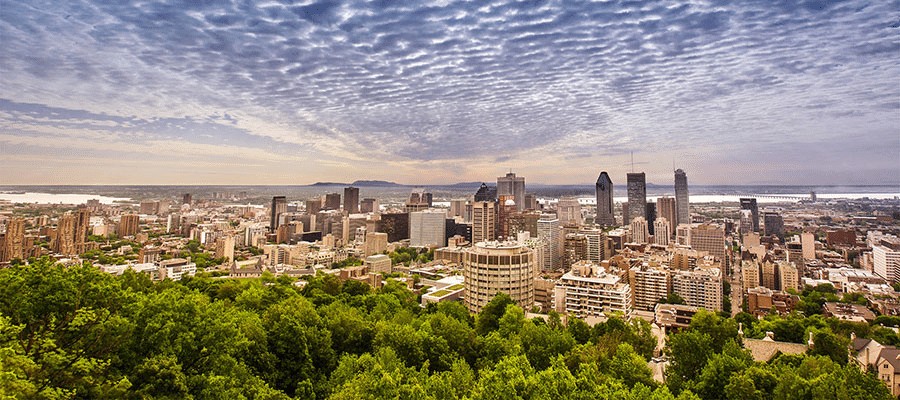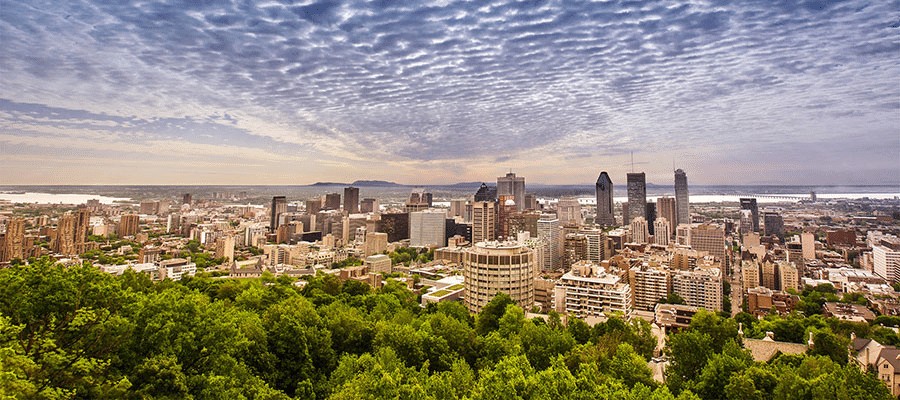 Montreal Skyline from Mont Royal
In the heart of the city and west of downtown Montreal, the small mountain of Mont Royal–from which the city derives its name–is actually a cluster of 3 small hills. It was once a sacred cultural area to indigenous groups, an ideal place with fertile soil for agriculture and wood for building villages. Today, it remains a place of identity and heritage to locals, and offers public programming and activities throughout the entire year. With skiing, snowshoeing, biking and hiking trails, glades, a lake, and belvederes, this mountain is a wonderful community space enjoyed by everyone. Enjoy the outdoors, blaze on the hilltop, and watch the city skyline and sunset from above!
Eat a Montreal Classic, The Poutine!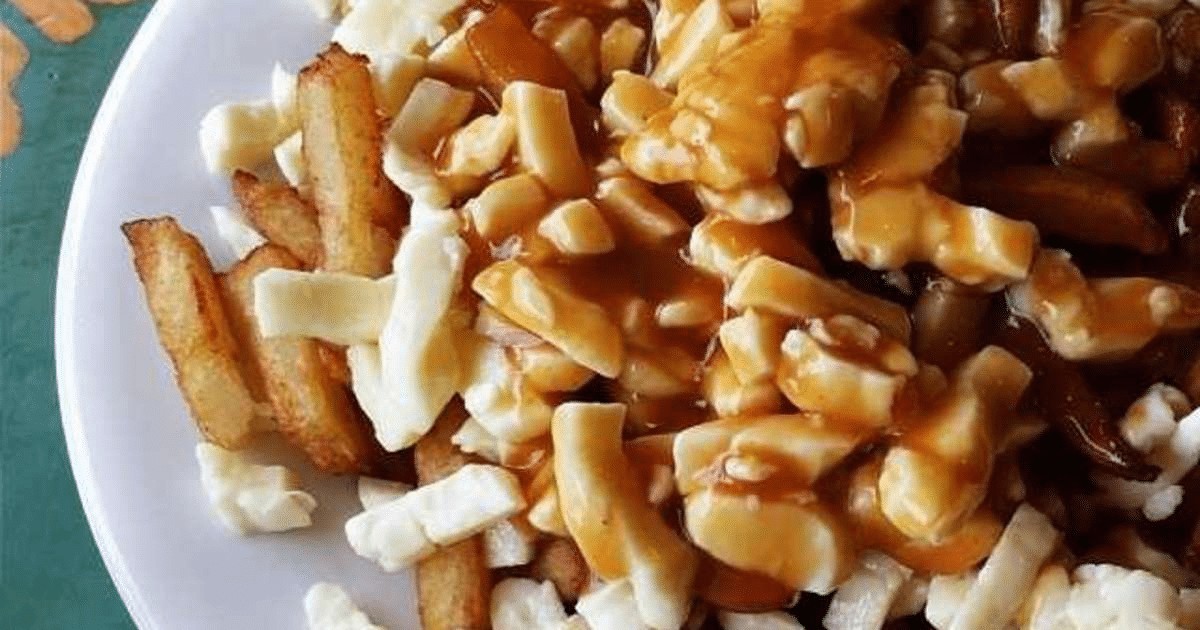 Poutine, a Canadian Classic
Okay, so you've smoked a few, and now you're hungry as hell. Edibles sure aren't going to fill you up, and an edible high isn't helping either. Go for this Canadian treasure: the greasy guilty-pleasure goodness that we call the poutine is a delight for anyone looking to indulge in a savoury meal or snack (we're not judging)! This classic Quebecois dish consisting of french fries, gravy and the all-too famous cheese curd–or "squeaky cheese" for the noise you hear when eating this special cheese–is a concoction of unabashed, gluttonous deliciousness. Some local favourites for this treat include La Buche, Le Lapin Saute, Chez Boulay-Bistro Boreal, Aux Anciens Canadiens, Restaurant Labelle–and there's so many more! If you're going to indulge in any province, Quebec with its fine dining and French food would be it, but the unflattering albeit glorious mix of fries, sauce and cheese are worth suspending your diet for.
Quebec is truly a province unlike any other in Canada. With a nostalgic European vibe and an ever changing multicultural flux, landscapes and culture must be experienced at least once in a lifetime. You can choose to experience it through its food, its people, its animals, its natural beauty, and Green Society is there to help you enhance those experiences with your weed of choice!