What We Have For You
Its' Green Society's 6 Year Anniversary and who else would be better to celebrate with than our beloved family? You all know here at Green Society, we've stayed up-to-date with all the new cannabis trends, but now we're gettin' with the times and expanding our social media presence! As we join TikTok, we want to be able to hear from all the creative minds across Canada and build our presence together!
With our TikTok Bundle, you can show your love for Green Society with limited merchandise, including our brand new monogrammed rolling trays, a filter booklet and our signature rolling papers. But of course, we could never forget the goods – you also get a 1/2 ounce of AAA+ to AAAA+ cannabis and a pack of Assorted Faded Cannabis Co. Gummies!
If that wasn't enough, we're offering rewards and in-store credits for users and content creators who create TikToks with their very own Green Society TikTok Bundles – think testimonials, shout-outs for our 6th year anniversary, product reviews or even just all around fun content!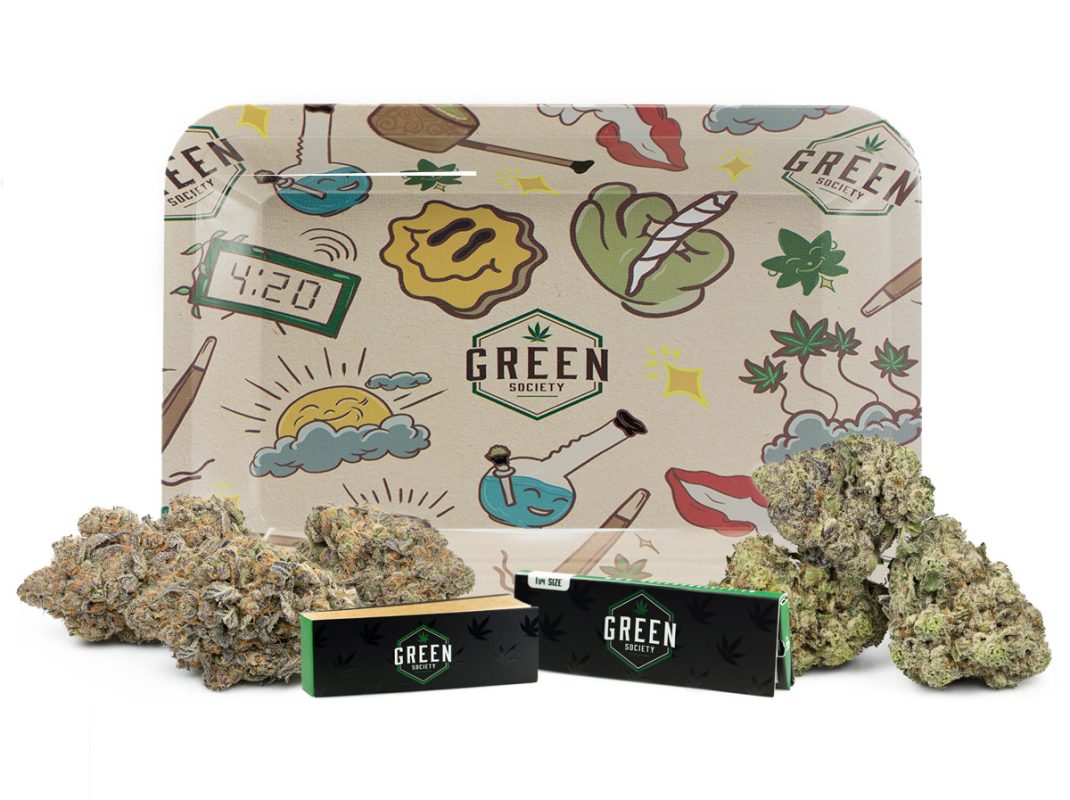 Some Great Ideas for Tik Toks

Make a testimonial about Green Society
Message or shout-out to Green Society's 6th Year Anniversary
Service or product review of Green Society
Smoking up or trying Green Society products
Fun content or product videos that relate to Green Society
Rules

Your post must tag the Green Society Tik Tok account @greensocietycanada
Your post muse include the hash tags: #greensocietycanda, #(city you're from), #anniversary, and #onlinedispensary
To receive your gift, you will be submitting your video link to [email protected]