Buy Weed Online Saskatchewan
Buying Weed Online in Saskatchewan, Canada
Regina, Saskatchewan
Situated between Alberta and Manitoba, Saskatchewan, "the river that flows swiftly" to the Cree, is one of the three prairie provinces, also known as the province of 100,000 lakes and Canada's sunniest province. The province boasts world-class freshwater fishing, canoeing, hiking, golf, and horseback riding. With such great weather and vast bodies of water, it's a wonderland for outdoors enthusiasts!
Cannabis Culture in Saskatchewan
According to a survey, a larger portion of the general population prefer that people do not smoke cannabis in public spaces, and instead follow the rules of cigarette smoking: "Per the wishes of 88 per cent of survey respondents, the rules for smoking cannabis in public spaces will match the rules for smoking cigarettes in public spaces". More details regarding the legality of cannabis in Saskatchewan can be found here, although it is generally safe to say that you should just consume privately at home or out of the general public eye since it is not as socially accepted in this province compared to others, even with legalization in due process.

Why Buy Weed Online in Saskatchewan?
Buying weed online is the best way to obtain your marijuana specifically because of the stricter laws against usage and possession in Saskatchewan. Purchasing online guarantees your anonymity, privacy and security that you cannot get from purchasing in-person at a cannabis clinic/dispensary. By ordering from an online dispensary like Green Society, your orders are guaranteed to arrive directly to your door without anyone else's knowledge due to safe, secure transactions, and discreet packaging. Using vape pens or consuming  edibles and cbd pills are also other ways to enjoy and have your marijuana while helping you stay discreet.
Exploring Saskatchewan After Getting Your Weed
Not sure what to do once you've had a few tokes? Or looking for something to explore with your edibles in tow that you're saving for later? Check out some of these activities below that you can do in Saskatchewan that will pair well for any way (or time) you choose to consume your weed.
Visit the Medieval Stone Hall Castle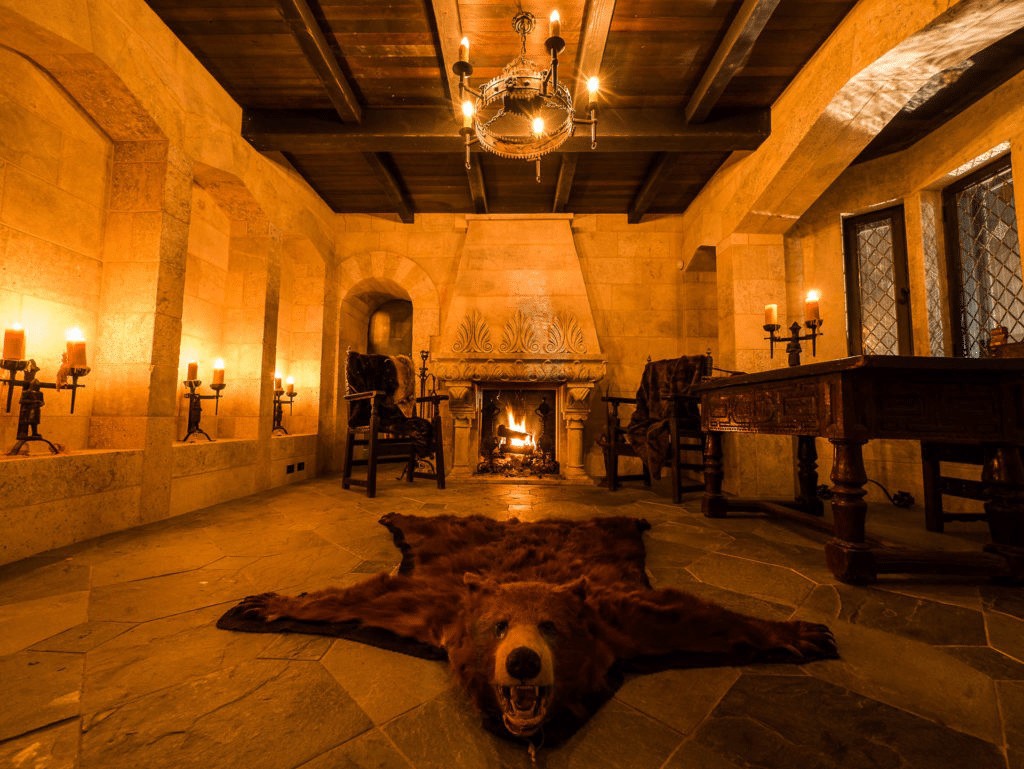 Stone Hall Castle, Regina
Regina is home to Canada's only European- and medieval-style castle, Stone Castle Hall, originally built by Francis Nicholson Darke for his beloved wife, Annie, following a cyclone disaster.
Travel the Rivers of Past Voyageurs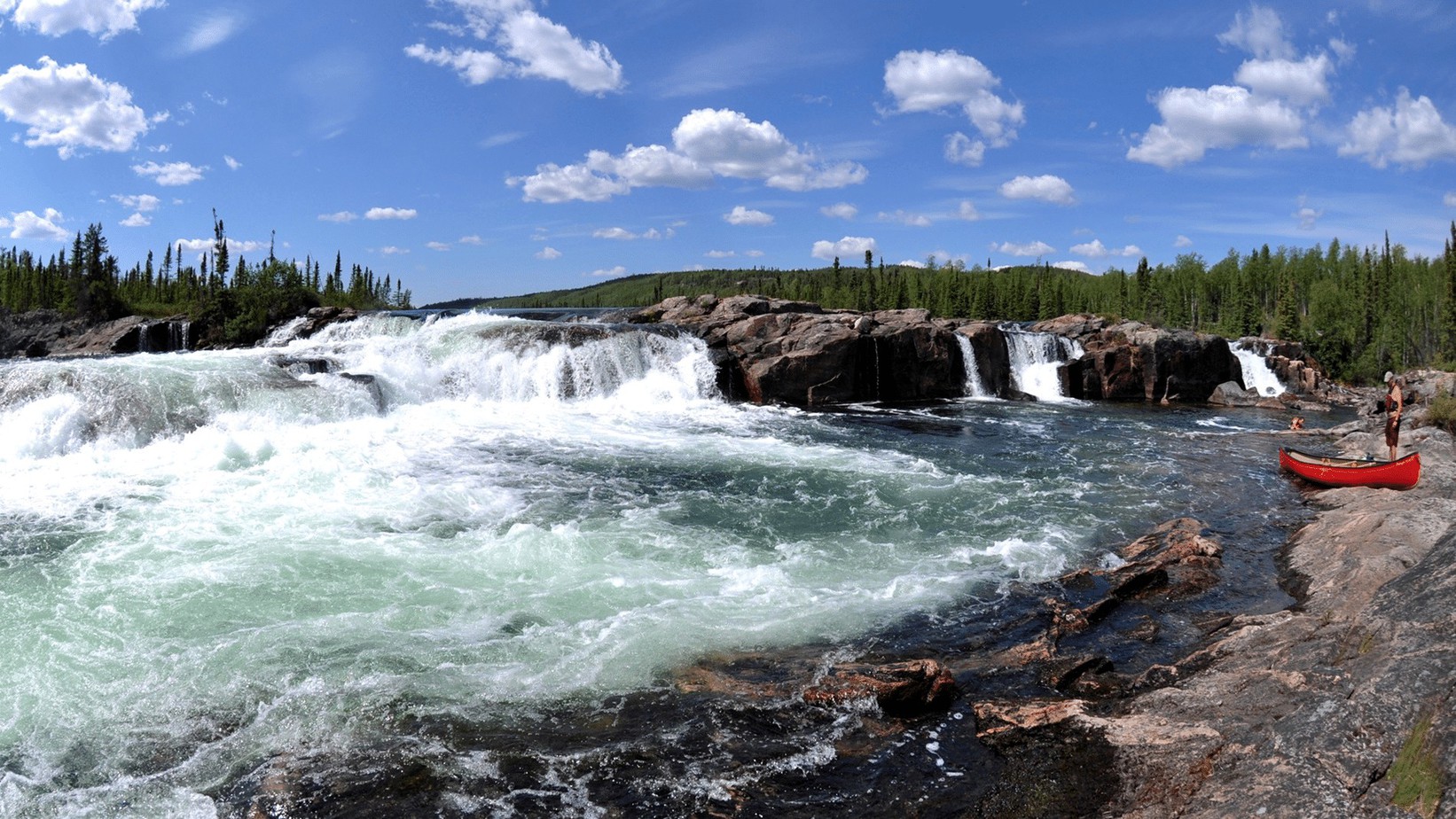 Go on a canoe trip through one of Saskatchewan's many rivers, lakes and rapids. Early explorers would have travelled through the same waters. This is a journey on the water as blissful as it is adventurous.
T.Rex Discovery Centre

Scotty at the Royal Saskatchewan Museum's T.Rex Discovery Centre
Located in Eastend, Saskatchewan, The T.rex Discovery Centre, which is one half of the Royal Saskatchewan Museum, is a museum that was built to contain the fossil remains of the Tyrannosaurus rex nicknamed "Scotty," which was found nearby by a local high school principal, Robert Gebhardt. Only about 75% of Scotty has been recovered thus far, but the It is now home to the world's most massive T.Rex collection as well as other prehistoric animals and marine reptiles.
Discover Canada's Role During Illegal Whiskey Trade at Fort Walsh National Historic Site

North-West Mounted Police at Fort Walsh
At this historic site, you can step back in time to the 1870s and discover life working in a fort that tried to diminish the illegal whiskey trade that was booming. This was also the site of the Cypress Hills massacre, where in 1873, American and Canadian hunters and traders found their horses were stolen and got into conflict with neighbouring Natives. This incident resulted in the formation of the North-West Mounted Police, who still march the grounds today, and some artifacts from the event that have survived remain on display.
Visit Fallen Métis at the Batoche National Historic Site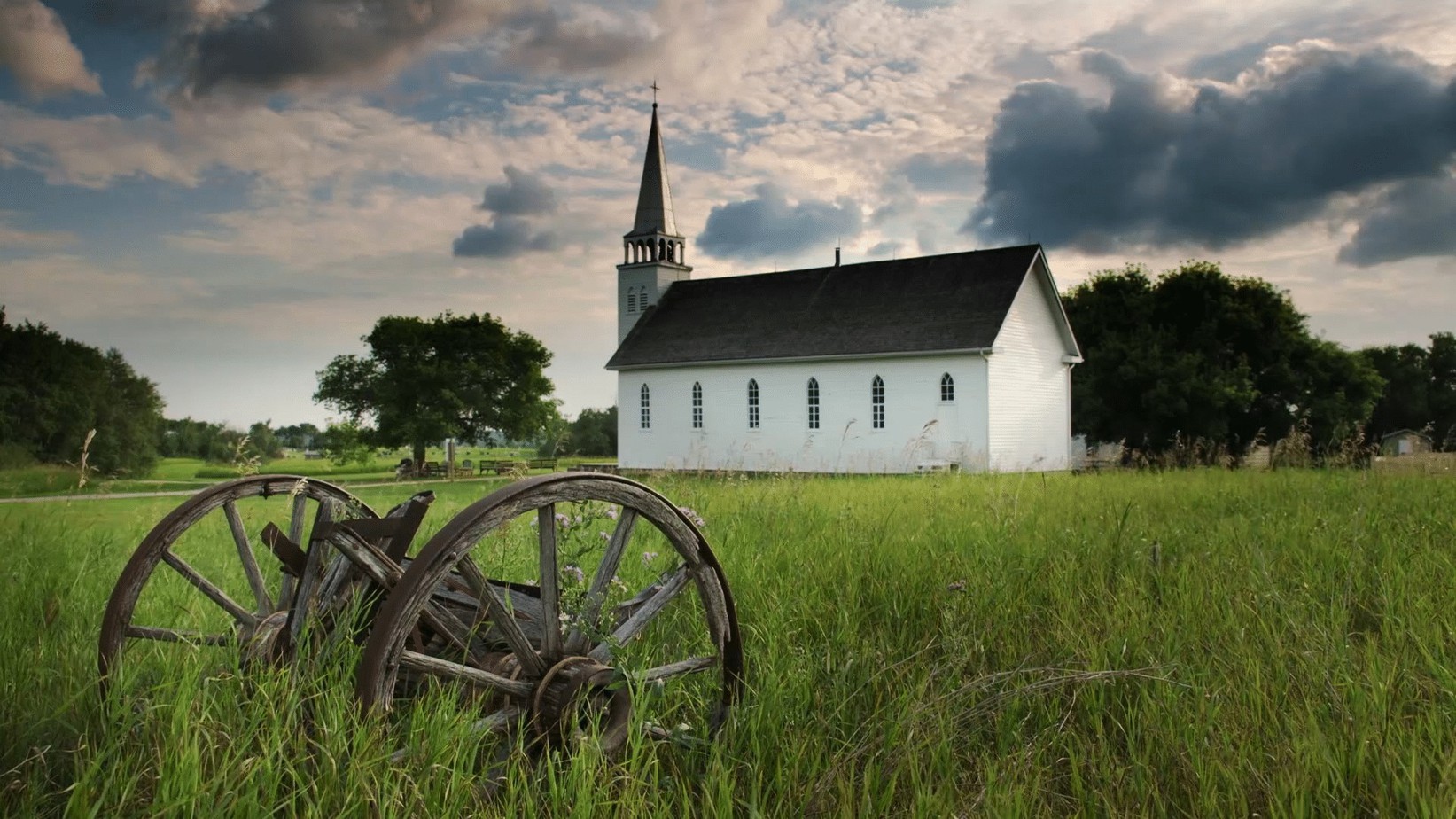 Batoch
e National Historic Site
For those interested Canadian history, this is a point of interest. The headquarters of the famous Métis, Louis Riel, during the 1885 Northwest Rebellion, Batoche is where the rebellion famously ended. Here you can learn about the events leading up to the rebellion, the battle of May 1885, and see the presbytery that still shows shell and bullet-holes from the battle. The graves of Dumont, Letendre and a mass grave of fallen Métis can be found in the churchyard of The Church of St. Antoine de Padoue, which is now also a museum.

Discover Tunnels used by Criminals and Immigrants in Moose Jaw
Beneath the friendly streets of Moose Jaw reveals a darker past. In underground tunnels below the downtown core, experience guided theatrical tours highlight unique events in Canadian history such as the infamous Al Capone's bootlegging days in the 1920s in the Chicago Connection tour, and the hardships of Chinese immigrants in the 1900s in the Passage to Fortune Tour. If you're in the mood for a story, whether you're interested in crime history or cultural history, this is the place to go!
Athabasca Sand Dunes Provincial Park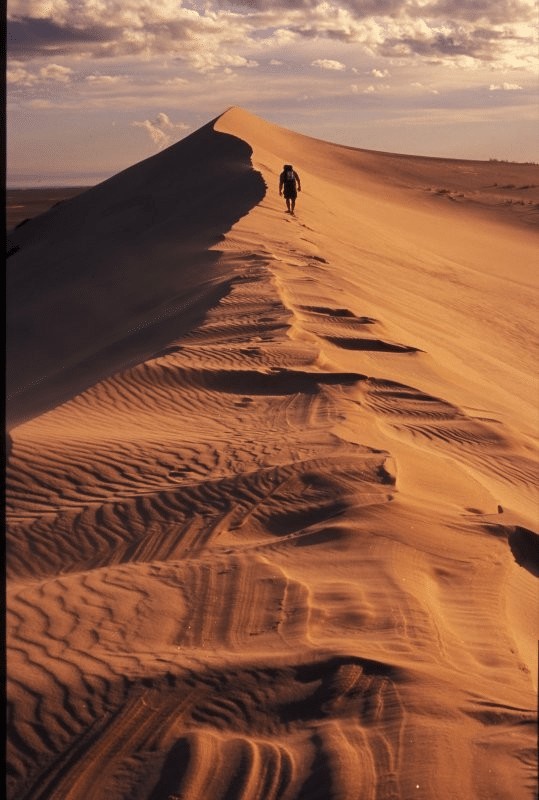 Athabasca Sand Dunes
The Athabasca Sand Dunes are the largest active sand surfaces in North America, roughly formed 8000 years ago towards the end of the last ice age. Constantly in motion and shifting due to the winds, this sand desert is a once in a lifetime spectacle. You might want to save your joint for after this adventure if you plan on going without a tour guide, however, as it's only accessible by float plane and recommended for more experienced wilderness goers!
Visit a Dark Sky Preserve and Gaze at the Cosmos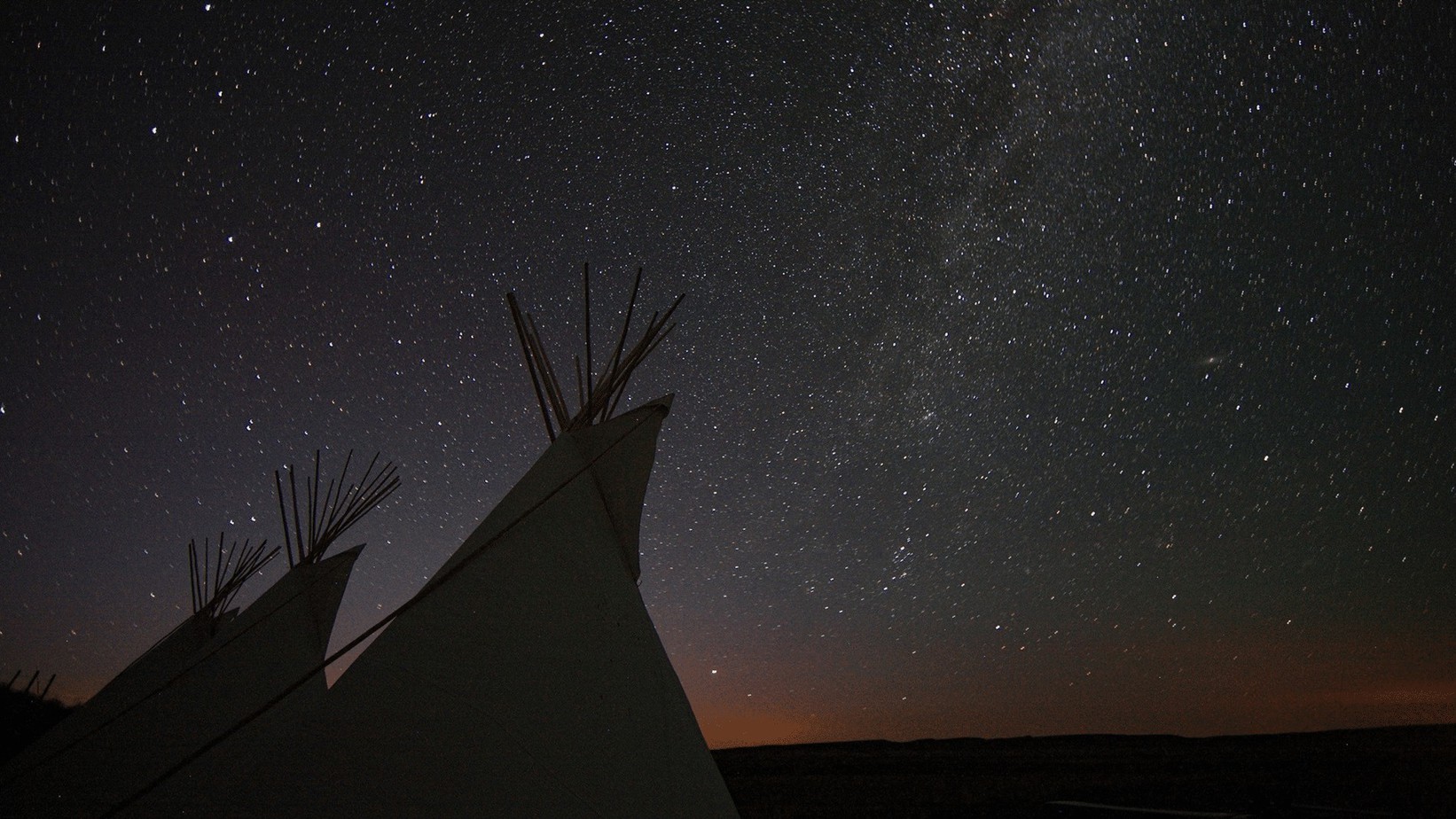 Witness the Beauty of the Cosmos in a Dark Sky Preserve (Tourism Saskatchewan)
A dark sky preserve is an area designated to be protected from any artificial light pollution that emits from human activity and design. Saskatchewan is actually home to two Royal Astronomical Society of Canada-designated Dark Sky Preserves, one located in Cypress Hills Interprovincial Park and the other in Grasslands National Park, the latter of which is considered the darkest in Canada. These spaces are important and necessary for the safety and refuge of nocturnal and endangered animals, but they are also wonderfully majestic spaces for astronomers and star gazers. A sight (and trip) not to be missed!
Saskatchewan is full of natural beauty and rich with history and culture. There is something for everyone: adventurers, adrenaline seekers, history fanatics. If you're a stoner, Green Society has plenty of things for you to take along with you on your trip, too!