Buying Weed Online in Toronto, Ontario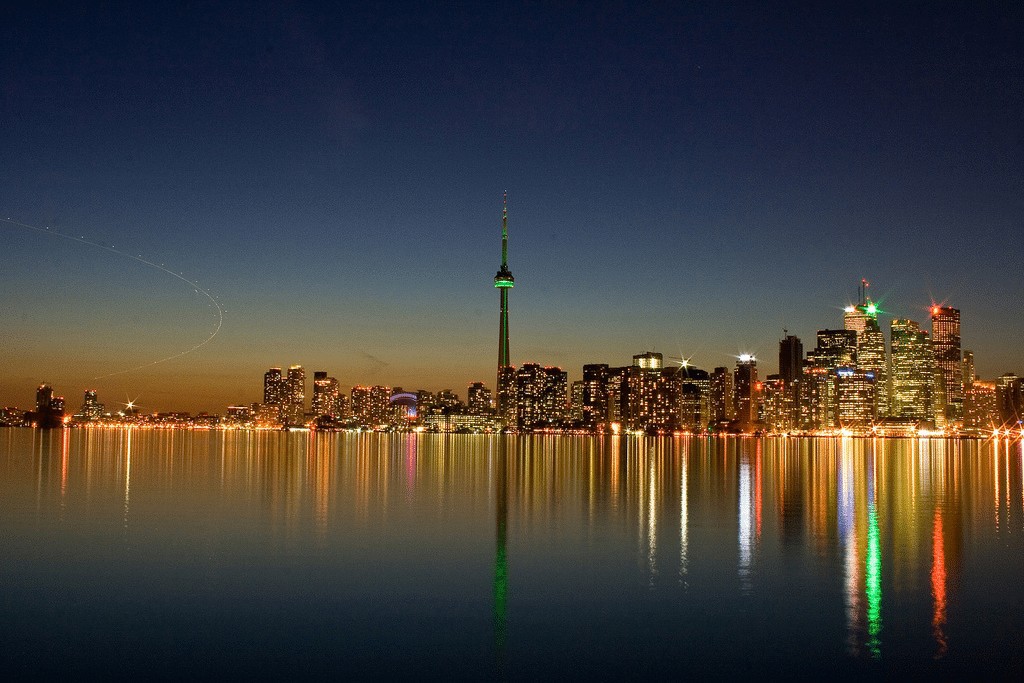 Toronto, Ontario
There are many things that have put the city of Toronto on the map: mayor Rob Ford's crack scandal, its booming financial hub and film industry, the 6ix God. Most notably to pot enthusiasts, however, it is the home of one of the greatest cannabis cultures in the world, in turn making it one of the best cities for marijuana smokers!
Online Dispensaries in Toronto
The province of Ontario as a whole will be seeking to distribute cannabis through provincial-run storefronts. At this moment in time, it is unclear how many legal storefronts will be opened once legalization is rolled out. Previously, the Ontario Cannabis Store (OCS), which is overseen by its parent agency, the Ontario Liquor Control Board (OLCB) had plans for at least 40 brick and mortar stores by the end of 2018, though these plans are now unconfirmed.
Why Buy Weed Online in Toronto?
In this case, why not grab your weed online now through an online dispensary like Green Society? Shop for your favourite weed strains in the green room flowers shop, try out different concentrates like shatter, hash, and extracts, or if you've got a sweet tooth, give a look through the edibles section for some cannabis infused candies and chocolates. All in all, it's a one stop shop (or online dispensary) for your go-to cannabis products. Packages are nondescript and securely sealed so they remain private and odourless while in transit. They will be delivered directly to you so you can smoke and enjoy your cannabis right from home!

What to do in Toronto After Getting Your Weed
When your weed has delivered from Green Society and you're in the mood to get out of the house, there's a ton of things you could see and explore in Toronto. Check out these places!
Get High and Watch the City Skyline from CN Tower

Movies and Weed? A Perfect Pairing: Check out the TIFF, Free Flicks, or the Local Cinema!
This place is perfect no matter what weed you smoked; whether indica, sativa or hybrid, this is a sight worthwhile if you're down to relax and gaze up at the night sky and watch the city lights, or if you're in the mood to get out and enjoy a night on the town, especially since the CN Tower is located right in downtown Toronto. Come check out the tower so you can say you did, or pose for a pic for the gram, then hit up some local gastro pubs like SOCO Kitchen + Bar, The Queen and Beaver, or The OverDraught to relieve those munchies!
Discover the Stoner Mecca of the City: Kensington Market
A blunt and a movie are a classic match made in heaven. The Toronto International Film Festival is one of the biggest and most highly regarded film events in the world that happens outside of Hollywood, and every year, there are over 460,000 attendees–this includes both movie-goers and A-list celebrities. Who knows, maybe you'll catch a glimpse of your favourite movie stars here or elsewhere in the city during festival season! If you're not in the city for the duration of the festival, why not wind down, blaze up and just head to the local VIP cinemas? Or, if it's summertime, pack your cbd/thc edibles and catch a free movie at Harbourfront Centre's Free Flicks where they screen favourite films under the stars on the shores of Lake Ontario.

Discover the Stoner Mecca of the City: Kensington Market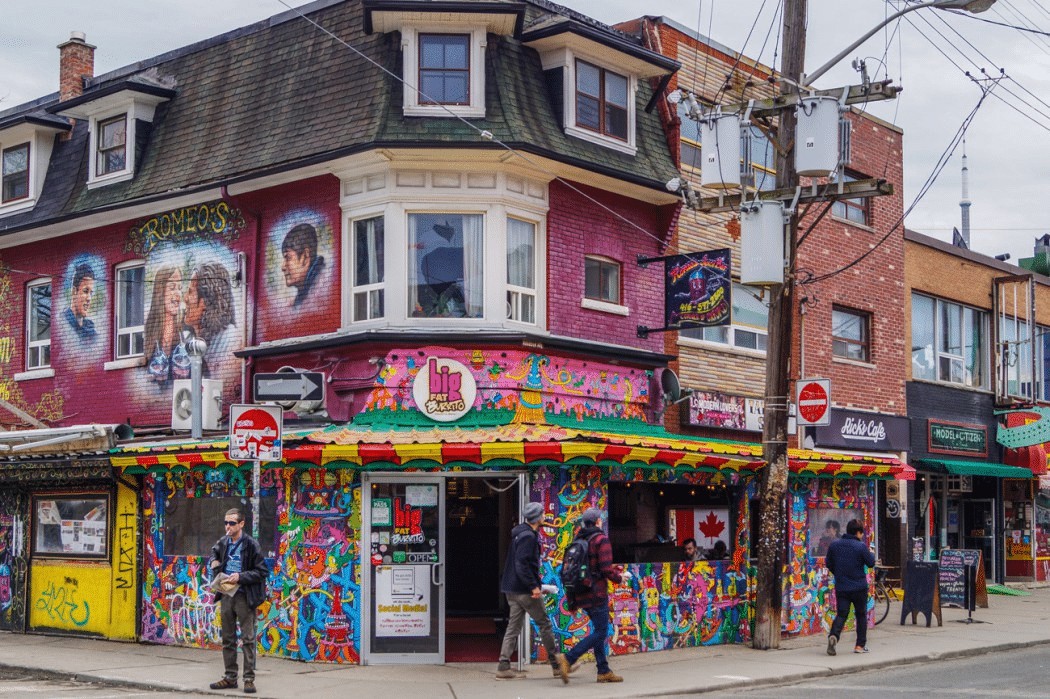 Kensington Market, Toronto
This is where the city's stoners dwell. Not in any sort of systematic, alienated or designated way, since it's not where everyone comes to chill and smoke weed, but this is just what the place is known as: a stoner's area. There's fairly cheap grub to eat (albeit still delicious) like the tacos at Seven Lives, fish and chips at Fresco's, or traditional Ojibway style brunch and drinks at Pow Wow Cafe.
Explore Cannabis Culture in Toronto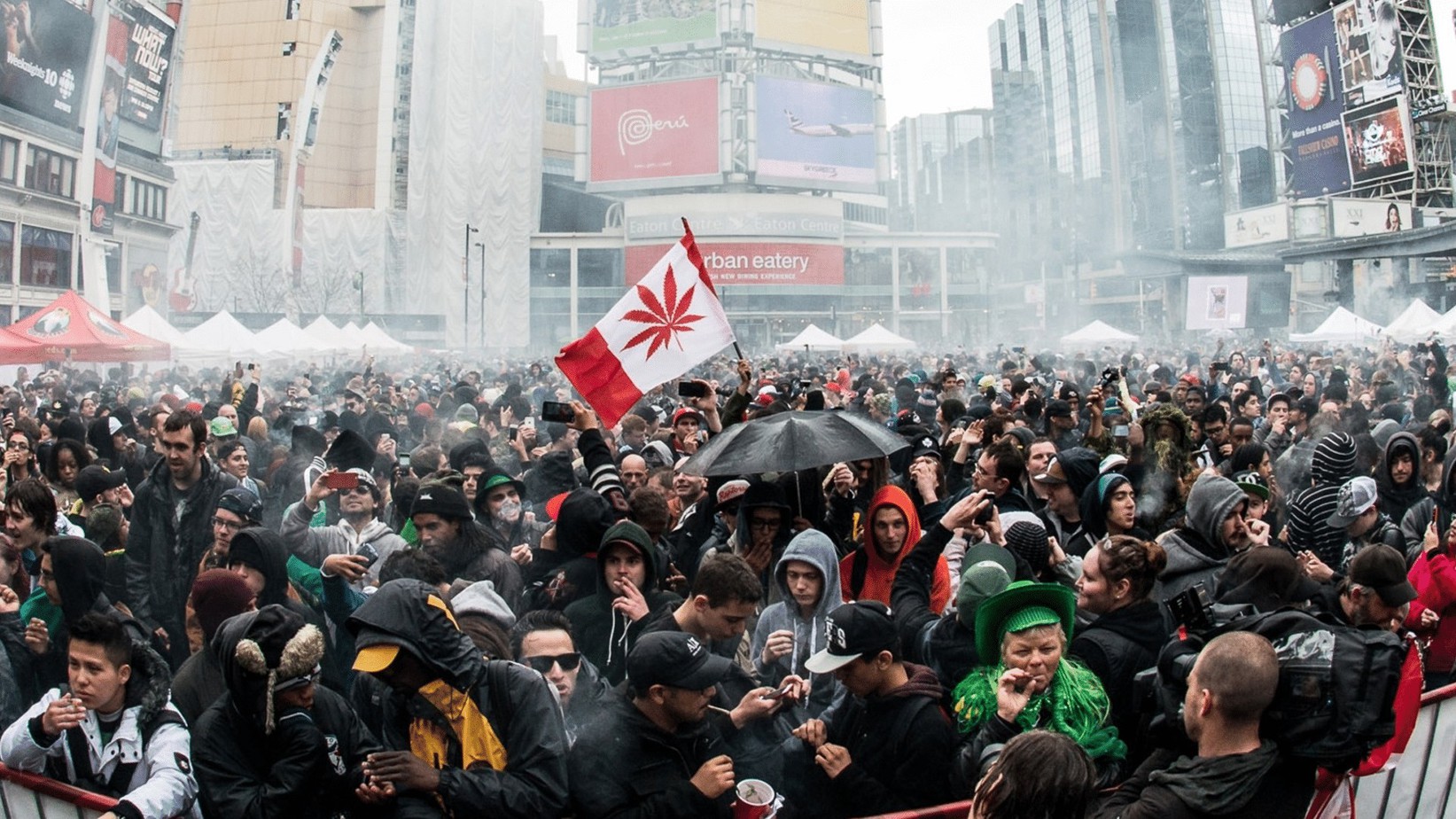 Global Marijuana March in Toronto
Speaking of Kensington, the best thing you could probably do in Toronto as a stoner is navigate yourself a bit of a weed tour. Kensington hosts one of the city's most reputable vapour lounges: Hot Box Cafe. Next door is its sister store, Roach-o-Rama, a unique head shop that offers you all your stoner needs–they actually have over 100 different rolling papers from around the world. Other popular cannabis cafes and vape lounges in the city include Planet Paradise and Vapor Central. Just remember to bring your own cannabis!
One of the most unique cannabis events in the nation–maybe even the world–also happens in Toronto: the annual Marijuana Treasure Hunt, the largest free cannabis event in Canada, hosted by an organization called MIB. And no, this doesn't stand for Men in Black–it's actually Marijuana Info Bureau. During this treasure hunt, no pot is actually involved (for legal reasons, of course), and scavengers instead find prizes in the form of vouchers that they can redeem for free weed, cannabis products and accessories, like or for discounts on the same items.
Toronto also hosted the Global Marijuana March (GMM) for its 20th anniversary this year. It's not a protest–at least in Toronto–as it may sound; rather, it is a peaceful demonstration. Enthusiasts and advocates of cannabis come together during this march to share their joy and call for freedom of the plant and amnesty for those who have been criminalized for its usage.
It may be surprising to some that with Ontario's stricter laws on dispensaries due to its plans to provincially regulate marijuana sales that Toronto can be so full of weed enthusiasts. Undeniably, it is a paradise for stoners if you're looking in the right spots. Green Society approved for your weed adventures, Toronto is a must for your bucket list–just hit us up and grab your marijuana so you can explore this beautiful city!