Blueberry Cheesecake by Pacific Seed Bank
While many argue that Blueberry Cheesecake is an easy attempt to prey on the appetite on stoners, this sativa-dominant hybrid is also well-revered for its' cheery, relaxing and uplifting high. This cross between Blueberry and Britain's beloved U.K. Cheese shares the exact same genetic makeup as Big Buddha Seeds' infamous Blue Cheese strain leading to many to speculate that Blueberry Cheesecake might be a specific phenotype of the strain itself. THC levels may shock some – as a sativa-dominant hybrid, it boasts a phenomenal THC concentration that averages around 23%. The high of Blueberry Cheesecake tends to be a creeper, requiring a little bit of time to settle in before the buzzy mental effects are felt. But once the high takes effect, users will be delighted by its' euphoric and relaxed nature. The cerebral qualities heighten senses, inspire creativity and provide a slight psychedelic experience while numbing aches and pains. This hybrid provides it all with its' combo of head and body effects, making it an ideal choice for anytime of the day. As a descendant of Blueberry and U.K. Cheese, the refreshing notes of fruity blueberries are most prominent, while the pungent skunk notes found in U.K. Cheese add a layer of complexity. The terpene profile of Blueberry Cheesecake wreaks of berries, zesty citrus and a creamy cheese-like aroma, giving it a unique funk that it has become known for.
| | |
| --- | --- |
| 3.5 GRAMS | $35.00 now $21.00 |
| 7 GRAMS | $68.00 now $40.80 |
| 14 GRAMS | $130.00 now $78.00 |
| 28 GRAMS | $240.00 now $144.00 |
| QUARTER POUND | $960.00 now $500.00 |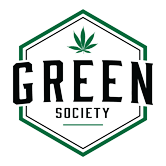 Blueberry Cheesecake by Pacific Seed Bank
Mmmm, did somebody say Blueberry Cheesecake? I'll take a slice! This delectable dessert strain by Pacific Seed Bank made by crossing the fruity Blueberry strain and UK Cheese is a true match made in heaven! It is a cerebrally strong sativa dominant hybrid that offers amazing uplifting effects, though it also contains CBD so it is effective for users seeking a deeply euphoric mental high as much as it is effective for medical users seeking to reap the benefits of CBD! With a flavour profile that blends the fruitiness of blueberries and creaminess of cheese, the Blueberry Cheesecake strain is truly one that is sure to cater to all cannabis lovers. Seriously, who doesn't enjoy blueberry cheesecake?!
Effects
The high of Blueberry Cheesecake starts off rather slow, so smokers may want to be cautious as the effects will creep up on you. After several minutes, users may first notice a buzzy cerebral head high that shortly thereafter becomes quite happy and uplifting. It is great for social gatherings because of this, which is only emphasized by the fact that it also induces a friendly sociablility and chattiness amongst users, creating an even greater social atmosphere amongst both friends and strangers. As the high progresses, some users also report a sharpened sense of focus and creativity as well as an intensifying of the senses that may be psychedelic in nature at the peak of the high. This combination of effects have made Blue Cheesecake a popular recreational strain for social activities like yoga or dancing. It is also known to be an effective aphrodisiac, making this the perfect after dinner dessert for you and your partner! Despite all these recreational uses, the Blue Cheesecake strain is also one of the most popular choices amongst medical users seeking relief from depression, stress, anxiety, PTSD, ADD/ADHD or bipolar disorder due to its uplifting and focused psychological effects. It is also helpful in easing and managing symptoms of chronic pains or aches, migraines, muscle spasms or upset stomachs. While it is energizing and does not induce couchlock, if taken in enough doses, it can help battle against insomnia and help you get to sleep, so it is quite multifaceted and could be used any time of the day.

THC Content
The Blueberry Cheesecake strain is a sativa dominant hybrid with a ratio of 70% sativa to 30% indica. Its THC potency averages at 15% to 24% with a higher than average CBD count of 2%. This phenotype by Pacific Seed Bank crosses the beloved Blueberry strain, an 80% to 20%  indica dominant hybrid with 16% to 24% THC and 1% CBN, along with UK Cheese, which also carries an 80% to 20% indica dominance, though carries 20% to 23% THC, 1% CBD and 1% CBN. Other phenotypes of Blueberry Cheesecake may cross Blueberry with the Big Buddha Cheese, also known simply as BBC, which is one of the child strains of the original Cheese strain.

Appearance & Aroma
Blueberry Cheesecake is medium in size with round, spade-like nugs. Despite being a sativa dominant hybrid, its structure is more true to an indica as it is dense and tightly packed. In colour, it is light though pale, mossy green with brownish orange pistils and finished with a nice sticky layer of trichomes. Depending on the growing process, some batches will even showcase hues of blues and purples, making them truly look like little blueberry cannabis nuggets! It's not just the colour that gives the strain its name, however. While it has a strongly predominant fruity and sweet blueberry aroma which can be tasted upon exhale, Blueberry Cheesecake is a perfect blend of its fruit and cheese parents, offering users a sweet vanilla and creamy cheese flavour too–a perfect dessert for any time of the day!
Only logged in customers who have purchased this product may leave a review.
Enter your email address in the box below to get your referral link.
Referral Program
Give $30, Get $30 we will send you a coupon code worth $30off from your purchase. Get started now, by sharing your referral link with your friends.
Your Referral URL:
https://greensociety.cc/product/blueberry-cheesecake/
Click to copy