Cactus Breath
Cactus Breath is a monstrous indica strain with a whopping THC concentration and flavourful aroma and taste. This indica painkiller was conceived by crossing an Afghani landrace with Northern Lights that was specifically selected to cross with Mendo Breath to create a strain with a blissful and euphoric high.
| | |
| --- | --- |
| BUD SIZE | Medium |
| GRADE | AAA+ |
| LINEAGE | Afghani Landrace x Mendo Breath x Northern Lights |
| EFFECTS | Relaxed, Happy, Euphoric, Sleepy, Hungry & Cerebral |
| PHENOTYPE | Indica |
| TERPENE PROFILE | Earthy, Pungent, Doughy & Gas |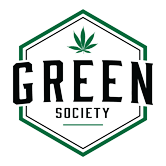 Cactus Breath
Cactus Breath is a designer strain that is quickly taking over craft-cannabis dispensaries across the West Coast and has already become a Colorado favourite. With such a colossal THC concentration and unique, delectable flavour, there's no surprise as to how this indica took home 1st Place at the 2012 High Times Cannabis Cup. Its' namesake pays homage to its impressive "celebrity status" lineage. As a cross between Cactus, a soothing, painkilling indica and Mendo Breath which is known for its uplifting and giggly high, it maintains the relaxing and full-bodied high or features of its OG Kush genetics. ThugPug Genetics bred a truly dank indica strain that boasts average THC concentrations of 28%! These abnormally high THC levels attribute to the long-lasting and heavy-hitting effects that make this strain great for both medicinal and recreational purposes.
Effects of Cactus Breath
Those with lower tolerances to THC should shy away from this strain. The outrageously high THC concentrations for Cactus Breath by ThugPug Genetics make it a contender for one of the most potent strains we've come across. The long-lasting, psychoactive high may be overwhelming and uncomfortable for many who find higher THC strains distressing. On average, THC concentrations for this pure indica measure in at 28%. Don't be surprised by the initial burst of euphoria and energy that comes with smoking Cactus Breath. Although it is evident these features are not typical of indica strains, ThugPug Genetics purposely sought to create a strain that would be uplifting, invigorating and fun and relaxing on the come down. The indica features of Cactus Breath are more prominent towards the end of the high, where the effects transition to a soothing and relaxing body high. This strain is awesome for winding down after work, killing stress, sleeping and for veteran stoners it even makes a great day-time strain.
Appearance & Aroma
The dense and cone shaped bud structure of Cactus Breath can almost easily pass for a real Cactus plant. Chunky green buds and proportionate calyxes are accentuated by deep purple hues to create a remarkable striking strain. The bag appeal of Cactus Breath is further highlighter by the insane amount of bright crystal-like THC concentration covering the nugs. Be careful when touching the buds to prevent the thick, resinous layers of trichomes from sticking to your fingers! The aroma and flavour of Cactus Breath are very complex, with an earthy, almost dough-like base with sweet, pine-like undertones and prominent notes of gas and diesel.
Only logged in customers who have purchased this product may leave a review.
Enter your email address in the box below to get your referral link.
Referral Program
Give $30, Get $30 we will send you a coupon code worth $30off from your purchase. Get started now, by sharing your referral link with your friends.
Your Referral URL:
https://greensociety.cc/product/cactus-breath/
Click to copy
Customers also viewed