Death Star
Death Star is an uber potent cross between Sensi Star and Sour Diesel. This indica strain is known for its unique terpene profile that carefully blends sweet, berry-like tones with notes of a diesel or gas-like aroma. With a THC concentration that averages around 26%-28%, Death Star is no stain to play around with. The buzz of Death Star is a slow creeper and when least expected, you'll be overcome by its euphoric and relaxing effects.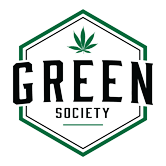 Death Star
Death Star is an indica cannabis strain created by cross-breeding both Sensi Star and the classic Sour Diesel. Death Star is very appealing to the eyes, generally consisting of mellow green leaves, and minimal, subtle, orange hairs. Perfectly round and dense buds covered in sticky white trichomes provide a look that can truly match the wonderful healing effects.
Appearance & Aroma
The aromas associated with Death Star pay homage to its parent strains, having a very pungent, and diesel-like flavour. Overall, Death Star has a very potent, skunky and sweet essence, giving it a very impressive and hard to contain nose.As an indica strain, Death Star offers the relaxing and pain alleviating effects of an indica high, while also providing the uplifting feeling of a sativa high which counter-acts the 'couch lock' feeling generally associated with indica flowers.
Effects & THC Concentration
Death Star is a very, very, potent strain, with laboratory results showing THC levels averaging roughly 18% and with levels as high as 26%! Death Star's medicinal qualities lie specifically in its abilities to aid with the treatment of ailments like anxiety, depression, stress and even to treat physical pains and aches. Regardless of whether you are a medical marijuana patient or a recreational user, Death Star offers a great high each time.
Only logged in customers who have purchased this product may leave a review.
Enter your email address in the box below to get your referral link.
Referral Program
Give $25, Get $25 we will send you a coupon code worth $25off from your purchase. Get started now, by sharing your referral link with your friends.
Your Referral URL: https://greensociety.cc/product/death-star/