Diesel Dough by Archive Seed Bank
Save 0%
Diesel Dough is a tremendously uplifting strain has quickly become one of the most popular strains of 2019 and is coming into 2020 strong! The masterful growers at Archive Seed Bank created this sativa-dominant hybrid as a cross between Sour Diesel and Do-Si-Dos – the former strain was chosen for its' unique diesel flavours and characteristic euphoric and happy buzz, while the latter strain was selected for its' high THC concentrations. This unique hybrid is a testament to the skills, love and care put into the craft by Archive Seed Banks that celebrates the diverse genetics and wonderful advances made in the cannabis industry. Diesel Dough contains DNA or genetics from many popular choice strains such as OG Kush Breath, Girl Scout Cookies and Face Off OG. With THC levels that soar as high as 24%, Diesel Dough is an exceptional strain with mega bag appeal. The qualities of Sour Diesel are very prominent in the high of Diesel Dough, shining through with its' admirably euphoric and happy high. As a sativa-dominant hybrid, the effects are mainly cerebral – the uplifting buzz will have you seeing at life in a new light as your spirits' are lifted and mind rejuvenated. This is an ideal day-time strain for those who need a little extra motivation to tackle their daily responsibilities, or for those who are lacking a little bit of creative juices. Many users rave over Diesel Dough's unparalleled scent and flavours which are both embodied by the unique tones of both its' parent strains. The aroma of this hybrid is mainly recognized by its' pungent, extremely dank, permeating diesel and pine notes which are contrasted by earthy tones of sweet vanilla, much similar to the Cookies family of strains.
| | |
| --- | --- |
| 3.5 GRAMS | $35.00 now $30.00 |
| 7 GRAMS | $68.00 now $58.00 |
| 14 GRAMS | $130.00 now $105.00 |
| 28 GRAMS | $240.00 now $140.00 |
| QUARTER POUND | $640.00 now $480.00 |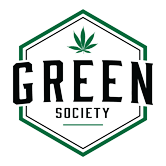 Enter your email address in the box below to get your referral link.
Referral Program
Give $30, Get $30 we will send you a coupon code worth $30off from your purchase. Get started now, by sharing your referral link with your friends.
Your Referral URL:
https://greensociety.cc/product/diesel-dough-by-archive-seed-bank/
Click to copy
Customers also viewed
CBD & THC Vape Pens
All Products