Franco's Lemon Cheese
This strain was named after the famed Strain Hunter, the late Franco Loja, who travelled the world in the pursuit of discovering new and rare cannabis landraces. With unique flavours and a strong terpene profile that blends a cheddar-like cheese with sour citrus lemons, this delectable treat was created by crossing the Super Lemon Haze (SLH) and Exodus Cheese strains.
| | |
| --- | --- |
| BUD SIZE | Medium |
| GRADE | AAA+ |
| LINEAGE | Exodus Cheese x Super Lemon Haze |
| EFFECTS | Euphoric, Energetic, Uplifted & Creative |
| PHENOTYPE | Sativa |
| TERPENE PROFILE | Citrus, Cheese, Earthy & Pungent |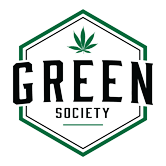 Franco's Lemon Cheese
Dedicated to the late Franco Loja, who was himself a cannabis industry legend and found recognition for traveling the world in the search of rare and exotic landrace strains–a self called Strain Hunter–this strain is a result of a cross between Super Lemon Haze (SLH) and Exodus Cheese. Lemon and cheese can sound like an odd pairing to some, though just like a true foodie or sommelier, a cannabis enthusiast will be able to tell you that these flavours come together to create a perfectly satisfying, rich and tasty flavour profile (and much more!) in the form of Franco's Lemon Cheese strain! With THC levels that reach 23% potency, Franco's Lemon Cheese is a sativa dominant hybrid that is widely acclaimed for its long lasting and uplifting high in addition to its tasty and unique flavours! 
Effects
The high with Franco's Lemon Cheese is pretty fast acting, so can be reliable when you're in need of immediate gratification with a cannabis strain. Some users report that it is actually instantaneous, offering a cerebral rush after the first couple tokes! You will also soon be filled with a deep sense of euphoria and utmost happiness, a long lasting experience that any user of cannabis will undoubtedly enjoy! It's also quite energizing and sociable, making it a great strain to share amongst friends or in social settings, particularly if you're normally shy or low on energy. Its uplifting and energetic nature also make it ideal as a wake and bake kind of strain to help get you through the day. The combination of effects can aid those dealing with chronic fatigue, stress, mood swings and depression, as well as mild symptoms of pains such as migraines or headaches.

THC Content
Franco's Lemon Cheese is a sativa dominant hybrid strain with a slight sativa dominance of 60% to 40% indica. Its THC levels average between 21% and 23%, and while not the highest potency to be found amongst cannabis strains, CannaConnection recognizes this strain as one of the Top 10 Uplifting and Energizing strains. It is created by crossbreeding Super Lemon Haze (SLH) and Exodus Cheese. The former parent, Super Lemon Haze, is a sativa dominant hybrid with a 80% to 20% ratio, THC levels averaging at 25% and 1% CBD as well as 2% CBN. Exodus Cheese, on the other hand, is also a sativa dominant hybrid with 60% sativa to 40% indica, averaging at 18% THC potency.

Appearance & Aroma
The nugs of Franco's Lemon Cheese are rounded with a pointed tip, almost like a spade shape. Its predominant colour is a bright, almost neon green, with rich purple undertones and spots of orange amber pistils. It is finished with a sparkly layer of amber hued crystal trichomes. Its terpene profile includes classic cannabis spice and herb notes, though there are strong overtones of a pungent sourness that can be likened to citrus lemons, and a creamy cheese. When exhaled, these flavours come together to deliver a fresh citrusy and sharp, cheddar-like cheese blend that is highly unique, tasty and distinguishable from other strains on the market!
Only logged in customers who have purchased this product may leave a review.
Enter your email address in the box below to get your referral link.
Referral Program
Give $30, Get $30 we will send you a coupon code worth $30off from your purchase. Get started now, by sharing your referral link with your friends.
Your Referral URL:
https://greensociety.cc/product/francos-lemon-cheese/
Click to copy