Kief Mix & Match
With Green Society's Kief Mix & Match, you don't need to worry about making anymore hard decisions – get what you want and save more with our awesome bundles! Simply select any 3 strains and get 20% off strain you select.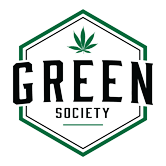 Kief Mix & Match
With Green Society's 3 Gram Kief Mix & Match Pack, you'll no longer have to make difficult decisions in regards to what you want, and save money at the same time. Users have the option to combine any of the available varieties of kief we currently carry to make their own personalized 3 gram bundle!
What Is Kief?
Kief is made up of the resin glands or trichomes of the cannabis plant. It is seperated from the rest of the plant matter, and is basically pure THC concentrate. If you've ever owned a grinder or buster, you understand how special it is to collect kief and treat yourself to a nice, extra potent bowl or joint every now and then! If you aren't so patient, don't worry – our AAA+ grade blonde kief is of the highest quality and ready for anyone looking to medicate!
How To Smoke Kief
The options for taking in kief are endless. It is most convenient and worthwhile to sprinkle or "crown" a little bit of kief into your bong or pipe bowls, or to mix it in with your joints, and then kick back and relax!
Only logged in customers who have purchased this product may leave a review.
Enter your email address in the box below to get your referral link.
Referral Program
Give $30, Get $30 we will send you a coupon code worth $30off from your purchase. Get started now, by sharing your referral link with your friends.
Your Referral URL:
https://greensociety.cc/product/kief-mix-match/
Click to copy
Customers also viewed