Legendary Punch by RQS
Legendary Punch by RQS is the ultimate culmination of hardwork, dedication and patience. Royal Queen Seeds created it as a cross between Legend OG and the popular craft cannabis strain Purple Punch. After going through many phenotypes, they eventually settled on one they deemed perfect for its' delicious, fruity essence and amazing trichome production. As an indica-dominant hybrid strain, Legendary Punch exhibits the soothing and blissful body high of Legend OG as well as the cerebral, uplifting nature of Purple Punch. With THC levels that range between 19-25% on average, Legend Punch is not to be taken lightly. The one-two punch from its' parental strains, and the monstrous THC concentrations combine to create a long-lasting high that all hybrid lovers will enjoy. The high of Legend Punch is very complex, and the effects range from being uplifting, psychoactive and cerebral, invoking creativity and energy into users to settling down into a deeply relaxing, and sedating buzz. As a descendant of Purple Punch, a beautiful fruity bouquet can be expected in regards to the aroma and flavours of Legendary Punch. Prominent top notes of this hybrid include ripe lychee fruit, and tart grapes, with earthy base notes and a floral, lavender-like finish. The terpene profile of Legendary Punch can be recognized by its' concentration of Caryophyllene, Limonene and Pinene terpenes.
| | |
| --- | --- |
| 3.5 GRAMS | $38.00 now $33.00 |
| 7 GRAMS | $68.00 now $62.00 |
| 14 GRAMS | $135.00 now $110.00 |
| 28 GRAMS | $260.00 now $200.00 |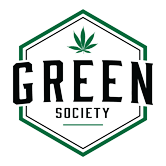 Legendary Punch by RQS
Legends never truly die, and once you've had a toke of this strain, you'll definitely be believing it! Legendary Punch by RQS is a heavy hitting indica-dominant hybrid strain that was created by the breeders at the RQS farms by crossbreeding the Legend OG and Purple Punch. It offers a variety of both physical and cerebral effects so is great for both medical and recreational users of cannabis, though of course due to its heavy indica potency, it is more so ideal for generally just anyone who loves a good quality indica! With a refreshing flavour profile that blends citrus and floral notes backed by a high that reaches upwards of 25% in THC content, this legendary strain packs quite the powerful punch!
Effects of Legendary Punch
Almost immediately after the first couple tokes of Legendary Punch by RQS, users will already get an idea of how powerful this strain can really be. You may first notice its cerebral effects which will give you a bit of a daze that leaves you feeling utter happiness and in a state of euphoria. While your body will also feel a buzz almost instantaneously, as the high progresses, it intensifies with a sedative-like buzzing throughout the body. Due to how heavily relaxing this is physically, Legendary Punch is typically ideal for those seeking to alleviate chronic pains, cramps, muscle spasms, headaches or migraines. It may also help ease the mind due to its uplifting cerebrals for those dealing with depression, anxiety and stress. Also, because of its sedative nature, those struggling with insomnia will find that this is the perfect strain during nighttime as you can pass out pretty easily during your high. So, be careful with how much you're toking because this Legendary Punch will give you a KO!
THC Content
Legendary Punch by RQS is indica dominant with a 70% to 30% sativa. Its THC content is a bit higher compared to other indicas with an average of 19% to an amazing 25%! These numbers are not so much of a surprise considering who its parents are. Legend OG has the same indica to sativa ratio but is known as a heavy hitter as it encompasses a THC count of 24% on average, and it is actually one of the direct descendants of the infamous OG Kush. Purple Punch on the other hand is more indica leaning as it packs an 80%:20% dominance with 18%-20% THC average and even 1% CBD, making it particularly popular for medical usage.
Appearance & Aroma
The buds of Legendary Punch by RQS are a bit neon green in colour. Borrowing from its parent Purple Punch genetics, the flowers also contain traces of a nice purple along with bright oranges. To top off the beauty, there is a nice thick coating of frosty amber-hued crystallized trichomes! As for its aroma and flavour profile, this strain definitely proves itself to be one of a kind. From just taking a sniff of this beautiful bud, you'd be able to notice a variety of scents including earthy herbs and spices that are typical of indicas, though there is also a layer of citrus and flowers. Upon smoking and exhaling, you'd distinctly taste a lavender-like floral, and the citrus becomes a nice lemon flavour with a hint of spice, and everything nice! A legendary mosaic of flavours indeed!
Only logged in customers who have purchased this product may leave a review.
Enter your email address in the box below to get your referral link.
Referral Program
Give $25, Get $25 we will send you a coupon code worth $25off from your purchase. Get started now, by sharing your referral link with your friends.
Your Referral URL:
https://greensociety.cc/product/legendary-punch-by-rqs/
Click to copy
Customer also viewed
Rated 4.65 out of 5
$

45.00 –

$

140.00