Lucky Charms
Lucky Charms is a hybrid strain originally bred by Bodhi Seeds. A cross between The White and Appalachia, Lucky Charms is a delectable strain that wreaks of sweet berries, earthy fruits, and tastes like marshmallows while also providing a potent punch. This well-balanced hybrid takes the heady, euphoric effects of Appalachia and combines it with the relaxing body high of The White for a combination of both indica and sativa qualities.
| | |
| --- | --- |
| Bud Size | Medium |
| Grade | AAA+ |
| Lineage | Appalachia  x The White |
| Effects | Relaxed, Euphoric, Cerebral & Tingly |
| Phenotype | 50/50 Hybrid |
| Terpene Profile | Earthy, Sweet, Vanilla & Fruity |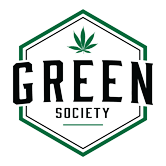 Lucky Charms
Lucky Charms is a potent hybrid strain originally bred by Bodhi Seeds. It is the resultant of the cross between two hybrid strains, The White and Appalachia. Both parent strains are known for their thick layer of trichomes that make their buds look extremely frosty and white. Lucky Charm definitely inherits this unique trait as its name originates from the presence of a sugary coating of trichomes, not so much due to its aroma as many would think. This strain will be great for users looking for a balanced high without being too disoriented.
Effects
Although boasting a thick layer of sugary coating, the THC content of this strain is fairly moderate. It averages at 18% with a high of 22% in some batches. This strain is great for beginners as it provides a balanced high without making the user too disoriented. Many prefer this strain as it delivers a very relaxing yet very functional high. Lucky Charms has two components to its effects. After the first toke, smokers will notice the head buzz set in. Tiredness will start to disappear as a burst of energy fills the body. Feelings of happiness and euphoria will set in and drown away the mental stress. Furthermore, relaxation will take over as their muscles relax. Lucky Charms is perfect for both a buzzy night with your friends or a mellow night at home. It can also be used as a day time strain depending on the user's tolerance.
For many patients, it provides a sense of relaxation and unwinding. Patients will use this strain to treat conditions such as:
Chronic Stress
Headaches
Pain
Depression
Nausea
Users will experience side effects such as dry mouth and dry eyes. However, some may experience dizziness due to its cerebral effects. We do not recommend this strain for patients prone to anxiety or paranoia.
Characteristics, Aroma, and Taste
The flowers will usually be elongated and almost cylindrical in shape. The buds are often dense and mossy green in colour with vibrant orange pistils. As mentioned earlier, Lucky Charms is coated in a thick sugary resin that make them quite sticky. The terpene profile of this strain is mainly characterized by its sweet and fruity odour. One might think marshmallows when hearing this strain but it tastes more like a tangy fruit similar to berries. There are also undertones of earthiness and fresh pine upon closer inspection. The smoke is quite smooth with subtle floral and citrus flavours sticking to the tongue.
Only logged in customers who have purchased this product may leave a review.
Enter your email address in the box below to get your referral link.
Referral Program
Give $25, Get $25 we will send you a coupon code worth $25off from your purchase. Get started now, by sharing your referral link with your friends.
Your Referral URL:
https://greensociety.cc/product/lucky-charms/
Click to copy
Customer also viewed