Mango Kush
Mango Kush is a hybrid strain that is exactly what it sounds like. Wreaking of fresh, ripe mango fruits and hints of kush, the terpene profile of this strain is truly remarkable. Mango Kush boasts an average THC concentration of 18%. Characterized as a giggly, productive and uplifting high, this strain is ideal for day-time usage.
| | |
| --- | --- |
| 3.5 GRAMS | $33 |
| 7 GRAMS | $62 |
| 14 GRAMS | $110 |
| 28 GRAMS | $200 |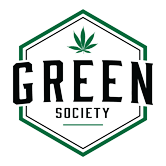 Mango Kush
Mango Kush is an indica-dominant strain widely known for its tropical flavours and aroma. It is derived from the cross between two legendary indica strains, Mango and Hindu Kush. Mango is an old strain that first appeared around the 1960s and was loved for its sweet mango taste. Hindu Kush is another original strain that is known for its deep sedating effects and potency. Together, they combine to give Mango Kush its amazing terpene genetics and sedative properties.
Effects of Mango Kush Strain
Having indica-dominant genetics, this strain is known to be quite sedative. It is best smoked in the evening or nighttime for many users. The THC content has been tested to average around 13% but has been seen as high as 21%. With the THC content on the lower side, this strain is perfect for beginners and users with low tolerance. For many, this strain will immediately kick in and produce a strong body high as well a good head buzz. Users will feel euphoric and happy as buzz begins to set in. Many find this strain to cause them to be more open and talkative. Furthermore, a case of the giggles is very common. Extreme relaxation will then overtake the body and cause sleepiness. Mango Kush will also cause the munchies. Therefore, it is best to prepare some snacks and plan accordingly.
This strain is known to have anti-inflammatory effects and is used to treat conditions such as:
Stress
Depression
Pain
Insomnia
Fatigue
Side effects will include the typical dry eyes and dry mouth.
Appearance, Aroma, and Taste
This kush is often very dense and light in green. Furthermore, it contains numerous orange pistils that compliment its mango name. The buds are atypical and are usually elongated. The size of the buds varies widely from small to large. The aroma and taste of Mango Kush are what keeps smokers coming back. It smells and tastes similar to an actual mango fruit. Although, there are some hints of pine and kush flavour due to its parent, Hindu Kush. Some users will also notice some hints of banana or other tropical fruits. The smoke is quite smooth and will leave a sweet and tropical on your tongue after each exhale.
Overall, those looking for a strain that promotes mind-body relaxation and loves fruity strains, this is the one!
Only logged in customers who have purchased this product may leave a review.
Enter your email address in the box below to get your referral link.
Referral Program
Give $30, Get $30 we will send you a coupon code worth $30off from your purchase. Get started now, by sharing your referral link with your friends.
Your Referral URL:
https://greensociety.cc/product/mango-kush/
Click to copy