OG Kush Breath
OG Kush Breath, also known as OGKB for short is an indica-dominant hybrid strain with an intriguing and mysterious lineage. Known for its' body high that provides head-to-toe relaxation, OGKB is a heavy-hitter that is rumoured to be a cross between everybodies' favourite Girl Scout Cookies, a rare Northern California phenotype of Durban Poison and OG Kush. With THC levels that reach as high as 25% and the relaxing, nearly sedating effects of both GSC and OG Kush, this formidable hybrid should be saved for evening use or those lazy days off. As an indica-dominant hybrid, OGKB intially provides users with a surprisingly cerebral, creative and uplifting rush from its' Durban lineage, before transitioning into its' characteristic couch-lock and deeply relaxing high. Recreationally, this hybrid is great for binging your favourite TV shows, munching and gaming and is definitely a strain to be shared among friends. The persistent body high of OGKB provides profound relaxation and pain relief, and may be sedating at higher doses, making it a great choice for those seeking help falling asleep. As harsh as its' name may sound, OG Kush Breath is actually recognized for having a pleasantly dank aroma that pays homage to its' unique family tree. The flowers give off earthy, vanilla-like notes reminiscent of Girl Scout Cookies that brew well with the heavier kush and gas aroma of OG Kush to create an exotic terpene profile that needs to be experienced!
| | |
| --- | --- |
| 3.5 GRAMS | $35.00 now $26.25 |
| 7 GRAMS | $68.00 now $51.00 |
| 14 GRAMS | $130.00 now $97.50 |
| 28 GRAMS | $240.00 now $160.00 |
| 28 GRAMS | $960.00 now $500.00 |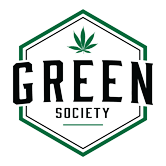 OG Kush Breath
A phenotype of the infamous Girl Scout Cookies (GSC), the OG Kush Breath Strain (also known as OGKB) is a super rare strain with a delectable dessert-like flavour profile that is backed by a deeply relaxing, potent high. Made by crossing Girl Scout Cookies, Florida Kush and a NorCal Sativa Durban, OG Kush Breath is a popular choice for self-medicating due to its heavy sedative effects on the body, though it also offers a near immediate elevating cerebral high that is great for enjoying by oneself or with friends while catching a flick and munching on snacks at home!

Effects of OG Kush Breath
The high felt with OG Kush Breath is felt almost instantly as users will quickly feel their moods uplifted and a boost of positive energy. Despite being an indica-dominant strain, this cerebral experience will also have users feeling a bit trippy and psychedelic. These happy and uplifting effects make OG Kush Breath a great strain to share amongst friends as you'll be feeling more sociable and chatty as well, though perhaps a bit tired and lazy as the high progresses and you enter a sedative-like state. A deep and heavy relaxation will settle in, and users will most likely be couch-locked. OG Kush Breath is also reported to induce a case of the munchies, too, so you better have snacks ready with this strain. Because of its euphoric cerebral effects, this strain can help alleviate symptoms of stress, anxiety and depression, and these properties combined with its relaxing effects can help those struggling with insomnia get lulled to sleep, and even get a better quality of sleep overall. The sedative nature of OG Kush Breath helps alleviate temporary or chronic pains, cramps, inflammation or nausea, and makes it better suited for nighttime usage.
THC Content
OG Kush Breath encompasses 14% – 25% THC on average though lab tests have shown it can reach as high as 27% THC, and it typically contains 1% CBD. It is an indica-dominant hybrid with 70% indica to 30% sativa. Its high THC potency can be credited to its genetic lineage: Girl Scout Cookies, an extremely popular and beloved crowd favourite as well as a Cannabis Cup award winner, is an indica dominant hybrid which averages at a whopping 28% THC with 1% CBD and 1% CBN; Florida Kush (also known as Florida OG), a 50:50 hybrid, is also a staggering 28% THC count on average. 
Appearance & Aroma
OG Kush Breath is regarded for its intensely delicious flavours, a characteristic that is to be completely expected with its Girl Scout Cookies genetics! The aromas are nutty, herbal, spicy, earthy, with undertones of berries; upon burning the nugs and exhaling, the flavours are a dessert-like vanilla flavour with a toasted-nuttiness, similar to freshly baked cookies. These sweet notes are complemented by a nice and spicey, sage-like herb flavour. As for its appearance, OG Kush Breath buds are chunky with an elongated shape. The colour is a minty moss-like green with orange hair-like pistils, and is finished with a generously thick layer of tiny frost-like trichomes!