Pink Kush
POPULAR in $99.99 or Less
Pink Kush is an indica-leaning hybrid with a notorious reputation within cannabis communities.  The aroma and flavour are defined by its earthy, pine tones and diesel or gas-like notes that are reminiscent of OG Kush and other heavy indica strains.
| | |
| --- | --- |
| BUD SIZE | Medium |
| GRADE | AAA+ |
| LINEAGE | Unknown |
| EFFECTS | Sleepy, Relaxed, Hungry & Happy |
| CLASSIFICATION | Indica-dominant Hybrid |
| TERPENE PROFILE | Pine, Gas, Woody & Spicy |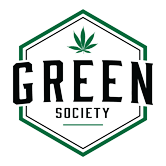 Pink Kush
Pink Kush is an indica-leaning hybrid strain that is become notorious across the Pacific Northwest and Canada for its heavily impairing or debilitating high. The 24% THC concentration levels of this strain should not be underestimated, as even those with above average tolerances reported feeling a strong, profoundly intoxicating high. Although the origins of this West Coast legend are unknown, it is commonly assumed that it shares the same DNA as the classic OG Kush, which is evident in its therapeutic body effects and relaxing high. Pink Kush is unique because although it is an indica-dominant hybrid, the high still displays euphoric, giggly and uplifting qualities that erase any stress or worries. Be prepared for a high that is both heavy-hitting and long-lasting. After the immediate cerebral simmer down, the high of Pink Kush transcends towards a sedating, relaxing nature that is great for dealing with aches, pains, headaches, insomnia and nausea. Pink Kush is a great strain for the gas lovers out there – the aroma and flavour of this strain are associated with intoxicating gas and diesel tones with sweet and pine-like notes.
Effects
With so many phenotypes of Pink Kush available in Canada, the effects and therapeutic benefits may vary from crop to crop. This indica-leaning hybrid is known for its' higher than average THC concentration, and particularly impressive levels of Delta 9 Tetrahydrocannabinol, a specific cannabinoid that is responsible for alleviating stress and negating pain. On average, the THC levels for this strain range around 20% which is evident by the impressive amount of sticky, resinous trichomes visible. As a descendant of the classic OG family of strains, Pink Kush is sure to please with its' relaxing, uplifting, and giggly buzz. Users will be delighted to notice its' instantly euphoric and mood-boosting potential. Eventually, as the high deepens, the effects of Pink Kush may seem reminiscent of OG Kush, transitioning to its' indica lineage with a blissfully relaxing buzz. The long lasting effects are known to impart a soothing body high, a case of the munchies and an all-around good time.
Appearance & Aroma
When it comes to physical attributes, Pink Kush is easily one of Canada's most beautiful native born and bred strains. This stunning hybrid is known for its impeccable bud structure and cone-shaped nugs that almost resemble real pine trees. The luscious, forest green nugs make host to a plentiful amount of sparkling THC trichomes and a minimal amount of pistils, guaranteeing a smooth and potent smoke. As a descendant of OG Kush, this hybrid displays physical traits that are uncannily similar, with its' prominent notes of earthy pine and diesel or gas-like nose. An extremely easy and tasty smoke, Pink Kush is a great choice for those who enjoy gas type strains such as Gorilla Glue #4, Pink Bubba and OG Diesel Kush.
Only logged in customers who have purchased this product may leave a review.
Enter your email address in the box below to get your referral link.
Referral Program
Give $30, Get $30 we will send you a coupon code worth $30off from your purchase. Get started now, by sharing your referral link with your friends.
Your Referral URL:
https://greensociety.cc/product/pink-kush/
Click to copy