Sunset Sherbet x High Octane BX3 Sampler
Never worry about sacrificing the quality of your medicine when it comes to price. With our affordable budget options, every choice is a viable one! Our Value Menu contains picks that won't hurt the bank but will still get the job done right. Sunset Sherbet x High Octane BX3 is an amazing indica-dominant hybrid that has become one of the most popular craft cannabis strains of 2019! A cross between the delectably sweet Sunset Sherbet and the gas fueled, award-winning High Octane OG, the genetics of this strain are like no other. It is renowned for its impeccable 26% THC levels and intense, psychedelic effects.
Out of stock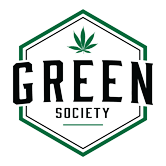 Enter your email address in the box below to get your referral link.
Referral Program
Give $30, Get $30 we will send you a coupon code worth $30off from your purchase. Get started now, by sharing your referral link with your friends.
Your Referral URL:
https://greensociety.cc/product/sunset-sherbet-x-high-octane-bx3-sampler/
Click to copy
Customers also viewed
Array ( [0] => All Products [1] => Infused Cannabis [2] => The Green Room )
Infused Cannabis
All Products