Sunset Sherbet
Sunset Sherbet is the apparent heir to the Girl Scout Cookies lineage of strains, as it was bred by the man, the myth and the legend himself, Sherbinski. It contains DNA from Cherry Pie, OG Kush and Durban Poison and it was crossed with Pink Panties to create a strain that inherited the powerful and uplifting effects of GSC with a bright, fruity aroma and colourful appeal.
| | |
| --- | --- |
| BUD SIZE | Medium |
| GRADE | AAA+ |
| LINEAGE | Girl Scout Cookies x Pink Panties |
| EFFECTS | Euphoric, Relaxed, Happy, Giggly & Uplifted |
| PHENOTYPE | Indica-dominant Hybrid |
| TERPENE PROFILE | Sweet, Citrus, Earthy & Berries |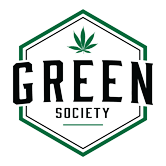 Sunset Sherbet
Looking for the perfect strain to share with your date after some ice cream and sunset gazing? Give Sunset Sherbet a try! Also known as Sunset Sherbet or simply, Sherbet, this strain is an indica-dominant hybrid that is produced by crossing another two indica-dominant strains: the notorious Girl Scout Cookies AKA GSC and Pink Panties. With a full body high paired with cerebral effects that are backed up by an extremely tasty profile of fruity sweetness, the Sunset Sherbet offers a well-rounded experience that leaves users feeling happy and uplifted. Go ahead and treat yourself with this delectable sherbet!
Effects
The Sunset Sherbet high can take a few minutes to kick in as it builds up slowly, so be patient and careful with how much you consume as a little can go a long way with this one! Users will begin to feel the high creep throughout their body before entering a state of full-body relaxation. It is definitely possible to get couch-locked with this strain due to its sedative-like physical calmness and warm buzz, which can be helpful for those with chronic pains, arthritis, or those struggling with insomnia. However, this strain is not so heavy that it would immediately induce sleep, so a smaller dose can be used any time of the day if you're feeling lazy and want to kick back and relax. Sunset Sherbet also offers users some mental stimulation which can be described as imaginative and carefree; it comes after the body high kicks in, also creating an uplifted mood and a state of euphoria, making the strain great for treating stress, depression or anxiety. These effects make Sunset Sherbet great for a movie night in and can be shared with a partner or a group of friends–just be sure to pair with a scoop or two of your sherbet ice cream!
THC Content
Sunset Sherbet typically measures between 15%-19% in THC and also contains about 1% CBN, which is responsible for this strain's calming effects and would be beneficial for medical users of cannabis. The effects of this strain are quite potent already, but those who enjoy this particular high and are seeking a bit more can give the concentrate Sunset Sherbet Diamonds by Green Supreme a try either with Sunset Sherbet or another strain! Its parent, Girl Scout Cookies, is a bit more potent with an average of 28%; it also has 1% CBD and 1% CBN. As a descendent of the GSC strain, the genetic lineage of Sunset Sherbert is extensive and includes other crowd favourites like Durban Poison, a pure sativa with 24% THC, 1% CBN and 1% CBD; or the worldwide known indica-dominant hybrid OG Kush which ranges 19%-24% in THC and 1% CBN.
Appearance & Aroma
One of the tastiest starins available on the market, the Sunset Sherbet is a fully packed fruit medley. Apart from the scent of fruitiness, its' aroma is also noticeably of a honey-like sweetness – think of a yogurt parfait! When smoked, you will taste sweet notes of berries and bright citrus, though it has undertones of skunkiness and earthy mint when exhaled. The flowers themselves are densely packed and are of a leafy, spring green colour. There are bits of rusty pistils throughout, and taking on from its' genetic heritage of OG Kush, the buds also carry undertones of deep purples. To top it all off, it is covered in a thick layer of trichomes, giving it a nice, silvery sheen.
Only logged in customers who have purchased this product may leave a review.
Enter your email address in the box below to get your referral link.
Referral Program
Give $30, Get $30 we will send you a coupon code worth $30off from your purchase. Get started now, by sharing your referral link with your friends.
Your Referral URL:
https://greensociety.cc/product/sunset-sherbet/
Click to copy
Customers also viewed