The Vision
The Vision is a hybrid strain with an illustrious reputation. Archive Seed Bank combines the genetics of Ohio Lemon G and the famous award-winning Do-Si-Dos. Open your eyes and see the future of cannabis with The Vision by Archive Seed Banks!
| | |
| --- | --- |
| BUD SIZE | Medium |
| GRADE | AAA+ |
| LINEAGE | Do-Si Dos x Lemon G |
| EFFECTS | Relaxed, Euphoric, Tingly & Happy |
| PHENOTYPE | Indica-dominant Hybrid |
| TERPENE PROFILE | Earthy, Sweet, Citrus & Pungent |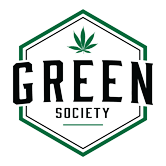 The Vision
The Vision by Archive Seed Bank is an indica-dominant hybrid strain from Oregon. Archive Seed Bank combines the genetics of Ohio Lemon G and the famous award-winning Do-Si-Dos. Ohio's Lemon G is known for its strong lemon scent and sativa-dominant properties. Do-Si-Dos is known for its stoney and intense high that takes over both the body and the mind. Together, they combine to produce the well-received The Vision. This award-winning strain provides a vision of a bright future where propagation and cultivation of cannabis continually improves.
Effects
Although it is an indica-dominant hybrid, it provides a very balanced cerebral and body high. The THC content is quite high, averaging around 28%. The high first starts off with a burst of euphoria that energizes the user. Many then report feeling tingly and giggly. Creativity and talkativeness are also very common. Accompanying the sativa-like effects is the full body relaxing effects of its indica genetics. We recommend this strain for evening or nighttime use due to its moderate THC levels. Although the sativa-like effects are prominent, the combination of indica-genetics leaves the user in a semi-sedative state. Activities such as watching movies, playing games, reading, or just kicking back with some friends and chatting. Medically, this strain is not the most popular but does provide some benefits. Users will use this strain for:
Muscle Cramps
Chronic Pain
Depression
Due to its high THC content, beginners should take caution. Inexperienced and non-heavy users may experience anxiety, paranoia, and dizziness without proper caution.
Appearance, Aroma, and Taste
The buds of The Vision are often medium-sized and appear noticeably frosty due to its thick layer of trichomes. The trichome layer is so thick that it covers the pistils and makes the entire bud look whiter in colour. The aromatic profile of this strain is very popular among users. One will notice the chemical and tobacco scent with an undertone of herb-like spicy aromas. The smoke leaves a noticeable spicy herb-like taste on the tongue while being extremely smooth on the intake and exhale.
Only logged in customers who have purchased this product may leave a review.
Enter your email address in the box below to get your referral link.
Referral Program
Give $30, Get $30 we will send you a coupon code worth $30off from your purchase. Get started now, by sharing your referral link with your friends.
Your Referral URL:
https://greensociety.cc/product/the-vision/
Click to copy