Watermelon Zkittlez
Watermelon Zkittlez is an indica strain that quickly took over cannabis dispensaries by storm in Los Angeles with its candy like flavours and sweet, fruity essence. Notes of grapes, berries and refreshing watermelons are accentuated by the subtle earthiness of Zkittlez's Cali Glue DNA and combine together to create a truly striking terpene profile.
| | |
| --- | --- |
| BUD SIZE | Medium |
| GRADE | AAA+ |
| LINEAGE | Cali Glue x Zkittlez |
| EFFECTS | Cerebral, Relaxed, Euphoric & Uplifted |
| PHENOTYPE | Indica |
| TERPENE PROFILE | Sweet, Fruity, Earthy & Woody |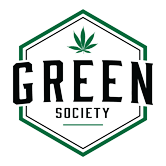 Watermelon Zkittlez 
Get summer ready with a few tokes of this fun and fruity strain! Also known as Watermelon Skittles, the Watermelon Zkittlez is an indica dominant hybrid that was originally created by Dying Breed Seeds. Its parents? None other than Watermelon and Zkittlez! With THC levels upwards of 25% offering a heavy cerebral head high with euphoric, unfocused bliss, it's perfect for those chill summer nights. Relaxing, mood enhancing and giggle inducing, it is excellent for winding down from a long day or to chill out to a movie with some friends. It has the perfect blend of fresh herbs, sweet fruits and sour citrus. With strong and pungent flavours, it'll be like you're breathing in fruity watermelon and citrus candy! Taste the rainbow and get high with the Watermelon Zkittlez! 
Effects
Users who enjoy the cerebral experience of a weed high will absolutely adore the Watermelon Zkittlez! This strain's high starts off with a cerebral head rush that leaves you giddy and relaxed but unfocused. Your mind will only continue to get higher as you enter into mindful bliss and euphoria, while your body settles into a further state of relaxation! Its high THC content enhances these overall effects and makes the strain an excellent destressor and mood enhancer. Brighten your mind and day with this little burst of happiness! In addition to stress and mood swings, it can also help alleviate anxiety and bodily pains as you bask in its relaxing effects. It is best suited for evenings, and is great for sharing if you're looking to have a low key chill night with friends, but equally enjoyable for individual use!

THC Content 
The Watermelon Zkittlez has a ratio of 70% indica dominance to 30% sativa. It is quite potent with an average of 25% THC concentration. Its parent, Watermelon, also known as Watermelon Kush, similarly is also an indica dominant hybrid with a ratio of 80% to 20%. A heavy weight like its child, the Watermelon strain can average as high as 29% THC potency! The other parent, Zkittlez, is actually a former multi-prize winner of the Cannabis Cup's Best Indica! It is the child of the popular and super tasty and fruity Grape Ape and Grapefruit strains. It has the same indica to sativa ratio as its descendant strain, though its THC levels tend to average a bit lower, typically measuring anywhere from 13% to 15% potency. Despite this lower THC concentration, it packs quite a punch and is highly regarded for its amazing high, characteristics that have passed onto its Watermelon Zkittlez child! A fan of the Zkittlez family? Try out Purple Zkittlez or Lemon Skittlez!

Appearance & Aroma
Watermelon Zkittlez buds have a pretty heart shape and are rather colourful. They are primarily an olive green but are also decorated with purple undertones and streaks of thick golden orange pistils—and sometimes red pistils, too! They are finished with a layer of tiny crystal trichomes that may also have a purple glimmer. Its flavour profile is just as vibrant as its colouring. It offers a mouthwatering burst of rich earthiness, fresh herbs, sour citrus, sweet berries and watermelon! Its aromas are equally delicious, smelling almost exactly as it tastes! This fruit medley is a mouthful of pure delight that is sure to brighten your day! Who needs Skittles when you can have Zkittlez?
Only logged in customers who have purchased this product may leave a review.
Enter your email address in the box below to get your referral link.
Referral Program
Give $30, Get $30 we will send you a coupon code worth $30off from your purchase. Get started now, by sharing your referral link with your friends.
Your Referral URL:
https://greensociety.cc/product/watermelon-zkittlez/
Click to copy
Customers also viewed

BEST SELLER IN Indica-Dominant