Cheese Quake
Cheese Quake is a hybrid strain first bred by TGA Subcool Seeds who are also known for innovative flowers such as Jesus OG and Conspiracy Kush. This delicious hybrid strain was originally conceived by cross-breeding the pungent Cheese strain and the bright and fruity Querkle which created a delectably tasty strain. Cheese Quake is known for its invigorating high and is great for day-time usage.
| | |
| --- | --- |
| 3.5 GRAMS | $33.00 |
| 7 GRAMS | $62.00 |
| 14 GRAMS | $110.00 |
| 28 GRAMS | $200.00 |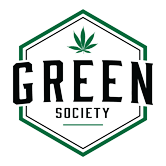 Cheese Quake
Cheese Quake is a more indica-dominant hybrid by Subcool's The Dank. This strain is a 60/40 cross between the pungent hybrid strain, Cheese and the sweet indica-dominant Querkle. It is a good all-round strain enjoyed by most users due to its moderate potency. It also is used for a wide variety of medical conditions, making it a favourite among medicinal users. Overall, Cheese Quake is an all-day strain with a sweet and cheesy aroma that brings a balanced high.
Effects
The high of Cheese Quake is said to be very tenacious and long-lasting, thus making it a favourite among both enthusiasts and light users. It hits smokers relatively quickly, beginning with a tingle around the eyes and forehead. Shortly after, euphoria will enter the mind and uplift the users' mood. The smoker will begin to feel happy and relaxed and the mental fatigue of the day will slowly melt away. Many also report the sharpening of their senses after smoking. Do not be fooled with the initial sativa effects, as the indica genetics will begin to take effect. Soothing relaxation will begin and start to numb the body. It is also best to prepare some snacks as hunger is very common with this strain. Due to its moderate potency and balanced effects, Cheese Quake can be enjoyed as both a day time strain or an evening strain.
There are also many benefits for medical cannabis users with this strain. It can be used to treat:
Pain
Depression
Stress
Lack of appetite
Insomnia
Appearance, Aroma, and Taste
The buds of this strain are not very unique in visuals. The buds range from small to medium-sized and are quite dense, which is typical of most indica plants. The leaves are a mossy green with an abundance of orange pistils. Cheese Quake's flowers are covered in frosty white trichomes, making them quite sticky to the touch. This strain has quite a unique scent which combines pungent (sour, tangy, funky) with hints of berry-like sweetness. The smoke of this strain will be quite smooth and aromatic on the tongue. Note, this is a very pungent flower, therefore discreetness is not a trait of this strain.
Only logged in customers who have purchased this product may leave a review.
Enter your email address in the box below to get your referral link.
Referral Program
Give $30, Get $30 we will send you a coupon code worth $30off from your purchase. Get started now, by sharing your referral link with your friends.
Your Referral URL:
https://greensociety.cc/product/cheese-quake/
Click to copy
Customers also viewed