Cotton Candy Kush
Cotton Candy Kush received its namesake for its sugary sweet candy-like smell and taste. This epic hybrid was created by Delicious Seeds by crossing Lavender and Power Plant. Upon smoking Cotton Candy Kush you will be almost instantly delighted by its cerebral high that is characterized by its euphoric qualities.
| | |
| --- | --- |
| BUD SIZE | Medium |
| GRADE | AAA+ |
| LINEAGE | Lavender x Power Plant |
| EFFECTS | Cerebral, Euphoric, Relaxed & Blissful |
| CLASSIFICATION | Indica-dominant Hybrid |
| TERPENE PROFILE | Sweet, Candy, Sugary & Earthy |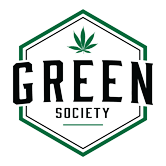 Cotton Candy Kush
Sweet, sugary, fluffy fun, cotton candy is what childhood dreams are made of! So why not get a taste of nostalgia with this delectable Cotton Candy Kush strain? Sometimes simply referred to as Cotton Candy, this strain is a popular indica dominant hybrid and was created by breeders at Delicious Seeds by crossing the Lavender and Power Plant strains. It offers super tasty flavours that are reminiscent of florals and berries with strong, sweet notes. It tops 22% THC and also includes CBD, allowing for calming and relaxing effects that blend nicely with a deeply euphoric high, helping keep pain and stress to the minimum! 
Effects
The high of Cotton Candy Kush is fast acting, though it is also gentle and welcoming. A light, warm buzz will be felt in your temples and begin to spread down towards throughout the rest of your body. This cerebral high will elevate your mood, putting a smile on your face and leaving you feeling amazingly euphoric! Despite this gentle and warm ease into its high, however, the Cotton Candy Kush is also highly sedative, so it is effective in treating bodily aches and pains whether chronic or mild, as well as headaches and migraines. Its mellow and relaxing effects can also help alleviate stress and anxiety. Taken in enough doses, it can tire you out and help battle insomnia, allowing you to get the good night's sleep that you deserve. While it is not considered to be completely debilitating, this strain's calming effects can definitely slow you down as you melt into a state of total relaxation, so it is best suited for evenings.
THC Content
The Cotton Candy Kush strain has 70% indica dominance to 30% sativa. It averages between 17% to 22% THC, and also has up to 1% CBD. Since its CBD content is not as prominent, it is not recommended for more severe medical symptoms, but the strain's effects are still effective for treating mild symptoms. Its parent, Power Plant, is a 65% to 35% sativa landrace from South Africa and it averages at a modest 15% in THC, but has up to 2% CBD! Cotton Candy's other parent, Lavender, is an indica dominant hybrid with a ratio of 60% indica to 40% sativa, and was a result of crossing Super Skunk, Big Skunk Korean an Afghani Hawaiian strains. It also contains about 1% CBD, and has upwards of a whopping 27% THC! Some variations of this strain, however, are created by crossing Haze and Afghani!

Appearance & Aroma
The buds of Cotton Candy Kush are medium to large in size that taper towards the end. They are quite fluffy and easy to tear, so even in form, it stays true to its candy floss name! The same can be said of its colour. The leaves are a forest green and, when mature, has speckles of pink, and depending on its growing process, sometimes also carries shades of purple. Finished with a layer of super sticky trichomes, the entirety of its appearance gives the strain little cotton candy vibes! Its aromas include fragrant florals and sweet fruits, and upon smoking, there is an unforgettable decadent sugary sweetness that will have you dreaming of candyland!
Only logged in customers who have purchased this product may leave a review.
Enter your email address in the box below to get your referral link.
Referral Program
Give $30, Get $30 we will send you a coupon code worth $30off from your purchase. Get started now, by sharing your referral link with your friends.
Your Referral URL:
https://greensociety.cc/product/cotton-candy-kush/
Click to copy
Customers also viewed