Super Skunk
Super Skunk is a heavy-hitting strain that can vary from being pure indica to an indica-dominant hybrid. Blessed with a profoundly pungent and robust aroma, Super Skunk was bred by Sensi Seeds as a back-cross between the classic Skunk #1 and landrace Afghani genetics.
| | |
| --- | --- |
| BUD SIZE | Medium |
| GRADE | AAA+ |
| LINEAGE | Afghan Landrace x Skunk #1 |
| EFFECTS | Relaxed, Happy, Creative & Euphoric |
| PHENOTYPE | Indica |
| TERPENE PROFILE | Skunk, Woody, Earthy & Diesel |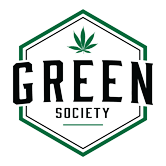 Super Skunk
Crossbred between the wildly popular indicas, Skunk #1 and Afghani, the Super Skunk strain is one super potent, funky-skunky indica-dominant hybrid! Created by the professional breeders at Sensi Seeds, this strain was part of a breeding project as an attempt to perfect the parent Skunk #1 and its phenotype, Shiva Skunk. A heavy-hitting indica with an above average THC count, a smooth smoke plus a range of medical benefits including blissful euphoria and highly effective pain relief, this strain is great for medicinal users of cannabis and indica lovers of all types!
Effects of Super Skunk
Super Skunk offers an amazing buzzing, euphoric body high that can help alleviate a variety of symptoms. With its dominant indica genetics, the strain is recognized as a physically effective agent which can help those experiencing temporary or chronic body pains and aches, including soreness, migraines, headaches or cramps. The uplifting euphoria can be quite spacey on the mind as well, and indica lovers seeking a strain for recreational use will love that carefree, spacey effect. Super Skunk is a popular choice for relieving mood disorders or symptoms including stress, PTSD, depression and anxiety as well due to that uplifting energy; some users also report relief from nightmares due to its calmness and relaxation. It can be used for any time of the day for pain relief, and can be used during the evening to help battle insomnia. Super Skunk does tend to make users feel hungry with a case of the munchies so it is also ideal for those with a loss of appetite, just be sure to have some snacks ready!
THC Content
Super Skunk is an indica-dominant hybrid with a ratio of 65% indica to 35% sativa. It averages at 19% in THC, and also carries 1% CBD, making it effective for physical relief. Its predecessor, Skunk #1, is also 65%/35% indica to sativa, but averages 15%-19% THC and contains 1%CBD and 1% CBN. Its other parent, the Afghani, is a pure indica landrace strain and is one of the most popular and recognized worldwide. Its THC levels range from 16% to 20% and it contains 1% CBD. The other Skunk #1 phenotype, Shiva Skunk, is a pure indica hybrid that was also created by Sensi Seeds farms, and averages 13%-20% in comparison. Other skunk phenotypes include Lemon Skunk and Skunkberry. 
Appearance & Aroma
Super Skunk is light green in colour with bits of pale oranges and browns, finished with a nice and light layer of trichomes. While Super Skunk isn't black and white like its namesake forest animal, there is no denying that it is just as pungent. Many users report the strong aroma is similar to that of ammonia, cheese or fungus apart from the obvious skunk smell, but there are also notes of earthiness and spices. Upon smoking, however, you can actually taste a bit of a fruity tartness and sweetness as well, similar to that of pomegranate and cranberries, though others have reported more of a citrus note. For such a pungent strain, it also surprisingly offers a smooth and clean exhale!
Only logged in customers who have purchased this product may leave a review.
Enter your email address in the box below to get your referral link.
Referral Program
Give $30, Get $30 we will send you a coupon code worth $30off from your purchase. Get started now, by sharing your referral link with your friends.
Your Referral URL:
https://greensociety.cc/product/super-skunk/
Click to copy
Customers also viewed

BEST SELLER IN Indica-Dominant