Do-Si-Dos
As a cross between OG Kush Breath (a close member of the Cookies family) and Face Off OG, Do-Si-Dos was gifted with all-around stellar genetics. This powerful indica-dominant hybrid was named following the tradition of its' Girl Scout Cookies predecessor as well as for its' aromatic notes of sweet, creamy vanilla and subtle peanut butter undertones.
| | |
| --- | --- |
| BUD SIZE | Medium |
| GRADE | AAA+ |
| LINEAGE | Face Off OG x OG Kush Breath |
| EFFECTS | Uplifted, Relaxed, Happy & Euphoric |
| PHENOTYPE | Indica-dominant Hybrid |
| TERPENE PROFILE | Sweet, Dough, Vanilla & Nutty |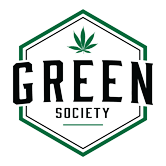 Do-Si-Dos
If you're a fan of desserts and dessert strains, specifically Girl Scout Cookies (GSC), you're in for a treat with this one! Named after the popular peanut butter filled oatmeal sandwich cookies, the Do-Si-Dos strain was made by crossing the Girl Scout Cookies strain, OG Kush Breath (OGKB) and Face Off OG. It is an indica dominant hybrid with a super potent, hard hitting high backed by THC levels that can skyrocket up to 30%, offering users quite the stoner experience that is a well balanced blend of both indica and sativa. While its heavy effects make it an attractive strain on its own, it is even more sought after due to a delectable flavour profile that includes a blend of nuts, citrus and pine! You'll enjoy this strain so much, the Do-Si-Dos will have you wanting to do your own do-si-dos square dance–if you're not already stuck in a state of couchlock, that is!
Effects of Do-Si-Dos
The high of Do-Si-Dos hits users pretty quickly, and it will hit you hard, so watch how much you're toking! The first thing you might notice is the cerebral head rush that washes over you with euphoria and energy, leaving you feeling uplifted and focused. This shortly progresses into quite an introspective high as waves of body relaxation wash over you and your limbs begin to feel tingly, yet warm and at peace. Nonetheless, your mind will remain active and users will even feel social so this is a great strain to share and vibe to with friends. Taken in a strong enough dosage, however, you can easily become sedated and couch locked. Users also report it's a great aphrodisiac if you're in the right mood. Towards the end the high, however, there is a predominant state of calmness more than anything else. Because of its potency and sedative nature, Do-Si-Dos is best for early evenings or nighttime usage, and can help relieve insomnia, body pains or aches, and nausea for these same reasons. The uplifting energy in particular also makes this strain beneficial in alleviating symptoms of stress and depression.
THC Content
Novice or light users may want to be careful with this strain as it clocks in a THC average of 17% to a whopping 30%. An indica dominant hybrid, it carries a ratio of 70% indica to 30% sativa. The original Girl Scout Cookies (GSC) is also an indica dominant hybrid though with a ratio of 60% indica to 40% sativa; it also offers a high THC average of 28%, as well as 1% CBD and 1% CBN. Do-Si-Dos' other parent, Face Off OG, is a balanced 50% to 50% hybrid though is considered indica leaning with 20% THC content. OG Kush Breath (OGKB), an indica dominant with 70% indica to 30% sativa, is also a heavy hitter with 27%THC and 1% CBD average.
Appearance & Aroma
Do-Si-Dos buds are small in shape, but don't let their size fool you as it's an undeniably heavy hitter! And despite being on the smaller side by no means that they are lacklustre as they have beautiful colours. They come in shades of olive and forest greens and are covered in bright orange pistils. Do-Si-Dos leaves will also often carry shades of purple depending on the batch's growing process. Those familiar with the parents, Face Off OG and Girl Scout Cookies (GSC), will recognize the parental notes of this aroma profile: sweet lime, earthy pine, spices, and a creamy vanilla nuttiness are all apparent with Do-Si-Dos. It can be quite skunky and pungent, too. Upon smoking, however, users will taste a delectable blend of the same fresh and fruity aromatic notes that are further complemented by sweet mint!
Only logged in customers who have purchased this product may leave a review.
Enter your email address in the box below to get your referral link.
Referral Program
Give $30, Get $30 we will send you a coupon code worth $30off from your purchase. Get started now, by sharing your referral link with your friends.
Your Referral URL:
https://greensociety.cc/product/do-si-dos-strain/
Click to copy
Customers also viewed