Duke Nukem
Although Duke Nukem received its' namesake after the bad-ass alien obliterator, this hybrid is a lot more mellow and chill than the real action hero himself. Cabin Fever Seed Breeders originally crossed a male Chemmando plant with a female Chernobyl strain from TGA Subcool Seeds in hopes of creating the ultimate high-energy sativa or hybrid strain. This sativa-dominant hybrid is highly regarded for its cerebral head high that'll leave you feeling happy, uplifted, creative and inspired more than commando and violent.
| | |
| --- | --- |
| 28 GRAMS | $220.00 now $99.99 |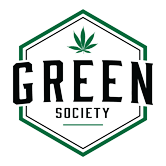 Duke Nukem
This devastatingly potent hybrid strain received its namesake after the heroic planet saver, but it's more relaxing and mellow than the name suggests. Cabin Fever Seed Breeders originally created the strain Duke Nukem with the intentions of creating a perfect cerebral, high-energy and invigorating sativa or hybrid strain that would be ideal for day-time use. This resulted in them crossbreeding a male Chemmando plant with TGA Subcool Seeds' female Chernobyl strain, which were sought out for their euphoric, uplifting and inspiring effects.
Effects & THC Levels
Laboratory tests show that the average THC concentration of this strain range from 17%-21%, which is moderately higher than average for a sativa-dominant hybrid flower. Many medicinal users and recreational smokers revere this hybrid for its happy and creative high, which they find relaxing and welcoming enough to enjoy in any occasion. The diversity found within these genetics can be held responsible for creating very unique and rare flavours that are atypical of many sativa or hybrid strains. A berry-like sweetness found within Mendo Purps and fruity notes similar to Jack the Ripper blend well with the pungent, diesel-like aroma of Chemmando to create a bold, pungent terpene profile that is unlike any other.
What is Weed
Once upon a time, cannabis consumption was considered a  taboo act, and unacceptable in society. These days, the appeal of marijuana is stronger than ever, and the act of smoking marijuana itself is a very common occurrence – even Bill Clinton once admitted to trying the ganja saying "I didn't inhale it, and never tried it again." Studies done on cannabis usage in America have shown that 64% of Americans are in support of the legalization of marijuana nationwide. Lucky for us Canadians, the Cannabis culture is widely accepted and even openly celebrated. Our relaxed attitude and values towards weed has embedded cannabis as a norm in Canadian society.
Indica vs Sativa
With thousands of years of history and such a wide abundance of strains available, it is important to know the differences between indica, sativa and even hybrid strains to find out what is most suitable for your own personal needs. Simply put, indica strains and sativa strains differ in their physiological effects and their appearance. Hybrid strains are the result of cross-breeding both an indica strain and a sativa strain together to create a new strain in itself. Because each cannabis strain is so complex and different from one another, it is hard to classify the three phenotypes or variants by their effects alone.
INDICA
SATIVA

SHORTER & BUSHIER BUDS
LONGER & THINNER LEAVES

TALLER & SLIMMER BUDS
SHORTER & WIDER LEAVES

BODY HIGH
RELAXATION
APPETITE STIMULATOR
SLEEP-AID
PAIN RELIEF

HEAD HIGH
ALERTNESS
UPLIFTING & EUPHORIC
CREATIVITY
INCREASED ENERGY

BEST FOR NIGHT-TIME USAGE
BEST FOR DAY-TIME USAGE
Only logged in customers who have purchased this product may leave a review.
Enter your email address in the box below to get your referral link.
Referral Program
Give $30, Get $30 we will send you a coupon code worth $30off from your purchase. Get started now, by sharing your referral link with your friends.
Your Referral URL:
https://greensociety.cc/product/duke-nukem/
Click to copy
Customers also viewed

BEST SELLER IN Mix & Match