El Chapo
El Chapo is a California-native that was first created as a trifecta between Faceoff OG, SFV OG, and OG Kush. This powerhouse of an indica was aptly named after the infamous crime lord El Chapo for its' intimidating THC concentrations that range around 23% on average. If you're a gas lover, you're going to be addicted to this one! El Chapo exhibits notes of heavy, intoxicating gas and fuel, with undertones of fresh pine and subtle lemon-like essence.
| | |
| --- | --- |
| BUD SIZE | Medium |
| GRADE | AAA+ |
| LINEAGE | Face Off OG x OG Kush x SFV OG Kush |
| EFFECTS | Relaxed, Happy, Euphoric, Uplifted & Sleepy |
| PHENOTYPE | Indica |
| TERPENE PROFILE | Gas, Woody, Spicy & Pine |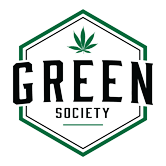 El Chapo
Named after the Mexican kingpin, Joaquin Guzmán, the El Chapo was originally a Californian born creation. This rare and exclusive phenotype offered to us by breeders at The Plug has been bred and cultivated as a pure indica. Made by a three way cross breeding of Faceoff OG, San Fernando Valley (SFV) OG and OG Kush, El Chapo is notorious for its powerfully potent and sedative high that is backed by a THC concentration that averages at 23% potency. It can also be recognized for its strong and rich gassy diesel and fruity citrus terpenes.
Effects
The El Chapo is a true indica powerhouse and should be used with caution. Novice users should beware as a little goes a long way and it's quite fast acting, though even more experienced users should be wary of how much they are consuming! The high starts off as a cerebral buzz and uplift, allowing you to feel a relaxing and happy mood booster before you succumb to its strong body high. Sleepiness and sedation will wash throughout your body and limbs as your mind enjoys its contentment. Couch lock is inevitable so you better have your schedule cleared, and we recommend putting on Netflix so you can kick back and relax before you eventually drift off into a well deserved peaceful slumber. You'll feel so perfectly at ease with El Chapo as its sedative nature helps relieve both mental and physical symptoms, including stress, depression and chronic pains or aches. Due to its heavy nature, El Chapo is recommended for weekends or evening usage, and is particularly great for insomnia suffers as well.

THC Content
Many variations of the El Chapo can be found on the cannabis market, and is often found as an indica hybrid. This exclusive phenotype by The Plug, however is a pure 100% indica, which can be hard to find for this strain, so indica lovers will definitely want to be snatching this when the opportunity is present! Its THC levels range around 23% to 25% potency, and are explicative of its heavy high. Originating from California, the strain is made by crossing a holy trinity of three other cult favourites: Faceoff OG (aka Faceoff OG Kush, Face Off, or OG Face Off), San Fernando Valley (SFV) OG (another California-bred strain), and the legendary indica hybrid, OG Kush.

Appearance & Aroma
Fun fact: El Chapo translates to "shorty" in reference to Joaquin Guzmán's short stature, ironically however, the plant of El Chapo actually grows quite tall! Its nugs have a bit of an elongated shape and are round, but have a pointed tip. They have a pretty colour combination that is reminiscent of moss, with predominant dark and light olive tones as well as dark and deeper forest green hues that are almost grey. Its pistils are long and thin, sprouting golden amber tones throughout the nuggets, and it's all finished with a sparkly layer of crystal trichomes. Gas lovers will appreciate this strain as its aromas are heavily fuel-like, so this is not a strain to be discreet with! Despite this stronger and harsher scent, it's also nicely balanced by highlights of fresh pine and sweet citrus lemons, a blend of which can all be tasted upon exhale!
Only logged in customers who have purchased this product may leave a review.
Enter your email address in the box below to get your referral link.
Referral Program
Give $30, Get $30 we will send you a coupon code worth $30off from your purchase. Get started now, by sharing your referral link with your friends.
Your Referral URL:
https://greensociety.cc/product/el-chapo/
Click to copy
Customers also viewed