Greasy Death Bubba
HOT DEAL in $99.99 or Less
Greasy Death Bubba is a vastly intoxicating hybrid strain that is quickly making a name for itself on the Canadian west coast. A stellar example of what true BC bud is, Greasy Death Bubba packs quite the punch with its' potency, smooth smoke and rich, robust terpene profile.
| | |
| --- | --- |
| Bud Size | Small – Medium |
| Grade | AAA+ |
| Lineage | Bubba Kush x Death Star |
| Effects | Relaxed, Uplifted, Hungry, Sleepy & Happy |
| Phenotype | Indica-dominant Hybrid |
| Terpene Profile | Pine, Gas, Earthy & Diesel |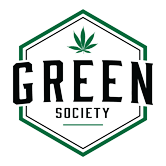 Greasy Death Bubba
Many of you might be familiar with Death Bubba, but this stellar phenotype is not to be confused with its parent! Grown by professional breeders in beautiful British Columbia, the Greasy Death Bubba is an innovative phenotype made by crossing the already renowned and beloved Bubba Kush strain with the Death Star strain. Also sometimes referred to simply as "Death Bubba," as the prefix "greasy" simply refers to any cross with Bubba Kush, this particular phenotype is a dank indica dominant hybrid that easily reaches 30% THC potency. With a delicious citrus flavour profile and such strong potency offering both cerebral and physical effects, this strain is making waves along the West Coast and throughout Canada, showing that the Greasy Death Bubba is once again showcasing BC's natural aptitude for quality bud!
Effects of Greasy Death Bubba
Users should be cautious with Greasy Death Bubba as its potency can easily put you to sleep! Its effects are fast acting and upon the first few tokes, however, users will first feel a more cerebral, psychoactive high that washes over them with a sense of focus and energy. As it progresses, a deep relaxation will spread throughout your body as your mind enters a more introspective state. Users might feel spacey and withdrawn as their mind starts to contemplate more inwards, so if you are using this strain with friends it is perhaps more suited for movie or TV binge watching sessions as you won't be as sociable. Because it is known to be sleep inducing, Greasy Death Bubba is best suited for the evenings as you may pass out and not wake up for another several hours! The strong effects of this strain make it helpful for medical users of cannabis seeking to relieve or better manage ADD/ADHD, chronic pains or aches, headaches and migraines, insomnia, nightmares, as well as stress or depression.

THC Content
This phenotype of Greasy Death Bubba ranges between 25% to a whopping 30% THC average. It has an indica dominance with a ratio of 70% to 30% sativa. Its parent, Death Star, is also an indica dominant hybrid though with a stronger dominance of 75% to 25% sativa, and ranges 18% to 27% in THC; the Death Star is the child strain of two other popular strains, Sensi Star and Sour Diesel. Its other parent, Bubba Kush, however, is a pure indica with an average THC count of 27%, and its genetic heritage goes as far back to the same mountains where Hindu Kush grows.

Appearance & Aroma
The Greasy Death Bubba is an undeniably beautiful strain. It has medium sized nugs that are fluffy and furry. They are a dark, forest green in colour, though these are speckled with olive coloured leaves as well as pretty hues of rich purples undertones and deep orange hair-like pistils. They are finished off with a generous layer of frosty trichomes. In terms of aromas and flavours, the Greasy Death Bubba has a nicely refreshing blend of rich earthiness, citrus lemons and wood pine! It also has undertones of a musky pungentness that is typical of cannabis. Upon exhale, however, users will also taste in addition to the sweet lemon and earthy wood pine, a spicy hash flavour too!
Only logged in customers who have purchased this product may leave a review.
Enter your email address in the box below to get your referral link.
Referral Program
Give $30, Get $30 we will send you a coupon code worth $30off from your purchase. Get started now, by sharing your referral link with your friends.
Your Referral URL:
https://greensociety.cc/product/greasy-death-bubba/
Click to copy
Customers also viewed

BEST SELLER IN Indica-Dominant