Hidden Pastry
With a name like Hidden Pastry, its' bound to be so good, you'll want to keep this one all to yourself! This indica-dominant hybrid was created as a cross betweeen two other dessert-like strains: Kush Mints and Secret Cookies. It boasts a moderate 21% THC concentration and offers an evenly balanced high that'll suit the needs of any stoner!
| | |
| --- | --- |
| BUD SIZE | Medium |
| GRADE | AAA+ |
| LINEAGE | Kush Mints x Secret Cookies |
| EFFECTS | Euphoric, Uplifted, Relaxed, Hungry & Sociable |
| CLASSIFICATION | Indica-dominant |
| TERPENE PROFILE | Earthy, Creamy, Citrus, Doughy & Pine |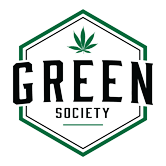 Hidden Pastry
This sweet treat might be called a Hidden Pastry, but there's no way that we're keeping this delectable strain a secret! This super rare gem of dessert strain is an indica leaning hybrid and was the result of crossing another two delicious strains: Kush Mints and Secret Cookies (also known as Mystery Cookies). Its THC concentration averages upwards of 19% and offers well rounded, full bodied effects that will have you feeling at peace both mentally and physically. While it has an amazing high, its impeccable flavours are what will keep you coming back for more with every toke. A blend of mint, cream, nuts and sugar come together to give you a nice sweet dough and cookie-like flavour. This dessert will hit you in just all the right spots!
Effects
The high with the Hidden Pastry strain is a definite creeper. Don't let its THC count fool you as this strain is rather potent and will have you feeling its effects on both mind and body! It will build subtly, starting as a tingling that only builds stronger and stronger. Eventually it will drift your body into an ultimate state of relaxation. It is quite cerebral and introspective, though you'll be talkative and probably more sociable than usual because of it. You'll be induced with a great happiness, and will find yourself in and out of different trains of thought, jumping from topic to topic. This combination of effects make the Hidden Pastry an excellent strain for relieving stress, depression, mood swings as well as bodily pains.
THC Content
Hidden Pastry is an indica hybrid, though its balanced effects have also led speculation that it's closer to a near even indica to sativa hybrid strain. Its THC levels range between 17% to 19% on average. Its name is somewhat of a play on its parental lineage, with its parent being named Secret Cookies and the other being the rather popular Kush Mints. In comparison, Secret Cookies, also known as Mystery Cookies, is also a super rare hybrid and typically is evenly balanced between its indica and sativa ratio. It is a member of the Girl Scout Cookies family and like its famous GSC parent, has a potent THC concentration of 20% to 24% on average. Hidden Pastry's other parent, Kush Mints, is also a descendant of a stellar strain: Bubba Kush. It's a balanced hybrid as well, and has a THC count that averages from 22% to 24%.

Appearance & Aroma
The buds of Hidden Pastry are fluffy but piecey with chunks, similar to a popcorn shape. They are predominantly a pale green with shades of mint and olive, speckled with bright and thin orange pistils. Its coating of trichomes is generous, with many crystallized chunks. It has a truly delicious flavour profile, which is no surprise considering its genetics with parents like Kush Mints and Secret Cookies! It has a super sweet aroma and packs a mouthful of flavour. Upon smoking, you'll taste an amazing blend of menthol, sugary nuttiness, and a light creaminess: true pastry flavours. There are undertones of earthiness, but that doesn't take away from its overall cookie dough taste! It's a no brainer, this is a perfect treat that can be paired with anything at any time of day!
Only logged in customers who have purchased this product may leave a review.
Enter your email address in the box below to get your referral link.
Referral Program
Give $30, Get $30 we will send you a coupon code worth $30off from your purchase. Get started now, by sharing your referral link with your friends.
Your Referral URL:
https://greensociety.cc/product/hidden-pastry/
Click to copy
Customers also viewed

BEST SELLER IN Cannabis Bundles