High Octane OG
BEST SELLER in Ounce Specials
High Octane OG is an award-winning indica strain that is renowned for its diesel, gas-like terpene profile. The genetics of High Octane OG are a mystery but many believe that it is closely related to OG Kush.
| | |
| --- | --- |
| BUD SIZE | Medium |
| GRADE | AAA+ |
| LINEAGE | Unknown (OG Kush lineage) |
| EFFECTS | Happy, Relaxed, Uplifted & Sleepy |
| PHENOTYPE | Indica |
| TERPENE PROFILE | Gas, Diesel, Earthy & Pine |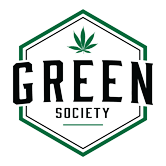 High Octane OG
High Octane OG is a pure indica strain that has won an astounding number of awards. The genetics of High Octane OG are a mystery but many believe that it is closely related to OG Kush. However, some growers argue that High Octane OG is just a phenotype of OG Kush with an intense diesel-like aroma. Its relation to OG Kush is justified by the similar buds between the two. Either way, this strain is known for its pure heavy-indica effects and as well as high THC content.
Effects
This pure indica is definitely a top-notch knockout strain that will take out even the heaviest of smokers. Smokers of this strain will report feelings of heavy relaxation throughout the body with a quick onset of laziness and sleepiness. This strain is definitely a couch-locking strain. Initially, smokers will feel a burst of energy to the head as the potent strain enters the blood. However, the head rush will start to settle down into a heavy-weighted stoned feeling that will definitely make you want to sit down or lay down. Before smoking High Octane OG, we recommend that you clear your schedule and prepare to relax and be lazy for the next few hours. After smoking, we recommend activities that do not require much from the user such as some TV time. We also suggest that you prepare some snacks as this strain will definitely ignite your hunger.
Many patients live by this strain due to its potency and pure-indica genetics. Conditions that can be treated include:
Insomnia
Appetite
Chronic Pain
Chronic Stress
Side effects of this strain is mainly dry mouth and dry eyes, as expected from a pure indica.
Appearance, Aroma, and Taste
The buds of this strain closely resemble OG Kush. They are generally big with a light green aesthetic. Nugs are often heavily coated with sticky trichomes which will leave your fingers dusty. The aroma of High Octane OG is characterized by an intense diesel-like scent with undertones of earthiness and piney-like smells. When smoking this strain, it will taste extremely gassy and may irritate your lungs if you are a beginner. Overall, we recommend this strain to those who need a potent indica to relax and relieve more chronic conditions. We have other product OG to try Lemon OG
Only logged in customers who have purchased this product may leave a review.
Enter your email address in the box below to get your referral link.
Referral Program
Give $30, Get $30 we will send you a coupon code worth $30off from your purchase. Get started now, by sharing your referral link with your friends.
Your Referral URL:
https://greensociety.cc/product/high-octane-og/
Click to copy
Customers also viewed


BEST SELLER IN Top Shelf Collection