Miracle Alien Cookies #10 (Smalls)
NEW in $99.99 or Less
Miracle Alien Cookies #10 (Smalls) is a monstrous hybrid strain from Los Angeles that is taking over global dispensaries by storm. Originally bred by Capulator as a cross between an F2 Miracle Alien Cookies, an unknown Columbian landrace and Starfighter, MAC (or Miracle Alien Cookies) has easily become one of the most popular strains out there!
| | |
| --- | --- |
| BUD SIZE | Smalls |
| GRADE | AAA+ |
| LINEAGE | Colombian Landrace x Miracle Alien Cookies F2 x Starfighter |
| EFFECTS | Cerebral, Uplifted, Giggly, Relaxed, Tingly & Aroused |
| Classification | Indica-dominant |
| TERPENE PROFILE | Sweet, Pungent, Diesel, Earthy & Fruity |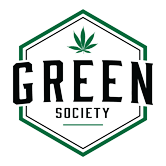 Miracle Alien Cookies #10 (Smalls)
No, you haven't been abducted by aliens, but the Miracle Alien Cookies strain, also known as MAC #10, will probably have you feeling that way with its heavy cerebral effects. Created by the professional breeders at InHouse Genetix, this strain was produced by crossbreeding F2 Miracle Alien Cookies, Starfighter and an unidentified Colombian landrace strain. The Miracle Alien Cookies #10 is considered the more refined and improved version of the original MAC strain, with this new variant being an indica-leaning hybrid with a staggering 20%-26% THC count. With such a heavy potency, you better get your astro suit on and ready yourself to launch into space with this one!
Effects
The MAC #10 is as heavy hitting as it is fast acting, so novice and lightweight users might want to be careful with how much they are consuming when using this strain. Users will feel the high almost instantly as strong cerebral effects kick in, getting you feeling spacey basically from the get go. It is extremely uplifting and will induce feelings of happiness, though it's so heavy that  you may feel somewhat unfocused and hazy as the high soars. This strong head high is paired with a strong body high as well, which is as deeply relaxing as it is euphoric. This combination of effects make MAC #10 particularly useful in alleviating symptoms of depression and stress, though it is also great for headaches, migraines, and temporary or chronic pains due to its relaxing nature. This alien truly comes in peace!
THC Content
Miracle Alien Cookies #10 by measures at 20%-28% THC on average, and while its sativa to indica ratio is a pretty well-balanced 50%:50%, it is often regarded as an indica-leaning strain despite offering both sativa and indica qualities. It has quite a decorated family tree. One of its parents, Starfighter, in comparison is also an indica dominant hybrid with 60% indica to 40% sativa with an average THC count of 15% to 20%. The original MAC or Miracle Alien Cookies, itself a result of Starfighter crossbreeding with Colombian and Alien Cookies, was also an even hybrid, though its THC potency averaged at 14% to 20%, lower than its new age counterpart. The original Alien Cookies is a cross of Alien Dawg and the all-time favourite, Girl Scout Cookies (GSC), and is yet another even hybrid with a ratio of 50%:50% indica/sativa though carries an average of 21% THC.

Appearance & Aroma
MAC 10 buds tend to be on the larger side and are fluffy in appearance. In colour, they are a bright green with dark, leafy green undertones, pale orangey brown hairs and a thick, resinous coating of crystal trichomes. Certain growing conditions have resulted in some buds with purple hues as well as bluish tinted trichomes, a spacey alien-like appearance that is perfectly suiting for the MAC 10! The aroma of this strain is extremely pungent and diesel-like, though these harsher scents are balanced out by notes of sweet berries and spices. Similarly upon smoking, users will taste a noticeable gassy flavour, but again this is complemented by strong spices and the fruity sweetness of berries!
Only logged in customers who have purchased this product may leave a review.
Enter your email address in the box below to get your referral link.
Referral Program
Give $30, Get $30 we will send you a coupon code worth $30off from your purchase. Get started now, by sharing your referral link with your friends.
Your Referral URL:
https://greensociety.cc/product/miracle-alien-cookies-10-smalls/
Click to copy
Customers also viewed