MOTA Sativa Wigglers
MOTA Sativa Wigglers are a new, refreshing take on a classic candy. These gummy worms are infused with 100mg THC and 20mg CBD to give you the best of both worlds. What makes these wigglers even better is that they are now available in a sativa option! This is great for those who like edibles but seek strain or phenotype specific edibles for their properties and benefits. Every pack of wigglers comes coated in a sweet and tangy sour sugar and taste great!
| | |
| --- | --- |
| DOSAGE | Each package contains 100mg of THC and 20mg of CBD. Each individual wiggler contains 25mg THC and 5mg CBD. Start with one candy and allow half an hour for digestion before eating anymore. |
| INGREDIENTS | Glucose Syrup, Sugar, Pectin, Gelatin, Citric Acid, Cannabis, Natural and Artificial Flavours, Carnuba Wax, Sodium Citrate, Fatty Acids & Flavours |
| CANNABINOID CONTENT | 100mg THC & 20mg CBD |
| CONTENT | 4 Fruit Flavoured Wigglers |
| WEIGHT | 70g |
In stock
SKU:

mota-sativa-wigglers
Categories: CBD, CBD Edibles, Edibles, THC Gummies
Tags: anxiety, candies, cbd, cbd edibles, creative, Depression, Edibles, euphoric, focused, giggly, happy, hungry, inflammation, Insomnia, Lack of Appetite, mota edibles, Nausea, Pain, relaxed, sativa, Stress, wigglers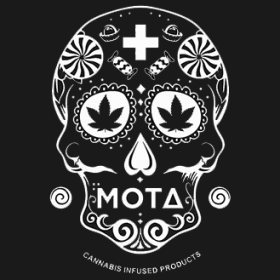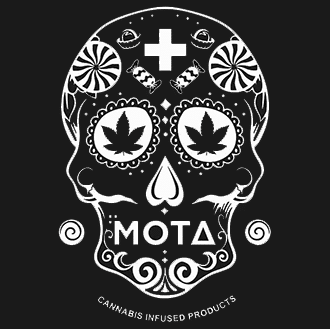 Most Frequently Asked Questions
MOTA Sativa Wigglers
Mota Sativa Wigglers are a delicious classic gummy that'll have you wiggling back to your childhood. MOTA's proprietary recipe ensures that each delicious goodie is infused with an exactly measured dose of THC and CBD. These tasty worms might just be the relaxing and euphoric mood-boost that you never knew you needed! Experience real serenity and good laughs with MOTA Indica Wigglers.
New to Edibles?
MOTA Sativa wigglers are one of many cannabis-infused products available today. It is becoming one of the most popular methods of consuming THC due to its convenience and lack of odour. Cannabis-infused products can come in a variety of forms including baked goods, beverages, chocolates, oils, dried fruits, and candies like these wigglers. Edibles are not only limited to THC but also available in purely CBD versions or 1:1 ratio also.
Compared to smoking, the effects of edibles are geared more towards the body, making it great for those looking for potent relief of pain, nausea, and lack of appetite. The THC content is very potent compared to a regular joint you may smoke. Furthermore, edibles can be a healthier alternative to smoking cannabis. Doing edibles do not include the associated negative health effects involved with smoke inhalation such as lung irritation, headache, chest pain or breathing problems. However, unlike smoking, the effects are not instant. They may take anywhere between 30 minutes to 2 hours to fully take effect. There are many factors that can influence the digestive process such as food in the stomach, weight, sex, THC tolerance, and metabolism. The effects of edibles, like wigglers, also last much longer than traditional smoking. It can last up to 6-8 hours depending on the same individual factors mentioned before.
"We've revamped all of your classic candy favourites with a precisely measured dose of THC. Munch on this!" – MOTA
Product Ingredients
| | |
| --- | --- |
| MOTA Indica Wigglers | Glucose Syrup, Sugar, Pectin, Gelatin, Citric Acid, Cannabis, Natural and Artificial Flavours, Carnuba Wax, Sodium Citrate, Fatty Acids and Flavours |
Only logged in customers who have purchased this product may leave a review.
Enter your email address in the box below to get your referral link.
Referral Program
Give $25, Get $25 we will send you a coupon code worth $25off from your purchase. Get started now, by sharing your referral link with your friends.
Your Referral URL:
https://greensociety.cc/product/mota-sativa-wigglers/
Click to copy
Related products
Rated 5.00 out of 5 based on

5

customer ratings
(

5

reviews)
$

15.00