Platinum Huckleberry Cookies
Rare and hard to find, this is a strain that you will definitely want to get your hands on when given the opportunity! With an extremely unique flavour profile that blends creamy vanilla nuttiness, sweet and sour berries and fresh mint, Platinum Huckleberry Cookies is perhaps what you need and more for unwinding and relaxing at the end of the day!
| | |
| --- | --- |
| Bud Size | Medium – Large |
| Grade | AAAA+ |
| Lineage | Platinum Girl Scout Cookies x Oregon Huckleberry |
| Effects | Euphoric, Uplifted, Relaxed & Giggly |
| Classification | Indica-dominant |
| Terpene Profile | Sweet, Creamy, Berries, Earthy & Nutty |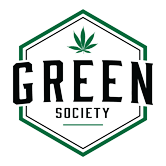 Platinum Huckleberry Cookies
When you spot "platinum" or "cookies" in a strain's name, you just know it's going to be good. A member of the worldwide famous Girl Scout Cookies family and a perfect example of premium craft cannabis deserving of its place in our Top Shelf Collection, the Platinum Huckleberry Cookies strain is a potent indica hybrid. It was originally created and bred by Dynasty Seeds by crossing (you guessed it) Platinum Girl Scout Cookies (GSC) and the Oregon Huckleberry. This particular phenotype was sourced locally in British Columbia, and packs a powerful punch backed by THC levels reaching as high as 28% potency that will leave users feeling euphoric and sedated in a state of pure relaxation! With a mouthful of syllables, you equally get a mouthful of bursting flavours with a complex blend of sweet vanilla nuttiness, herbs and fresh mint, and sweet fruits!

Effects
The high with Platinum Huckleberry Cookies starts off slow and is typically a creeper, so you may want to be careful with how much you are consuming as the high won't hit you right away. When it does, you'll be in for a bit of a surprise as it can take hold quite suddenly! The initial effects are a full bodied tingle, followed by a cerebral rush of euphoria. It can be quite sativa like and quite stimulating as your mood is elevated, and you gain a sharpened sense of focus and energy. This can be short lived, however, because as quickly as it came, you'll just as quickly be overcome with a wave of ultimate relaxation that becomes sedative before you can even realize it! So it is best to prepare for couch lock with this strain with the TV on and snacks ready at your side. It is commonly sought after for pain relief, including pains or aches associated with arthritis, headaches, migraines, muscle spasms and nausea. Its uplifting nature may also alleviate symptoms of anxiety, ADD/ADHD, depression, and chronic stress. Some users report light cases of the munchies, so it can also be beneficial for those with appetite loss.

THC Content
Platinum Huckleberry Cookies is an indica dominant hybrid strain, typically with 70% indica dominance to 30% sativa. Its THC content averages at a staggering 22% to 28%! Its strength can be attributed to its genetic lineage, being a descendant of the legendary OG Kush through its Platinum Girl Scout Cookies parent (a cross of the original Girl Scout Cookies and Durban Poison), which is a balanced hybrid that averages between 18% and 26% THC content as well as 1% CBD. Its other parent, an Oregon native, Huckleberry (also sometimes referred to as Ackleberry) is a balanced hybrid, though often found to be sativa leaning, with a THC content that averages at 15% to 24% potency.
Appearance & Aroma
Platinum Huckleberry Cookies nuggets are dense and notably heavy. In appearance, they are quite colourful with varying shades of neon and olive green with deep purple undertones, all decorated with bright orange pistils and a heavy coating of golden amber crystal trichomes that give it a nice sheen. If the high isn't appealing on its own, its aromatic and flavour profile definitely is and adds an extra bonus to its enjoyable effects! It offers a complex blend of fresh florals, herbal mint and fresh berries in addition to classic cannabis spices and earthiness. When inhaling, you will get to experience a burst of flavour that distinguishes the Platinum Huckleberry Cookies from all other cannabis strains: a sweet and sour fruitiness reminiscent of berries that is accented by a vanilla cookie nuttiness offer a tasty desserty sweetness, and finished nicely with a bit of a sharp minty menthol kick!
Only logged in customers who have purchased this product may leave a review.
Enter your email address in the box below to get your referral link.
Referral Program
Give $30, Get $30 we will send you a coupon code worth $30off from your purchase. Get started now, by sharing your referral link with your friends.
Your Referral URL:
https://greensociety.cc/product/platinum-huckleberry-cookies/
Click to copy
Customers also viewed

BEST SELLER IN Cannabis Bundles