Russian Rocket Fuel by Short Stuff Seedbank
Russian Rocket Fuel also known as RRF is an intense gas and diesel-scented strain that offers users a debilitatingly powerful high and evenly-balanced effects. Unlike its' name may suggest, this indica-dominant hybrid originates from Spain as a cross between an unknown strain and NYC Diesel, giving it a characteristic fruitiness and a fuel-like aroma that packs a heavy punch. On average, Russian Rocket Fuel boasts tremendously impressive THC levels that can range between 21-25%. Contrary to the effects of many pure indica strains, this exotic hybrid is known for its' fast-acting high that begins with a cerebral rush that uplifts and enlightens the mind. RRF also exhibits effects of a psychedelic nature, with many users reporting sensory distortion similar to that of magic mushrooms. The heavy gas notes of Russian Rocket Fuel are inherited from its' NYC Diesel parentage, while a rich, earthy creaminess provides another layer to the strains' intense terpene profile.
| | |
| --- | --- |
| 3.5 GRAMS | $35.00 now $21.00 |
| 7 GRAMS | $68.00 now $40.80 |
| 14 GRAMS | $130.00 now $78.00 |
| 28 GRAMS | $240.00 now $144.00 |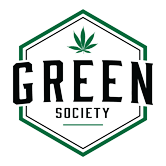 Russian Rocket Fuel by Short Stuff Seedbank
With its name as an homage to the grandeur of Soviet rocketry, the Russian Rocket Fuel strain (also known as RRF for short) is as powerful as its title suggests! Ironically, the original was created in Spain by breeders at Short Stuff Seedbank by crossing two strains: NYC Diesel and White Russian. This gassy strain is an indica hybrid with super potent though balanced effects that can be debilitating, and is considered ideal for medical users of cannabis due to its strength! With gassy flavours that are nicely complemented by fruity notes, Russian Rocket Fuel is an undeniably enjoyable strain with a high that is backed by up to 25% THC potency; you'll be feeling like you were shot up into space with this one!
Effects
Unlike many other indica strains, Russian Rocket Fuel can be rather fast acting. It starts off with a head high that can be felt almost immediately, and you'll be feeling as if you were just launched into orbit as your mind will be racing between thoughts! This may spark creativity and will be adored by artists and analytical thinkers. There is some sensory distortion as well which can be psychedelic in nature. Despite this, users will also feel energetic while being able to maintain a sharpened focus. The elevated focus can help relieve symptoms of ADD/ADHD, while its uplifting nature may help relieve stress, anxiety and depression. As the high progresses, a body stone settles in and you'll slowly sink into a state of further euphoric peace and relaxation. This body high is heavy and quite sedative, so the strain is ideal in treating chronic pains including those associated with cramps, headaches, fibromyalgia, and arthritis. Its tranquilizing effects can also be used to treat insomnia and make it best suited for evening usage and indoors.

THC Content
The Russian Rocket Fuel Strain by Short Stuff Seedbank typically has a ratio of 85% indica to 15% sativa, and averages between 21% to 25% in THC levels. Its parent strains are already widely popular in their own respective standings. NYC Diesel, a 60% to 40% sativa dominant hybrid with THC levels sitting at 18% to 21% on average, was created by crossing Sour Diesel and Afghani or Hawaiian landraces. White Russian, on the other hand, is a balanced hybrid. It has 19% to 25% THC potency, and was created by crossing White Widow and AK-47.

Appearance & Aroma
Russian Rocket Fuel nugs are rounded and pointed at the ends, similar to a spade shape but sharper. It is a pale, light green that is almost neon, with speckles of darker shades that almost appear black and dullish olive green leaves. Its pistils are quite long and wiry, giving the bud a ragged appearance, and are a deep, fiery red-orange. The trichome coating of this strain is frosty and thick, as if covered in snow, and the resin is quite sticky. While it is pungent and quite diesel-like as one might expect, which only intensifies upon being broken down, it also has nice tropical fruity aromas and is somewhat earthy. Despite the harsher tones of gasoline skunkiness, users report a delectable blend of notes that taste sweet and fruity, as well as undertones of mint, spices, herbs and honey!
Only logged in customers who have purchased this product may leave a review.
Enter your email address in the box below to get your referral link.
Referral Program
Give $30, Get $30 we will send you a coupon code worth $30off from your purchase. Get started now, by sharing your referral link with your friends.
Your Referral URL:
https://greensociety.cc/product/russian-rocket-fuel-by-short-stuff-seeds/
Click to copy
Customers also viewed