While it's evident how cannabis demand in Canada is growing incredibly fast since its legalization, consumers should also be wary of some cannabis sellers online. Because where there's demand, there's also an opportunity to make more money — sometimes dishonestly.
The Canadian government has been very cautious about the rules and regulations that come with cannabis products as well. Most of the 13 provinces and territories in Canada have government-owned online dispensaries. Plus, the law states that only government-licensed growers are allowed to sell cannabis or CBD products.
However, if you want to buy CBD online in Canada, there are a few other factors to consider. Since most of the CBD products are processed through extraction methods, it's vital that you choose CBD products that are worth your time and money.
Without further ado, here are the top 10 things you should consider before you buy CBD online in Canada.
Look into Cannabis Laws in Your Province or Territory
The Cannabis Act is an excellent way to control the distribution, selling, production, and use of cannabis. Eligible Canadian buyers are only allowed up to 30 grams of legal cannabis including dried flowers or the equivalent in its non-dried forms like edibles and liquids. So before you buy weed online in Canada, check this useful information for the allowed CBD in your area.
Here's the equivalent of one gram of dried cannabis:
5 grams of fresh cannabis
15 grams of edible product
70 grams of liquid product
25 grams of concentrates (solid or liquid)
1 cannabis plant weed
In addition, always make sure you check the cannabis laws first before consuming in public because, in some provinces and territories, consumers aren't allowed to use it in public or even in selected private locations. But the best part about CBD is that it's probably the most discreet type of taking cannabis, so you're mostly inconspicuous.
Search for Online Weed Dispensaries
The next step is to find the best mail-order marijuana service. Green Society is one of the most trusted online marijuana dispensaries in Canada because of its high-quality products. They also have a wide array of CBD products so you'll have a broader comparison when choosing the best one. If you're hesitant about buying from just any online dispensary, then check reviews online or ask your friends for recommendations.
Choose an Online Dispensary with Great Customer Support
The last thing you want is a company which abandons you after you've made your CBD purchase. An excellent online dispensary will help you pick out the best CBD product for your needs as well as help answer any of your concerns after receiving the product.
Check if the Online Dispensary is Licensed
In Canada, only those with a proper permit are allowed to distribute legal cannabis including CBD. Plus, the government also regulates the mass cultivation of marijuana, therefore, it's imperative that you only buy CBD from licensed online dispensaries with licensed growers.
Choose High-Quality CBD
If you want to buy CBD online in Canada to alleviate chronic pain, inflammation, and other conditions, you want to ensure that you're getting the most out of what you're paying for. Do your due diligence and check the best CBD manufacturers in the market. Most online dispensaries carry some of the best CBD products from these manufacturers.
Check Where the Hemp is Grown
According to Health Canada, the country's best industrial hemp is cultivated in three Prairie provinces such as Saskatchewan, Alberta, and Manitoba with 56,000 acres, 45,000 acres, and 30,000 acres respectively. To get the best quality CBD, the original hemp plant must also have excellent quality which means, a poor hemp quality will result in a lousy CBD product as well. Before you choose the online dispensary, make sure to ask these questions to their customer service representatives.
Determine the THC Content
CBD is from a hemp plant and to be considered a hemp plant, it must only contain 0.3% of THC or less. This is extremely important if you want to use cannabis without any psychoactive effects. If you're planning to use CBD to improve your loved ones' pain and inflammation, you want to make sure that it's safe for them to use. Other people might not be comfortable with the effects of THC.
Know the CBD Concentration Level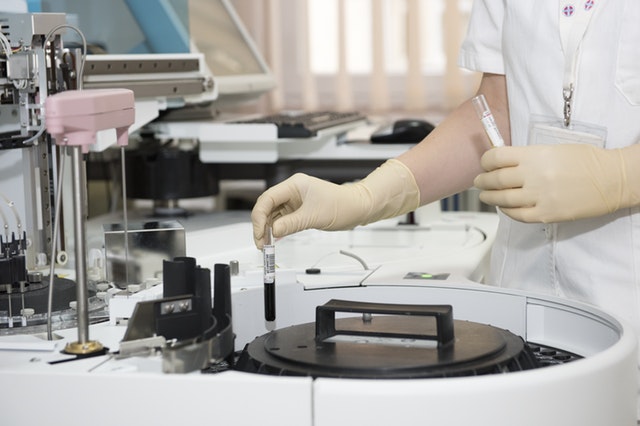 Every fluid ounce has about 25 mg to 1,000 mg of CBD. Let's say, for example; you're buying a 5-ounce bottle from an online dispensary which claims it has 250 mg of CBD, then the CBD content is not sufficient to give you maximum medicinal benefits.
How the CBD was Extracted
When extracting CBD from hemp plants, the process is time-consuming and requires meticulousness to achieve the most favorable byproducts. One process of extracting CBD is a solvent-based method. It uses different kinds of harmful solvents such as carbon dioxide, alcohol, butane, and propane. After extraction, the products undergo a heating process to remove the excess solvent and make it safe for smoking or consumption. It's crucial that you only deal with sellers who have unparalleled experience in extracting CBD, so you know you're not ingesting any harmful solvent in your body.
Compare if the CBD is Priced Fairly
CBD is more expensive than buying marijuana strains. This is due to the complicated process in extracting the most CBD from hemp plants. Also, the extraction process involves cutting-edge machines and equipment to get the best results possible. So it might be fair to say that CBD products are generally expensive. To know if the CBD product you're eyeing on is priced fairly, check comparisons between different online weed dispensaries before you buy CBD online in Canada.
Last but not least, it's always important to consult any marijuana expert or even a medical professional to know your CBD needs. For first-time users, it's advisable to start with small doses. The great thing about CBD is that it's easier to control how much you can take in one sitting. So be smart about how much you're using for the first time to have an enjoyable experience.