Canada Post has been shipping medical marijuana since 2013. Following the legalization of cannabis last October 2018, numerous online weed dispensaries have also emerged and are still increasing even at the time of writing. That's because buying weed online has more benefits and more buying freedom than buying from a retail cannabis store. Canadians, over 18 or 19 years of age, also find buying from online weed stores more preferable because of these benefits:
Convenient
Fast
Easy
More options
Broad comparison
Secure
Safe
Discreet
More affordable
Online dispensaries are only allowed to use Canada Post's shipping services. And according to Canadian law, the said courier service is also obliged to follow a particular set of regulations from processing, packaging, delivery, and even handing the parcel to the recipient.
One example of a reliable online dispensary is the Green Society. They are committed to giving their buyers maximum satisfaction and discretion in every order; hence, the Green Society shipping methods observe strict standard operating procedures. Before you make your first cannabis purchase from the company and enjoy a Green Society free shipping, make sure that you equip yourself with some basic shipping rules and regulations in Canada.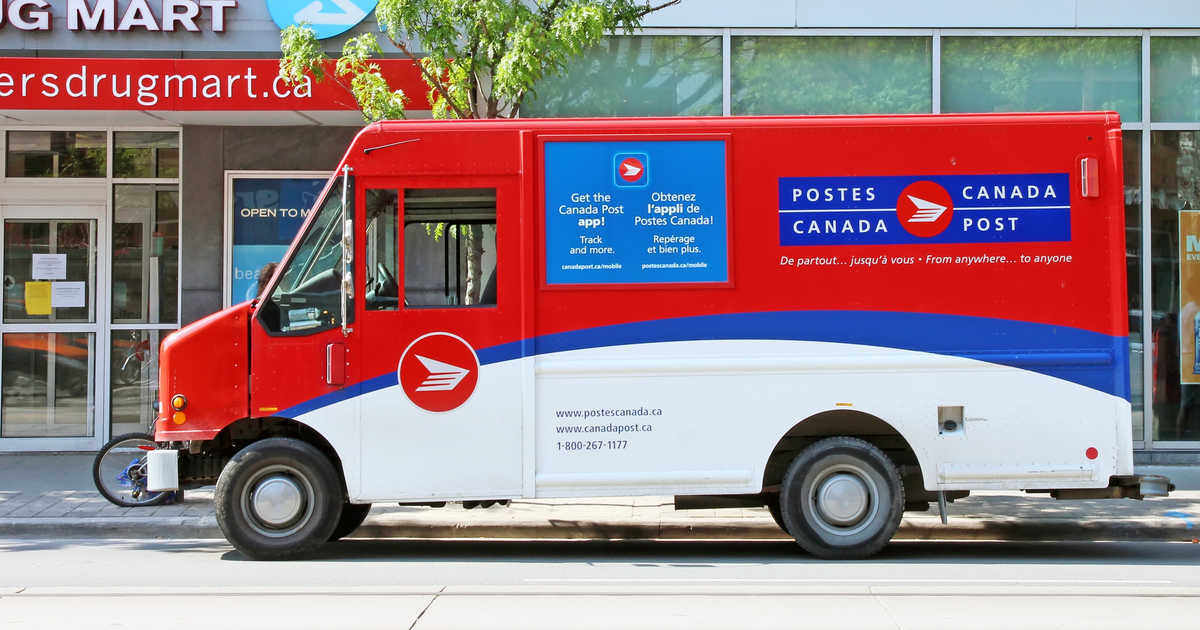 Basic Shipping Regulations You Need to Know
The Canadian government has appointed Canada Post to be the only courier service to deliver cannabis across the country. All rules and regulations pertaining to the cannabis laws are dependent on each province and territory.
Is Shipping Cannabis Online Legal in Canada?
Shipping recreational and medicinal cannabis online is legal in Canada through online weed stores. However, it's imperative to do your due diligence in choosing the right online marijuana dispensary in Canada to avoid scams and buying from unaccredited online sellers.
To know if you're buying from a licensed producer, it's imperative that you check the list of licensed cultivators, processors, and sellers of cannabis under the Cannabis Act.
How Much Cannabis Can I Buy Online?
According to the Cannabis Act, every eligible buyer can only possess up to 30 grams of dried cannabis and its non-dried equivalent in public. All consumers are only also allowed to share up to 30 grams of cannabis with other adults. For further information, please check the complete Cannabis Act regulations to make sure you adhere to the strict guidelines.
In addition, all provincial and territorial governments have set different regulations according to each province or territory. Before using cannabis in public, it's crucial to check the cannabis law in your province or territory so as not to get in trouble with the law.
How Long Does Shipping Take?
Shipping may vary in every area across the nation. Green Society's shipping, for example, usually takes around two to three business days. For buyers located in remote areas, the shipping period may take up to five business days.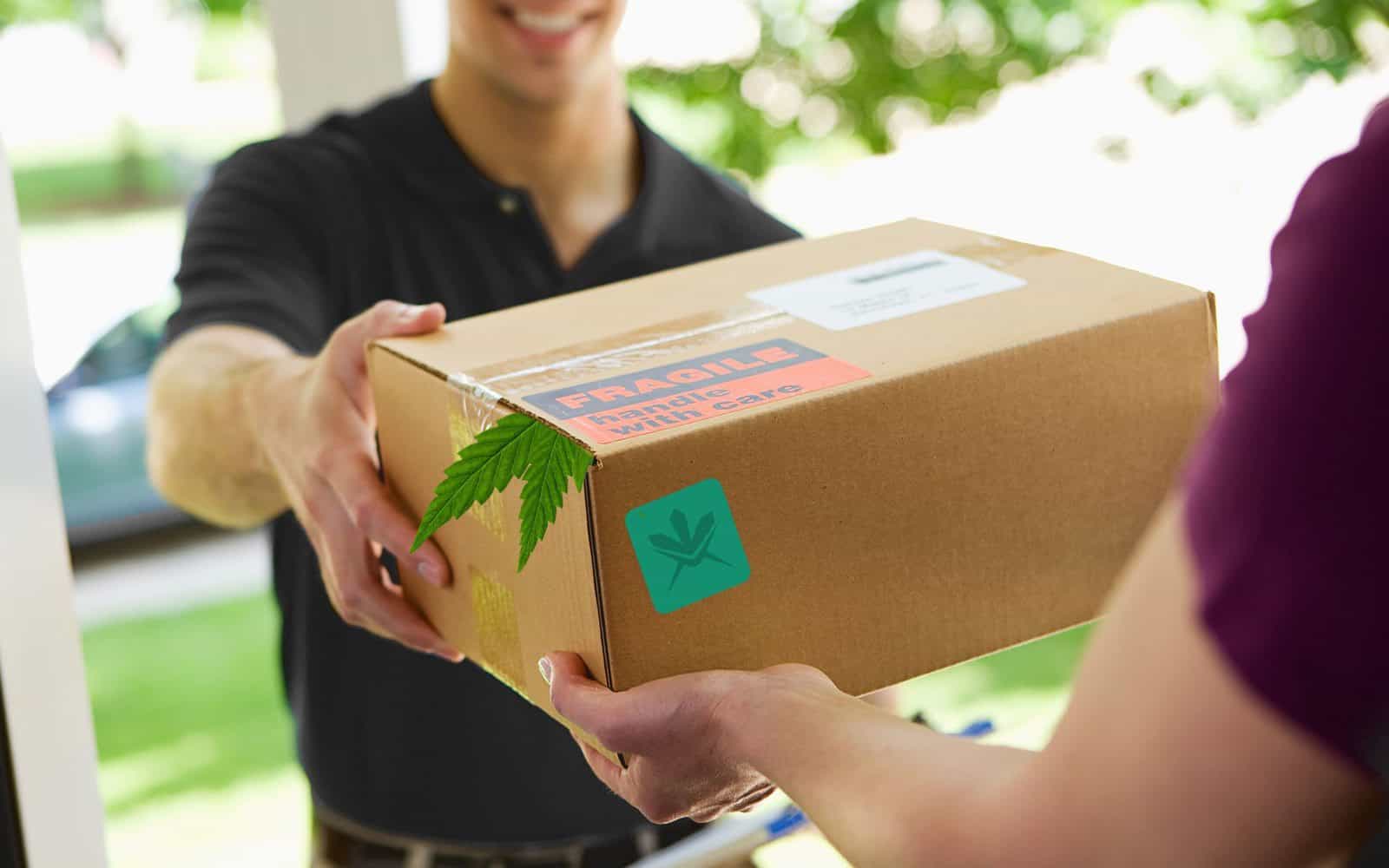 Is Shipping Cannabis Safe and Secure?
Shipping cannabis using Canada Post is extremely safe and secure. Canada Post optimizes a trackable device which is used to monitor every parcel. So there's always a way to track where the package is even while in transit. The buyer shipping information is also treated with utmost discretion so as not to breach confidentiality matters.
Canada Post follows a set of strict standard operating procedures from packaging to delivery to ensure that all orders are safe and secure.
What Happens to Lost or Stolen Cannabis?
The Controlled Drugs and Substances Act (CDSA) states that every substance loss and theft under their authority must be reported to the Office of Controlled Substances (OCS) for further investigation. On the other hand, every substance under the Cannabis Regulations must be reported to the Cannabis Legalization and Regulation Branch (CLRB).
When reporting a lost or stolen substance package, a form is available online. These details must be filled up by the official individual including a witness:
Incident date
Product/drug name
Product potency
Dosage form
Wasted/destroyed quantity
Incident narrative
Can I Ship Cannabis to a Friend?
Since the Cannabis Act allows sharing up to 30 grams of dried cannabis and its non-dried equivalent form, you may share recreational cannabis with other eligible buyers as long as it adheres to their province's or territory's cannabis laws as well.
You may choose from Canada Post's different delivery options. You can also ship in between cities, regions, or across the entire country using the next day shipping. Every availed delivery service also comes with liability coverage of up to $100 and an option to add liability coverage of up to $5,000. All delivery methods are also inclusive of tracking features so you can monitor when the items arrive.
Requirements to Receive a Cannabis Shipment
You may have the option to have the package sent to a postal office of your choosing. When receiving a cannabis shipment from the post office, the recipient will be required to present a proof of age to ensure that the recipient is of legal age.
The recipient will also have to to go through an extensive age verification process. A trained delivery representative will handle all matters regarding this, and if in case the representative has doubts on whether or not the recipient is of legal age, another photo ID proof is required. Say, for example, the recipient does appear to be younger than 25 years of age, he or she would have to provide a government-issued ID to prove otherwise.
If you are receiving a cannabis shipment from an individual, Canada Post will still adhere to strict rules before handing the parcel to the recipient. Picking up a cannabis shipment from a post office will always require the recipient's name and signature. On the contrary, receiving a cannabis shipment from another individual may or may not require a signature upon receipt depending on the sender's option.
How Much is the Shipping Fee?
The shipping fee will vary depending on the online weed dispensary. Green Society offers free shipping for purchases over $149. In addition, you may avail of other flash sales, discounts, and amazing freebies if you register and become part of their growing community.