After a night of drinking too much, chances are that you'll wake up with a terrible feeling looming over you. You know that feeling. Imagine being an alcoholic and feeling that every day, only to treat it with more drinks. The side effects of alcoholism are terrible and life-threatening. Alcohol abuse can ruin many things in your life, your family life, and your social life. It's the kind of disorder that not only affects you, but affects all of the people around you. Unfortunately, current treatments have not always been successful. Many people are now using cannabis as a substitute for alcohol. Treating alcoholism with cannabis is a relatively new practice, but those who have experimented with it have seen improvements. Because the effects of medical marijuana can greatly reduce the symptoms of withdrawal and improve your mood, it has been found to yield positive results when being used to treat alcoholism. Cannabis also has reduced negative side effects and the symptoms are easier to manage. Here are some great cannabis strains that help treat alcoholism:
Durban Poison
This is great for a wake and bake session since it will give you clear alertness so that you can focus throughout the day. Rocking at 25% THC levels, this productivity spike can also bring some creativity and energy.This strain will have a sweet, almost licorice-like scent. Use this carefully, as it can sometimes cause paranoia as well.
This strain has pleasant earthy, woody tones and will give you a clear-headed, focused, and creative mind. The THC content is around 20% and will give you a blissful feeling without affecting everything you do. This is also ideal for morning users.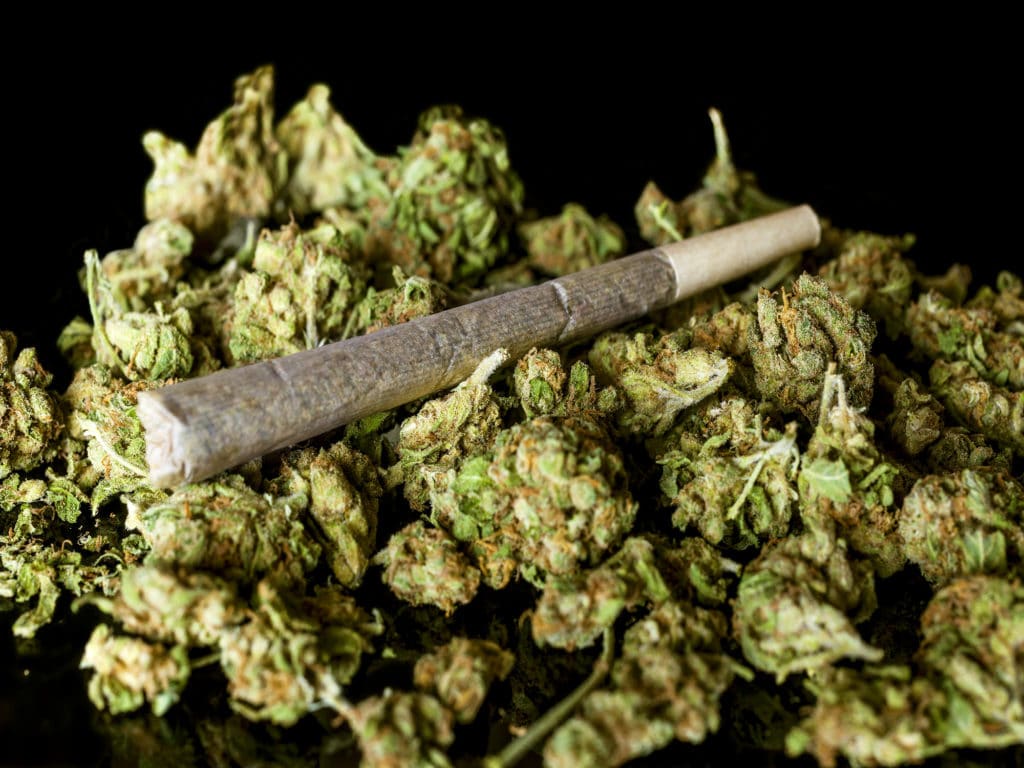 This popular indica will give you a sleepy, dazed feeling. You will feel a wave of contentedness flow over your body. It has a nice, sweet and earthy taste and smell and has a THC content of 26%.
Green Dragon
This pure indica has a THC level of up to 16% and will bring relaxation as well as happiness. This strong, earthy strain will help relieve aching bones and tightness in muscles. This is a great strain to help with any physical pain such as migraines, chronic pain, and any bodily injuries.
Sour Diesel
This strain is really popular among medical patients looking for a more holistic approach to treat stress and pain. The smoke can be quite strong if you are a beginner. This strain will lift your mood, bringing happiness and making you feel more upbeat. Even though it has a THC level of 18%, it can be an intense high, causing paranoia in some patients.
If you want a more relaxed, euphoric high for a better mentality, this is the stuff for you. This is the most popular strain used for alcoholism. It has anti-inflammatory properties and will better your body's blood flow, too! This strain comes with an average of 24% THC and will be great for both your body and your mind.
White Widow
This strain was so incredibly popular in the 90s that it won the Cannabis Cup 1995. This pungent strain has an earthy kick and smells like incense. It will act quickly and give you an energy boost.
Choosing The Right Strain for Your Alcoholism
If you feel like you have an addiction problem or alcoholism, you should seek medical help as soon as possible. Your medical professional will be able to tell you which holistic approach is best for you. If you decide to go with marijuana, they will be able to tell you which cannabis strain is best suited for your condition and needs.
Are you looking for mail order weed in Canada? Shop with Green Society today! We have a range of products that will help you relax & manage pain better.