The populace is divided. While some prefer getting cannabis medication from retail cannabis stores, others don't want to meddle with this distinct way of cannabis purchase.
Some people take their privacy very seriously and prefer to order marijuana online through online weed dispensaries conveniently.
Online marijuana dispensaries in Canada, like Green Society, are government-regulated which means, they have procured the necessary license to sell marijuana strains and cannabis-infused products legally. To choose the best online weed dispensary for you, checking recommendations online by going through the Green Society reviews section, for example, will help you determine the right online weed shop of your choosing.
Why Order Weed Online?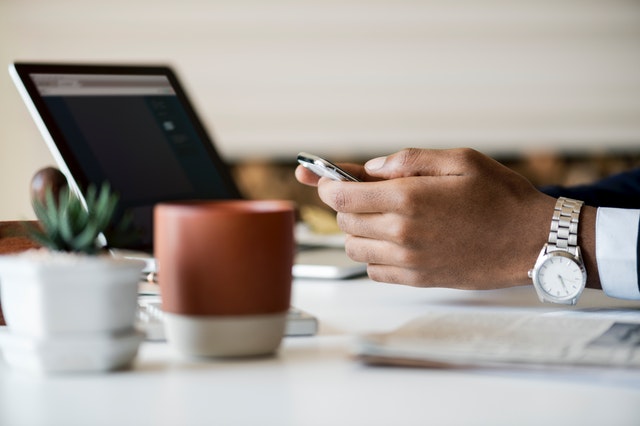 Ordering weed online provides more than a handful of benefits for the consumers. It's convenient and fast which usually has a delivery period of two to five business days and up to five business days in remote areas. Buying weed online will also allow you to choose from a vast array of products, allowing you to get a specific strain or cannabis-infused product tailored to your particular needs.
When ordering weed online in Canada, quality is also an assurance as these dispensaries only obtain cannabis from the most experienced farmers and growers in BC and other parts of the country. Last but not least, when consumers buy weed online, they are given carte blanche on their buying powers. However, before you start cannabis shopping online, it's imperative that you adhere to the Cannabis Act and all there is to know about legally ordering weed online.
The Cannabis Act
The Canadian government is aiming to give eligible and deserving Canadians a chance to resolve their mental and physical conditions through a safe approach with fewer long-term side effects. To avoid abusing the said herbal cure, regardless if it's administered for recreational or medicinal purpose, the Canadian government has implemented the Cannabis Act to control the sale, distribution, production, and possession of cannabis across the entire nation.
Canada hopes to achieve these three goals for a better and brighter society for both the youth and adults:
Keep cannabis out of the hands of youth
Keep profits out of the pockets of criminals
Protect public health and safety by allowing adults access to legal cannabis
What is the Minimum Legal Age to Buy Weed?
Canada is comprised of 13 provinces and territories. Apart from Alberta and Quebec requiring a minimum legal age of 18, the rest of the provinces and territories all require a minimum legal age of 19. Quebec will soon raise the minimum legal age requirement to 21 without a definite date of inception.
How Much Weed Can You Order Online?
Eligible Canadian buyers are allowed to possess up to 30 grams of cannabis in public, in its dried form or non-dried equivalent. They will also be able to share with other adults with a limitation of up to 30 grams of legal cannabis.
Buying dried strains, fresh marijuana flowers, or cannabis-extracted oils should only be purchased from provincially-licensed retailers and federally-licensed online dispensaries.
In terms of growing cannabis in residences, a residence is only allowed to grow up to four plants using licensed seeds or seedlings. And this should strictly be for personal use only. Extracting cannabis strains and flowers are also allowed in residences as long as consumers do not use organic solvents to achieve concentrated products.
Regarding cannabis edibles and concentrates, the Cannabis Act does not allow the sale for these specific cannabis products. However, they will be legalized a year after cannabis' legalization since October 17, 2018.
According to the Cannabis Act, one gram of dried cannabis is equivalent to:
5 grams of fresh cannabis
15 grams of edible product
70 grams of liquid product
25 grams of liquid product
1 cannabis plant seed
Who is Responsible for Shipping Cannabis Online in Canada?
Canada Post is the only trusted courier service which was regulated by Canadian law to transport cannabis from online dispensaries to recipients. By doing so, Canada Post is obliged to follow the rules and regulations from the federal, provincial, and territorial governments. The said courier service also follows strict monitoring standard operating procedures while packages are in transit.
Canada Post has been a reliable name in delivering medicinal cannabis securely in Canada since 2013. And the Canadian government has implemented strict rules from point A to B for all cannabis packages. The law also states that Canada Post should deliver all packages to postal outlets. Before the recipient picks up the package, any documentation or proof of age like government-issued IDs should be presented to claim the said package.
If in case a trained delivery agent has apprehensions on whether or not the recipient is of legal age, another photo ID will be required from the recipient before giving the package. Once everything is proven and submitted, the recipient would have to write their name and signature to confirm the receipt.
How Secure is Ordering Weed Online?
All transactions and negotiations are deemed as safe and secure through modern encryption technologies used online. In addition, buyers should be well aware that when ordering weed online, only sensitive information like the name, email or phone number, address, and payment information are exchanged with the online dispensary staff. The sole reason is to ensure that all buyers are of legal age when ordering marijuana online.
Federal and provincial laws also want to guarantee security and discretion in every cannabis parcel. Hence, a trackable device is optimized right from the processing stage to the shipment of the parcel. It's also mandatory that Canada Post adhere to packaging guidelines to provide consumers discreet cannabis online experience.
How Do You Know if an Online Store is Licensed?
When choosing an online dispensary for your cannabis purchase, Health Canada requires eligible buyers to check the licensed producers on their website and all provincial and territorial sources as well.
In case buyers encounter issues with cannabis strains or products, Health Canada advises that they immediately report it to the lawful authorities according to the list on their website.