How Can You Get Medical Marijuana?
Medical marijuana has been around in Canada since the early 2000s. In 2001 Health Canada created a marijuana program. Medical marijuana was then legalized on a national level in 2013 when a set of regulations known as MMPR came into effect. In 2018, Canada also legalized recreational marijuana use under the Cannabis Act.
In this article, our focus is on marijuana's medicinal use. This super medicine is now legal in many parts of the world, with more countries steadily being added. The medical community continues to develop new ways to utilize the plant and its healing properties.
We'll take an in-depth look at the benefits of medical marijuana, who is eligible to receive a medical card, what steps you can take to obtain it, and more.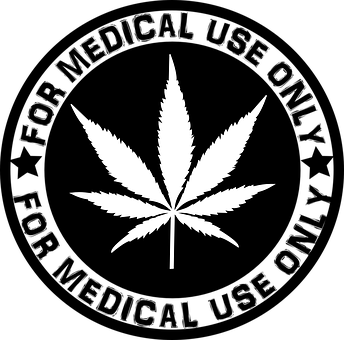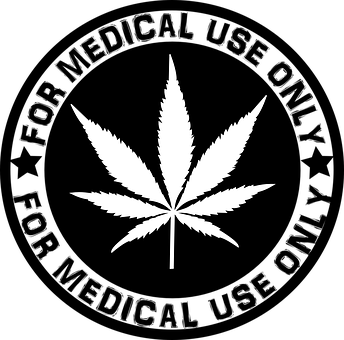 What Are Some of the Benefits of Medical Marijuana?
Cannabis has become a globally popular alternative to prescription drugs. From helping cancer patients get through their chemotherapy to improving the lives of those with chronic seizures, the plant has many purposes.
It is effective at relieving anxiety and pain, all while contributing to relaxation. As a medicine, it is used to treat and manage chronic pain and combat a variety of other medical conditions, including:
Epilepsy
Crohn's disease
Nausea
Alzheimer's disease
ADD/ADHD
Multiple sclerosis
Muscle spasms
Mental health disorders
There are other benefits to medicinal cannabis. Although medicinal cannabis and recreational cannabis are technically the same, the medical cannabis industry offers top-quality products designed for treatment.
Medical providers are all government-approved, which allows them to produce high-quality, safe products for patients to use. Recreational sellers also produce quality products but are less obligated to do so consistently.
Who is Eligible for a Medical Marijuana Card?
So how do you obtain a marijuana card? Well, there are a few different steps to this process. The first step is determining your eligibility. Your eligibility is determined by your medical provider. This provider can be an authorized physician or nurse practitioner.
If you have a condition that may be treated with marijuana, you are likely to be deemed eligible for a card. Unless you are granted special permission by your parents, you must also be 18 years old or older to receive a card. Your record should also be free of any cannabis-related offenses.
How to Receive a Card
If you believe that you are eligible for a medical marijuana card, the process to obtain one is simple. Here is an outline of the procedure:
1. Talk to Your Healthcare Provider
The first step in obtaining your card is visiting a medical marijuana doctor. This can be a physician or nurse practitioner. Your physician should:
Be in good standing with the appropriate medical authorities, including the Royal College of Physicians and Surgeons of Canada.
Possess all necessary licenses for their province/territory, including a class 1 narcotics license.
Once you arrange a visit with your healthcare provider, they may perform an examination or ask you a series of questions about your condition to determine your eligibility. Most clinics require that your diagnosis is current and not older than five years.
2. Apply for Your Card
If your doctor approves your use of marijuana, they will also issue you a prescribed dosage. From there, you will fill out an application with the help of your physician and submit it. Once you are approved, you will receive physical documentation that will allow you to obtain medicinal cannabis.
What to Do Once You've Received Your Card
Once you've been approved for your card and have received it, you can start looking for cannabis providers. Follow the following steps to receive your cannabis:
1. Select a Provider
First, you should select a licensed medical marijuana provider and register with them. There are around 50 providers to choose from. To access a provider, you'll have to provide them with your medical card to complete their registration process. The registration process is usually quick.
2. Select Your Strain
Once you have a verified provider, you'll need to select the strain that's right for you. You will have access to a variety of strains. Different strains provide different effects and contain varying ratios of THC and CBD.
Your doctor should have already prescribed you a strain to use, so you won't have to choose one. All you need to do is match your prescribed strain with the manufacturer.
3. Purchase Your Strain
Depending on what manufacturer you are using to select your cannabis, you may be able to get the cannabis delivered. Another option is to research "medical marijuana dispensary near me" to find your closest dispensary that sells medical-grade marijuana. If you do visit a dispensary, make sure to bring your marijuana card with you.
Other Access Options
In addition to purchasing your cannabis from a licensed medical manufacturer, industry regulations also allow you to grow your own. Under the ACMPR (Access to Cannabis for Medical Purposes Regulations) Act, you can grow a limited amount of cannabis yourself. To grow it yourself, keep in mind that this also requires approval from your healthcare provider.
How Much Medical Cannabis Are You Allowed to Have?
How much medical cannabis you take per day or per week is determined by your doctor. Legally, you are only allowed to possess a 30-day supply of medical marijuana at a time. This amount will of course depend on your prescribed dosage. The highest amount that you can have at once is 150 grams. Most people have no issues with this limit.
What Form of Medical Marijuana Should You Use?
You can purchase medical marijuana in a variety of forms, including dried flower, oils, and edibles. The type that you purchase ultimately depends on your preferences and needs. You may even benefit from a combination.
Conclusion
The landscape of medical marijuana is constantly changing – and it is an industry that is here to stay. If you are interested in obtaining your card, start to research physicians in your area that are cannabis-friendly. With open access to medical-grade cannabis, you can take control of your health and improve your quality of life.