Blue Fuego by Strait A Genetics
Blue Fuego is a relaxing hybrid that was original bred by Strait A Genetics. Cultivated as a cross between Bluetopia and Fire OG, this strain maintains the high THC concentration and cerebral high of both its parent strains. The terpene profile of Blue Fuego is extremely distinct – notes of a mild diesel-like fuel blend with earthier berry tones to create a sweet and pungent aroma and flavour. With THC percentages that regularly soar north of 25%, Blue Fuego is a debilitating strain that is praised by both medicinal and recreational users alike. The cerebral, mellow high is described as being very euphoric, relaxing and long-lasting. Much like Bluetopia, Blue Fuego provides users with an upbeat wave of euphoria, while its' Fire OG parentage gives it a mellow and relaxing properties. This AAAA+ craft strain has become legendary for its' outstanding physical properties, including tremendous THC concentration, flavour and unique terpene profile. Users can expect a subtle vanilla-like creaminess with an earthy kush-like gassyness – mix in a refreshing fruitiness similar to Jack Herer's and you get a terpene powerhouse. She's the result of new age genetics and tons of love and care and one of few newcomers that have proved themselves worthy of craft cannabis status.
| | |
| --- | --- |
| 3.5 GRAMS | $45.00 now $27.00 |
| 7 GRAMS | $75.00 now $45.00 |
| 14 GRAMS | $145.00 now $66.00 |
| 28 GRAMS | $240.00 now $144.00 |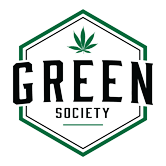 Blue Fuego by Strait A Genetics
A new, exciting, heavy hitting and hard to find strain, the Blue Fuego was created by professional marijuana grower and breeder, Strait A Genetics from Central California. Having also produced notable strains such as Blue Ice City, Blue Cherries, Buckeye Pie and Amazing Fruit, Strait A Genetics created the Blue Fuego, which is an indica dominant hybrid strain, by crossing another in house creation, the Bluetopia with one of the strongest OG strains, Fire OG. Showcasing the potential of new breeds done right, this strain offers delectable fruity berry and earthy flavours backed by a super potent THC concentration with an extremely enjoyable euphoric and relaxing high! The Blue Fuego is an up and coming strain that could easily be your new favourite go-to, whether you're a medical or recreational user!
Effects of Blue Fuego
Need to destress after a long day, or wanting a chill evening with some friends? Put on a movie for a relaxing night in with Blue Fuego! The Blue Fuego strain offers a dynamic high, allowing users to experience both indica and sativa effects. Known to be a heavy hitter, users may want to be wary with how much they are consuming with this strain. It starts off with an extremely euphoric and uplifting cerebral high, and as it progresses, users will feel a wave of deep, bodily relaxation wash over their limbs. The body high is long lasting and can be sedative or induce couch-lock, so this strain is best used on weekends, evenings or days at home. Because of its heavy and potent effects, one should avoid tasks that require a lot of focus when using this strain as well. The same effects make Blue Fuego a great choice for treating medical symptoms such as depression, stress and temporary or chronic pains, including headaches or migraines due to its sedative nature. It would also be particularly useful in aiding sleep for those suffering from insomnia, so if you're in need of some shut-eye, this is the strain for you!
THC Content
An indica dominant hybrid, the Blue Fuego strain by Strait A Genetics has been reported to average at 25% in THC. Its parent, Fire OG, is also an indica dominant hybrid with a dominance ratio of 70% indica to 30% sativa. A potent strain with an average of 20% to 25% THC, the Fire OG is a cross of the extremely popular strains OG Kush and San Fernando Valley OG Kush (SFV OG). Blue Fuego's other parent, Bluetopia, is yet another creation of Strait A Genetics made by crossing Blue Cookies and Fruitopia.
Appearance & Aroma
The buds of Blue Fuego by Strait A Genetics are relatively large with a fluffy appearance. They are a bright neon lime green in colour with speckles of dark greyish green and bright golden orange pistils, all finished with a frosty layer of trichomes. It has a predominantly gassy, diesel-like aroma and is quite pungent, though these harsher notes are balanced out by tones of earthiness and sweet, fruity blueberries. Upon smoking, there is also a smooth, vanilla creaminess that also complements the earthy, berry and gassy kush flavours! Some users have also reported similarities to the Jack Herer strain, which has a more predominant citrus tone rather than berry.
Only logged in customers who have purchased this product may leave a review.
Enter your email address in the box below to get your referral link.
Referral Program
Give $30, Get $30 we will send you a coupon code worth $30off from your purchase. Get started now, by sharing your referral link with your friends.
Your Referral URL:
https://greensociety.cc/product/blue-fuego-by-strait-a-genetics/
Click to copy
Customers also viewed

BEST SELLER IN Indica-Dominant