Grease Monkey
Grease Monkey is a standout hybrid strain from Exotic Genetix that is known for its sweet base notes and intense skunk and gas nose. Grease Monkey is a peculiar cross between the resinous, couch-locking Gorilla Glue #4 and Exotic Genetix's own in-house bred Cookies and Cream.
| | |
| --- | --- |
| BUD SIZE | Medium |
| GRADE | AAA+ |
| LINEAGE | Cookies and Cream x Gorilla Glue #4 |
| EFFECTS | Sleepy, Hungry, Happy & Relaxed |
| PHENOTYPE | Indica-dominant Hybrid |
| TERPENE PROFILE | Gas, Woody, Pine, Diesel & Earthy |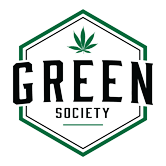 Grease Monkey
Grease Monkey by Exotic Genetix is a marvelous, stand out strain. A creation of breeders at Exotix Genetix, who have also produced other famed strains like Starfighter and Kimbo Kush, this indica-dominant strain is produced by crossbreeding Gorilla Glue #4 (AKA Original Glue, or GG4) and their other in-house strain, the sweet and dessert-like Cookies and Cream. A member of the Girl Scout Cookies lineage, Grease Monkey keeps it in the family with its sweet and nutty flavours. It carries a THC measurement that can reach as high as 30% and contains 1% CBD which allows for powerfully relaxing effects and feelings of euphoria, making Grease Monkey by Exotic Genetix ideal for pain relief and a calm state of mind, catering to both medical and recreational users looking for a sweet and potent treat!
Effects
The Grease Monkey strain's high is gradual, though fast-acting. Users will first feel a sense of physical relaxation spreading throughout their body, followed by a sharpened sense of focus. The trip becomes cerebral as users become introspective and thoughtful, entering a dream-like state. The indica effects of this strain ultimately take over as the high progresses, though, and you may become passive and couch-locked. Grease Monkey is particularly known for making giving users a case of the munchies as well, a characteristic that would assist those struggling with loss of appetite. Despite this, taken in moderate amounts, this strain can actually still be good for daytime use due to its mental stimulation and increased focus. Stronger dosages however would be recommended for nighttime uses due to its sedative nature, which can help medical patients with stress, migraines, chronic aches or pains, and those struggling with insomnia.
THC Content
Grease Monkey by Exotic Genetix tends to average between 16% to 27% in THC levels, though it can reach a staggering high of 30%. It also contains 1% CBD. Its parent, the highly demanded Gorilla Glue #4, is a well-known heavy hitter with 25%-28% THC content on average, though it also contains 1% CBN. Its other parent, Cookies and Cream, a balanced hybrid produced by crossbreeding between Starfighter and Girl Scout Cookies, is a 2014 Denver Cannabis Cup winner which averages at 22%-26% in THC. To emphasize the effects of these strains, concentrates are available like the shatters by Faded Extracts Grease Monkey Shatter, and its parent variant, the Faded Extracts Gorilla Glue #4 Shatter.
Appearance & Aroma
Grease Monkey has a rich family history that adds to its complex flavour profile. A descendent of Chemdawg and Sour Diesel, the parents of Grease Monkey's parent, Gorilla Glue #4, there are traces of a sweet yet pungent, skunky aroma. Its genetics from Cookies and Cream is more so identifiable in its sugary, nutty vanilla. This mixture of the pungent diesel and rich vanilla can be tasted upon exhale and makes for a great and tasty, balanced flavour. In appearance, Grease Monkey has fluffy nugs that are a deep, foresty green, twisted with orange pistils and covered in a layer of small, crystal clear trichomes.
Only logged in customers who have purchased this product may leave a review.
Enter your email address in the box below to get your referral link.
Referral Program
Give $30, Get $30 we will send you a coupon code worth $30off from your purchase. Get started now, by sharing your referral link with your friends.
Your Referral URL:
https://greensociety.cc/product/grease-monkey/
Click to copy
Customers also viewed