Mike Tyson by Pluto Craft Cannabis
BEST SELLER in Ounce Specials
Named in honour of one of the worlds' greatest undisputed heavyweight champions, Mike Tyson by Pluto Craft Cannabis is deserving of its' namesake with its' potency and knock-out of a high. The aroma of Mike Tyson is PURE gas! The pungent notes of fuel will quickly encapsulate or permeate a room within a matter of seconds!
| | |
| --- | --- |
| BUD SIZE | Large |
| GRADE | AAAA+ |
| LINEAGE | Unknown |
| EFFECTS | Happy, Relaxed, Sleepy & Uplifted |
| CLASSIFICATION | Indica |
| TERPENE PROFILE | Gas, Diesel, Kush & Pine |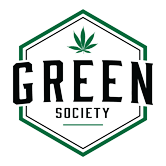 Mike Tyson by Pluto Craft Cannabis
Uh oh, looks like we've got another Mike Tyson mystery! The Mike Tyson strain, also known as simply Tyson or OG Tyson, was originally produced by professional breeders at Canna Clinic, and is as rare as the man it's named after. It is believed to to be a phenotype of the infamous OG Kush, though the particulars of its genetics and original parents remain a well-hidden secret. With a fully-packed high powerful enough to knock you out, it is worthy of its world-champion namesake–but don't worry, it won't tear your ear off!
Effects of Mike Tyson
The effects of Mike Tyson are pretty powerful so be prepared as you'll feel as if the heavyweight champion himself gave you a couple jabs. Users will experience a deep state of euphoria and enter a state of sensory distortion, so things and ideas will become hazy and quite trippy, causing to to feel introspective. As the high progresses, deep relaxation will wash over the body as well. This strain is not recommended for the outdoors and is best suited for evenings or lazy days spent at home as it can induce major couch-lock and lethargy. If you're binge watching a series (like Mike Tyson Mysteries) or having a movie night at home, either on your own or with friends, this strain is perfect to unwind and just escape into the TV screen! Because it is so sedative-like and euphoric, it can help soothe any stress or help alleviate depression and anxiety. It would also be quite effective for aches and pains, including nausea, headaches/migraines, and induce sleep for those struggling with insomnia.
THC Content
With an average THC count of 12%-25%, the Mike Tyson strain is regarded as a pure 100% indica, but sometimes reported to have 70% indica to 30% sativa. While there are other strains available on the market that have a higher THC count, Mike Tyson, even at the high of 21% is definitely a heavy hitter and is not recommended for beginners. Its suspected parent, OG Kush, ranges from 19%-24% THC and contains 1% CBN, and is indica dominant with a ratio of 75% to 25% sativa. It is possible that the strain also contains Afghani in its lineage, which itself is a pure indica with 16%-20% THC and 1% CBD.
Appearance & Aroma
Mike Tyson buds are densely packed, typically of indicas, and tend to be medium to large in size. The flowers are pale or lime green in colour, covered with rusty orange pistils and finished with milk-white and gold layers of crystal trichomes. These trichome layers run deeper into inner surfaces so a grinder is best suited when breaking down this strain rather than by hand or scissors. Mike Tyson tends to be harsh in aroma so this may not be for you if you are looking to be discreet; it is quite pungent and skunky with a diesel-like smell, and is similar upon smoking but it can be a bit sweet and herbal-like when exhaling. It also contains some notes of hash and spices, an indicator of its possible Afghani lineage.
Only logged in customers who have purchased this product may leave a review.
Enter your email address in the box below to get your referral link.
Referral Program
Give $30, Get $30 we will send you a coupon code worth $30off from your purchase. Get started now, by sharing your referral link with your friends.
Your Referral URL:
https://greensociety.cc/product/mike-tyson/
Click to copy
Customers also viewed