As you may know, cannabis contains over a hundred phytocannabinoids, and the two significant cannabinoids are CBD and THC. Both THC and CBD differ in effects. While THC or tetrahydrocannabinol is the cannabis component which is responsible for giving you that intoxicating feeling, CBD or cannabidiol, on the other hand, does none of that. If you're planning to buy CBD online in Canada; let's first get to know CBD on an in-depth level and whether it's really the right component for you.
What is CBD?
CBD is the non-psychoactive cannabinoid component in cannabis that is extremely potent. Although it does not make you "high," it still has similar benefits than its psychoactive counterpart, THC. Marijuana strains have different THC and CBD content. And some cannabis cultivators and experts extract as much CBD from these marijuana flowers through a handful of different methods. While some people prefer the "floating" feeling from THC, some are not comfortable with THC's side effects such as dizziness, paranoia, and anxiety. When smoking or ingesting CBD, the effect will be the total opposite. Consumers will have a clear-headed feeling which allows them to act normally especially in public which is one of the reasons why some people prefer CBD-dominant cannabis products. However, through technology and ingenuity, cultivators have experimented on many ways to keep a balance between CBD and THC. These products can vary differently as well. They can be a high THC, low CBD byproduct, high CBD, low THC byproduct, or a product with equal amounts of THC and CBD.
How Does CBD Work?
A lot of you might be wondering how CBD interacts with the body in such a way that the human body benefits from it. Well, first and foremost, the body has what we call, the "endocannabinoid system." The endocannabinoid system is responsible for elevating the functionality of the body, and some of these daily functions are boosting energy levels, improving mood, aiding in the digestive system, strengthening the immune system, modulating blood pressure, keeping bones healthy, and the list goes on. In short, the endocannabinoid system is an integral part of the human body. Now, this system has two important receptors: C1 and C2 receptors. These receptors are responsible for communicating with all the other vital body parts and organs so our body can function properly. Since our body has "natural" endocannabinoid receptors, the CBD in cannabis can help bolster the overall functionality of the entire endocannabinoid system because it works hand in hand with the C1 and C2 receptors to ensure that the whole system is in tiptop condition.
10 Tips before Buying CBD Online in Canada
If you think CBD is for you, then check out these top 10 tips before you buy CBD online in Canada.
Ask Yourself Why You Need a CBD-Dominant Product
It's crucial that, you first sit down and think why you need a CBD-dominant strain. If you want to relieve pain, inflammation, or other chronic conditions; then, by all means, contact Green Society for your CBD needs. However, if you want to feel that all-too-familiar floating sensation, then CBD might not be the right cannabis product for you.
Consult a Medical Expert
Selling and production of cannabis are already legal in Canada as of October 17, 2018. So before you buy CBD online in Canada, it's always a smart choice to consult a medical professional first. A medical professional whom you regularly get consultations from and who knows your overall health status is a great help to give you proper medical advice on whether or not CBD can be useful for your current health.
Determine the Kind of CBD Product You Want
There are numerous CBD products to choose from.
Green Society
, an online weed dispensary, has an extensive line of
CBD
products which will be a tough choice to make if you haven't sorted out the kind you want. Some CBD products are
tinctures
,
capsules
,
oils
,
concentrates
,
topical
, sprays, and
vapes
. Do your due diligence and research these products one by one to know which one is for you.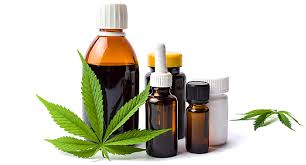 Start with a Small Dosage
If you're currently new to using CBD products, a good rule of thumb is to always start with a small dose. Since CBD products have a robust therapeutic profile, starting with low doses and gradually adding if necessary is advisable. Check each product's information when buying CBD online.
Check if there is THC Content
If you're trying to avoid the intoxicating high from THC, always check if the CBD product has THC content. If it has, check the product description or better yet, call their customer support to know more.
Figure out How You Want to Use the CBD
Whether you're using CBD for the first time or experimenting on using it with your flowers, always determine how you want to use your CBD. Some methods are sublingual administration, smoking, vaping, dabbing, or twaxing.
How was the CBD Extracted?
CBD extraction is an overly complicated process. One popular method is through using harmful solvents to separate the resin glands from the flowers. Ingesting any residual solvent is hazardous so always ask before buying.
Know How Concentrated the Product Is
If you're planning to buy CBD oils, look at the concentration level of CBD to get maximum benefits. Usually, a fluid ounce will have 250mg to 1,000mg of CBD. So anything less than that might not give you ultimate medicinal CBD benefits.
Check if the CBD Product is Legal
Although cannabis distribution in Canada is legal, there are still some companies who will try to rip you off just because they can. Before you buy CBD online in Canada, check the product and its descriptive content first. Do some research about it and the company as well, and ask some experts if necessary.
Choose One with a Reasonable Price
If you come across a cheap CBD product, don't be tempted to buy that. CBD extraction is a complex process, and more often than not, CBD products come with a hefty price. Choosing a reasonable price will ensure purity, quality, and potency.