Mail-order marijuana, or MOM for short, has been an acclaimed cannabis delivery service in Canada since 2013. A household name in the courier industry, Canada Post, has also been shipping medicinal cannabis to commissioned patients since 2013.
While purchasing cannabis through mail-order weed services are considered a novelty system in the United States, buying weed online is openly embraced by the Canadian government and its constituents. And why shouldn't it be? With only a few clicks of the mouse, you can have access to the best locally-grown marijuana strains from British Columbia and other parts of the country.
If an eligible Canadian also wants to buy weed online, the Canadian government has set strict regulations on how much pot they can purchase or even the weed transmittal from the courier to the recipient is regulated.
Canada Post usually requires any government-issued ID or document to prove that the recipient is 19 years old or older. On top of that, the esteemed courier service will not, in any way, shape or form, leave the package unless someone of minimum legal age is there to receive it.
Buy Weed Online from Green Society
Green Society has built a regular clientele of firm believers of this magical plant. They believe that every order is an opportunity to give legal patients the chance to keep their mental, physical, and emotional wellbeing healthy and stable.
The community at Green Society also supports their consumers by giving them a chance to determine the right type of weed for them. Hence, their available and good-natured customer support is always on standby to cater to any inquiries, needs, or concerns their customers have.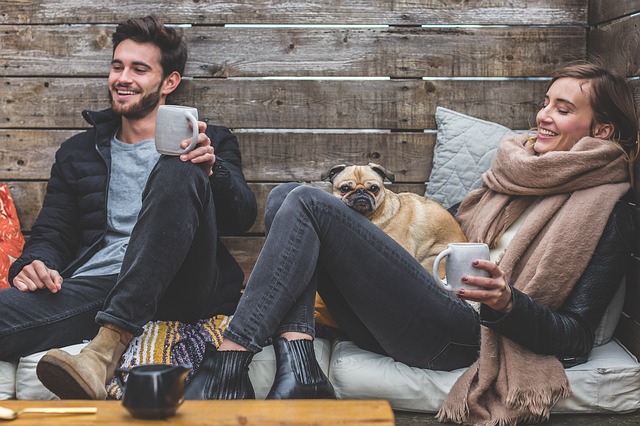 Benefits of Buying Weed Online
Purchasing cannabis might differ from one buyer to another. However, the majority can attest to the benefits of getting their cannabis from mail-order marijuana. Here are the top seven reasons why mail-order marijuana is the most popular method of buying weed online:
Gives You Ultimate Convenience
MOM allows buyers who live in remote areas to be able to get their hands on high-quality marijuana strains and products. For some who have to commute via public transportation, it can be quite troublesome to travel or drive a couple of hours from their home to the nearest brick-and-mortar store. With the power of technology, buyers don't have to leave their homes to buy weed in Canada. By merely choosing their favorite online dispensary and undergoing a few procedures, ordering marijuana online has never been this easy and convenient.
You Get More Cannabis Product Choices
One of the advantages of purchasing from a physical cannabis store is being able to touch, smell, and feel the marijuana strains physically. However, buying weed online will give you more product selection, ensuring that you're making the most out of your cannabis shopping. You're not bound to choose from a few items, and with a vast array of products, you can make thorough and better decisions. In terms of not being able to physically scrutinize the weed, rest assured that most of these online stores are government-regulated. Hence, all products are cultivated only from licensed growers with unparalleled experience in marijuana cultivation.
It's More Affordable
Because online dispensaries don't have additional monthly expenses, no other costs are added to the cannabis products. Physical stores will have to cover for overhead costs like labor, rent, and utility expenses and this impacts the pricing of each item. In short, buying from online weed dispensaries is relatively cheaper than its offline counterpart.
Easy Comparison
With so many different growing innovations, a lot of online dispensaries offer a considerable number of strains, oils, and concentrates. The benefit of buying online is that everything is laid out for the buyers transparently. And by browsing through the products one by one, you can easily compare the pros and cons through the detailed descriptions.
It's Discreet
One of the goals of mail-order marijuana companies is to give their consumers safety and security in every purchase. For example, the Green Society's packaging is built around protecting its consumers' privacy. That being said, all orders are packed in a nondescript box, and cannabis products are also enclosed in a smell-proof bag. This way, consumers can live in peace knowing that their cannabis purchase is inconspicuous from intrusive neighbors.
Fast and Easy Ordering
Green Society's three-step ordering process offers consumers an extremely convenient way to procure marijuana quickly, efficiently, and seamlessly. Ordering can be as fast as two minutes through a couple of simple steps and verification methods. Green Society also partners with Xpresspost Service, a reliable and professional courier service in Canada.
MOM Highly Benefits Various Patients
The most significant advantage of mail-order marijuana over physical storefronts is its ability to cater to immobilized patients who want to experience the adept healing capabilities of cannabis. Online dispensaries will allow elderly or disabled people living alone to buy weed online, provided that they have the necessary tools and know-how like a personal computer and an internet connection. Even critically-ill patients will also have a chance to take control of their health by conveniently ordering marijuana online.
Depression and anxiety are also two of the leading causes of suicides in various parts of the world. In the United States alone, almost 60 percent of the suicidal victims had significant depression issues. And for patients with severe depression or anxiety issues, leaving the house is a perpetual struggle every day. Through buying weed online, mentally-ill patients can now keep their mental health stable through the use of cannabis. This gives them the power to control and take over their lives when they open up to the healing powers of marijuana.
Conclusion
Without a doubt, cannabis is one of the safest ways to fight severe mental and physical conditions including cancer, epileptic seizures, Dravet's Syndrome, Alzheimer's Disease, multiple sclerosis, inflammatory bowel diseases, and more. Canada has outdone itself for giving its inhabitants a higher quality of living by legalizing cannabis.